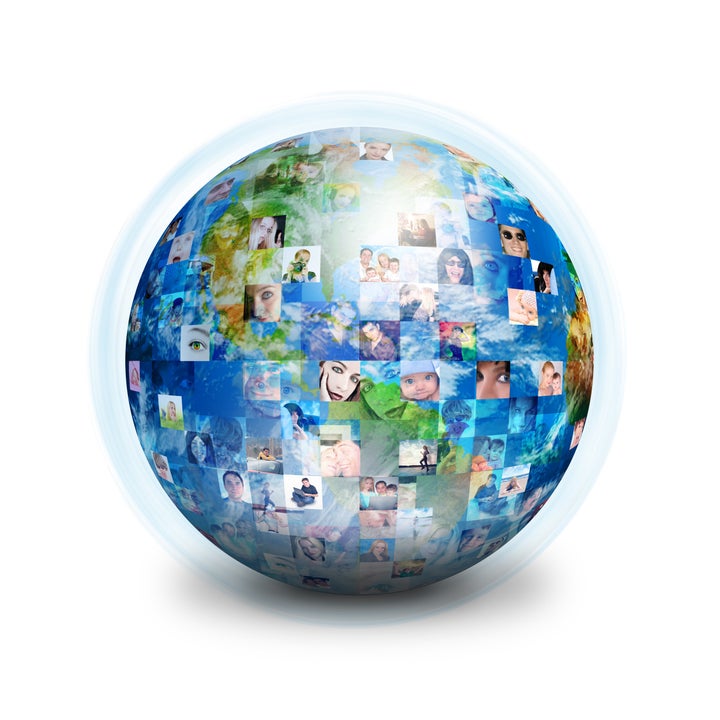 The great 19th Century author and poet Robert Louis Stevenson was known to have once said, "Everybody, sooner or later, sits down to a banquet of consequences."
Amid sharp differences on how to jumpstart our nation's economy, we've lost sight of a direct and near-term threat to our economic well-being: inadequate protections of intellectual property (IP). IP is the bedrock of innovation. It has been an enabler of every major technological, medical, and mechanical advancement of the last century and it is critical to our economic fortunes and the creation of good paying U.S. jobs.
According to the U.S. Patent and Trademark Office, 27.1 million U.S. jobs were directly tied to IP industries in 2010, with an additional 12.9 million jobs in other industries indirectly tied to IP. Together, this accounts for nearly 30 percent of the U.S. workforce. Moreover, jobs in IP-intensive industries pay 42 percent more than the average U.S. wage and produce products and services that accounted for 74 percent of U.S. exports in 2011. With national unemployment at 8.3 percent and the loss in the last decade of good middle class jobs, the need to cultivate and protect IP could not be more urgent.
Unfortunately, hundreds of billions of dollars' worth of U.S. software, medicines, clothing, and even hardware products are stolen every year. The FBI is currently working more than 400 IP-related cases -- many that extend well beyond our shores. In 2009, the U.S. International Trade Commission estimated that theft of U.S. IP from China alone cost U.S. firms at least $48.2 billion in sales, royalties, or license fees.
These losses are so large because the standard means of protecting IP globally -- enforcement of multilateral agreements -- have fallen short. While these standard trade agreements have reduced tariffs, all too often countries have responded with other mercantilist strategies, such as erecting an array of non-tariff barriers -- including IP provisions that either discriminate against imports or compromise IP rights as the price for market access. Not only does this raise a red flag for a new global trade landscape, but it also signals the need for the United States to look beyond protections afforded by the 155-member World Trade Organization to new ideas and structures.
The Trans Pacific Partnership -- a free trade agreement being negotiated by the United States and ten of its Asia-Pacific trading partners -- presents the greatest near-term opportunity to shift control from mercantilist governments to individual companies and industries. With the right IP controls and standards, the TPP will reduce mercantilism and create a new blueprint through which nations can play by the same rules in an ever-changing global economy. However, the TPP will be successful only if U.S. negotiators push to protect innovators already struggling to bring new products and services to market.

The biopharmaceutical sector is a strong case example. U.S. law provides 12 years of data exclusivity for biologic medicines (those made with living organisms to treat diseases ranging from cancer and HIV/AIDS to Crohn's and rheumatoid arthritis). Providing anything less in the TPP for biopharmaceutical innovators -- and hence removing incentives to investing in new treatments and therapies -- will only add to the growing imbalance of IP, as well as our prospects of curing deadly diseases and creating U.S. jobs in the biosciences.
While we've made some progress in cracking down on foreign software piracy in recent years in large part due to pressure applied by U.S. policymakers (although software piracy rates remain greater than 75 percent in countries like China, Indonesia, and Vietnam), a weak TPP could thwart this progress and deal a significant blow to the high-tech sector. The TPP must also codify tougher standards on software piracy.
In fact, IP protections are essential in nearly all industries because an increasing share of exports is based on knowledge-intensive sectors. This will always be the case in a globalized economy. The 14th round of TPP negotiations concluded in Leesburg, Virginia on September 15, but protecting IP must remain a priority when looking ahead to the December negotiation because overlooking its importance will only accelerate America's IP drain.
The United States is right to deepen and strengthen trade ties with countries in the dynamic Asia-Pacific region, but it's only worth doing so if a high-standard TPP is in place. If the U.S. fails to secure high IP standards in the new trade arrangements it enters into, the future banquet of consequences will present a bleak feast for its workers and economy.
Calling all HuffPost superfans!
Sign up for membership to become a founding member and help shape HuffPost's next chapter