America has a timeless love affair with hip-hop music.
Since it's emergence on the music scene in the late 1970s, hip-hop music has taken this nation by storm. To date, I recall the moment I fell in love with hip-hop. I was 11 years old when I heard "Get By", written by Talib Kweli. This song pieced together samples of legendary activist and musician Nina Simone combined with illustrative verses about the plight of black and brown youths growing up in the ghettos of America.
From that moment on, I was hooked. As a pre-teen, I remember rushing home from school just to listen to my favorite DJs spin the latest records from the artists I adored. When I put my headphones on, I escaped into a world in which I could explore racial injustice, economic inequality, violence, wealth, excess, and poverty.
Though some may not view it as art, hip-hop music represents a raw freedom of expression that exposes America's middle class to the ghettos it chose to systematically and economically disregard. This poetry is an expression of black life that has captivated white America, as they encompass hip-hop's largest consumer base.
The success of this music came with intense criticism due to its alleged promotion of violence, misogyny, heavy usage of the n-word, and creation of negative stereotypes about the larger black population (as exaggerated in the Don Imus controversy). As critical as America is of hip-hop, this music dominates the pop charts due to America's love of violence, sex, and rage that this artform exemplifies.
In the late 1970s and early 1980s, hip-hop emerged from cultural forms of spoken word poetry that celebrated black life while critically analyzing issues that disproportionally affect the black community: black on black violence, 1980s crack epidemic, sexual violence, teen pregnancy, and gun violence. Sadly, hip-hop has transitioned from prophetic musical commentary to a commercial industry that revels in the stereotypes of Black America and endorses the degradation of women. An industry once controlled by black record executives, such as Russell Simmons and Andre Harrell, is now manipulated by major record corporations for mass consumption.
As critical as America is of hip-hop, the industry has responded with a slew of artists that are changing hip-hop's controversial label by introducing a more positive image. These musicians include J.Cole, Kendrick Lamar, Saul Williams, Lupe Fiasco, and Dee-1.
Last year, I attended a concert with Dee-1 and Macklemore. This concert restored my faith in real hip-hop. In an interview with Dee-1, he asserts that hip-hop music allows him to positively influence the lives of black people: "To me it's all about making a tangible impact on people's lives. Music allows me to do that. So, I chose to teach."
After receiving a bachelor's degree in chemistry from Louisiana State University, Dee-1 served as an educator in the New-Orleans public school system. He left teaching to pursue a career in the rap industry and has worked with hip-hop heavyweights such as Lupe Fiasco, Mannie Fresh, and Juvenile.
Dee-1's words are representative of hip-hop being utilized as a tool educate and empower its listeners. As a fan, I love hip-hop music and its service as a commentary on the black experience in America. As consumers, it is up to use to usher in a new wave of hip-hop music that uplifts and inspires the masses.
In the words of Tupac, "It's time for us as a people to start makin' some changes."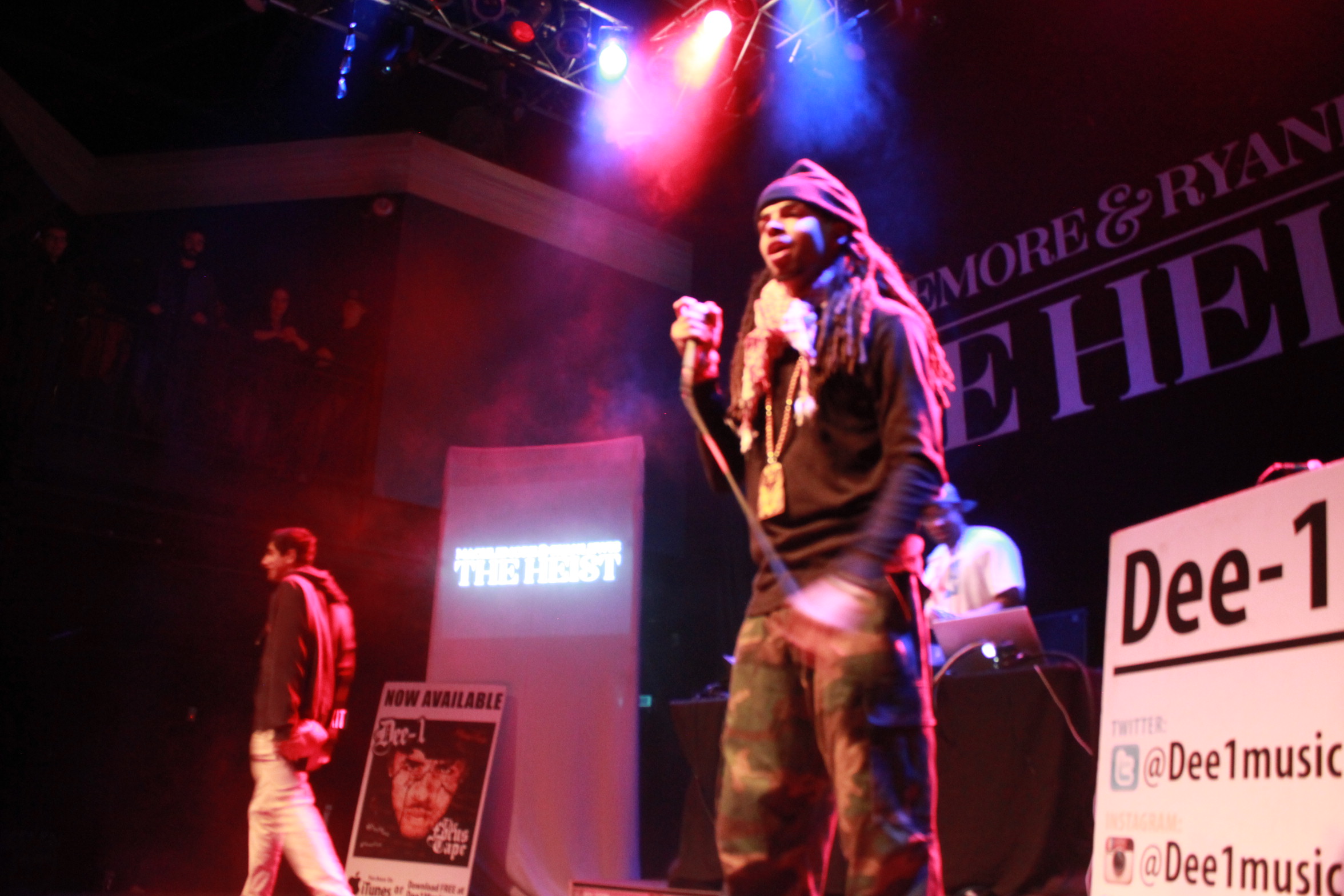 Dee-1 Performance at 9:30 club in Washington, D.C.
Image courtesy of Shawanda Neal.
REAL LIFE. REAL NEWS. REAL VOICES.
Help us tell more of the stories that matter from voices that too often remain unheard.