Take a crash course in architecture at the country's most beautiful college campuses.
"If you ask freshmen why they chose their colleges, they usually say one of two things," says Baltimore architect Adam Gross, who's worked on projects at the University of Virginia and Swarthmore. "Either they got a good financial aid package or they thought the campus was beautiful."
America's most beautiful college campuses have the power not only to sway indecisive high school students, of course, but also to attract tourists. Their appeal comes through varying combinations of awe-inspiring architecture, landscaping, and surroundings. To choose among more than 2,600 four-year American colleges, we considered these three key factors as well as architects' expert opinions.
"The most important thing to realize is that how landscaping and buildings interconnect is as important as the buildings themselves," explains Boston-based architect Mark deShong. At Princeton University, for example, "It's really about landscape," he says. The campus connects its ivy-covered gray stone buildings with footpaths, idyllic small greens, and courtyards that create an intimate village-like scale.
Architectural coherence also plays a role in making a campus beautiful. Take the University of San Diego, which sticks to one architectural style: the Spanish Renaissance, with its elaborate façades, delicate ironwork, and carved wood. Ocean views and palm-tree-lined courtyards are extra selling points.
Yale can't compete when it comes to location, but it has embraced one architectural movement after another. As Robert A. M. Stern, dean of Yale's School of Architecture, puts it: "Our campus is a living history of the architecture and urbanism of its three centuries in New Haven." Whatever your taste, you'll find a structure to your liking on a campus stroll, perhaps dorms designed by 1960s starchitect Eero Saarinen or James Gamble Rogers's imposing Gothic bell tower.
But no assessment of America's campuses would be complete without the University of Virginia. "You might think it looks like all these other campuses, but it's the first to look like that," says deShong. He cites founder and architect Thomas Jefferson's then-novel concept of flanking a lawn with pavilions linked by colonnades and a grand library at its head. New York-based architect Alexander Cooper concurs: "UVA remains the masterpiece of American campus planning."
So plan your own trip to check out these campus masterpieces. Think we missed a beautiful campus? Tell us why it should make the grade by posting a comment below. --Ratha Tep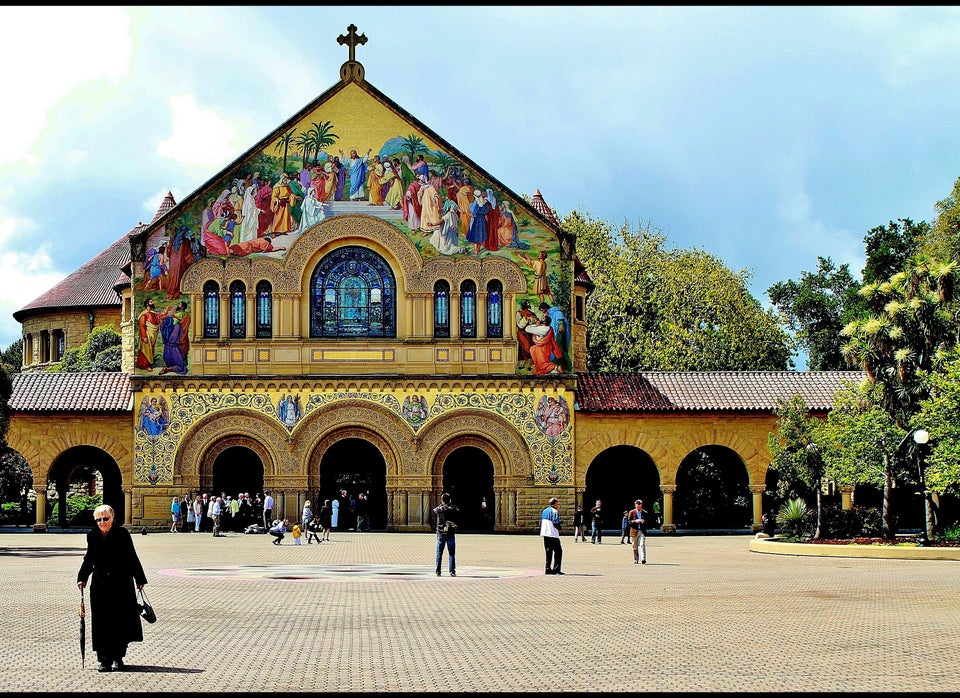 America's Most Beautiful College Campuses
Related