Automobile ads love to show shiny vehicles cruising open highways under blue skies with mountains and beaches nearby. When was the last time you took a drive like that? For most of us, our cars are merely workhorses to haul us around town.
Still, it's possible to break out of the rut. Magnificent roads are never far: These routes slice through forests, dance along the coastlines and thread through mountain passes. They're scenic drives, yes, but they're also classically American. Once you find the right path, it's easy to rediscover the exuberant freedom of the open road.
The first cars were, by and large, playthings for the rich and powerful -- just picture Jay Gatsby winding his yellow Rolls-Royce down the parkways of Long Island -- and special scenic routes were constructed in some of the country's most beautiful spots. When more Americans started driving, it created a road-trip frenzy that lives on today.
Some of these roads are justifiably famous, including what's arguably America's most scenic drive: California's Route 1, which wraps around Big Sur. Rocky cliffs plunge down to open ocean, creating a severe distraction while drivers.
Other roads may not be household names, but are nevertheless an integral part of the American fabric. Highway 31, west of New Orleans, takes you through classic Louisiana countryside, past lazy bayous and swampy lagoons filled with alligators and herons.
And some of these great American drives are still relatively new. Between Utah's Capitol Reef National Park and its Dr. Seuss-like Bryce Canyon, Highway 12 runs past sandstone cliffs and a forest of deep green junipers. Yet this road was simply a challenging four-wheel-drive track until the last stretch was opened in 1985. And the famous Blue Ridge Parkway, a project started in 1935, wasn't fully completed until 1983. That's when the Linn Cove Viaduct, which snakes around North Carolina's Grandfather Mountain, was finished.
So next time you find yourself stuck in rush-hour traffic, take the next exit and find the iconic American road closest to you. Put yourself in that automobile ad.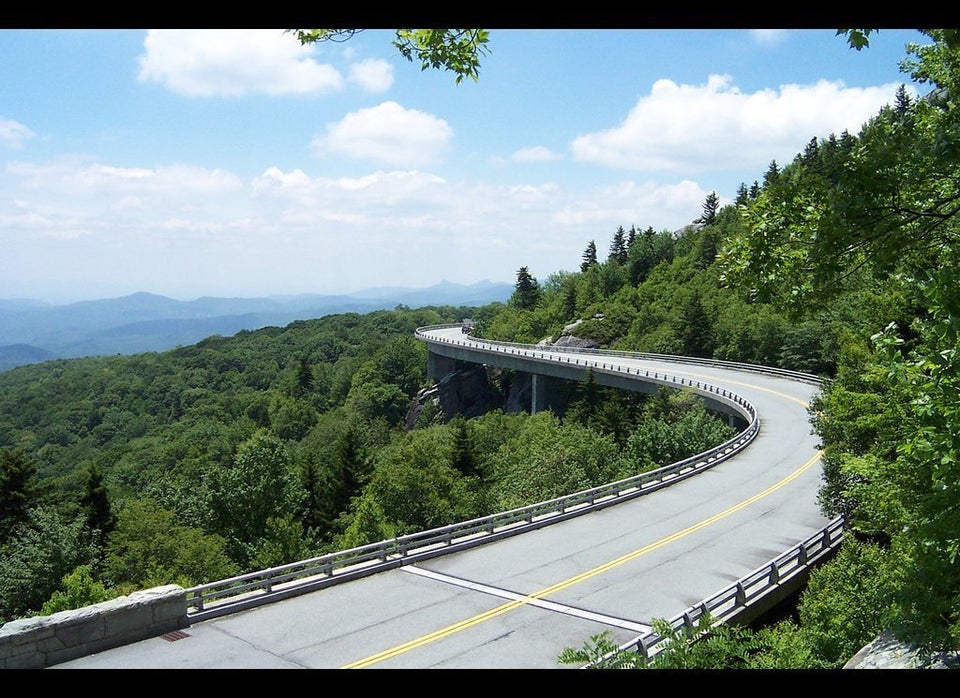 America's Most Iconic Drives