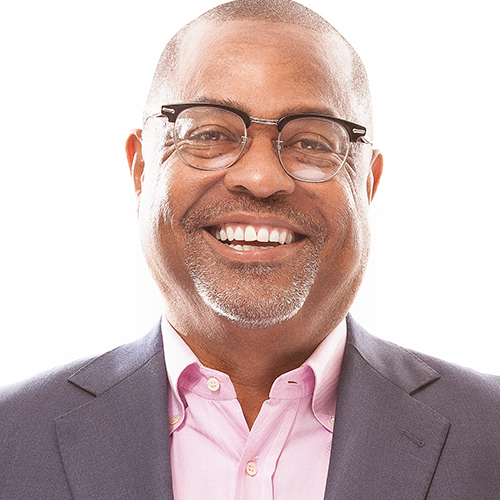 Incredibly aware of how to "use the unifying power of sport to make positive impact in the world," after three decades as a Wharton School of Business and Department of Africana Studies professor, Kenneth Shropshire is taking his talent to Arizona State University.
"Wharton was great, and Philly's been home for 30 years," Shropshire, a Los Angeles native, told Erin Arvedlund of Philadelphia Media Network. "But, frankly, I want to work on podcasts, documentaries, and drill down deeper on issues, and build something across an innovative university."
A husband, father, educator, author, attorney and consultant, Shropshire will become the first Adidas Distinguished Professor of Global Sport at Arizona State University (ASU), a newly endowed faculty position created with a generous contribution from the global manufacturer of sports apparel and athletic equipment.
"The role and impact of sports on the world is growing rapidly in both scale and complexity," ASU President Michael M. Crow said. "Professor Shropshire and our exciting new sports center will be able to explore the many dimensions of sports and illuminate athletics' impact and influences on all of us."
On July 1st, "Shrop" will join ASU and become a professor emeritus at Wharton, where he was the on faculty as holder of the David W. Hauck Endowed Professorship and founding director of the prestigious sports business initiative. Charged with designing, building and leading the new global sport institute, the new facility is expected to be launched later this year.
"This innovative approach will use the unifying power of sport to make a positive impact in the world," he said.
The new center will create, support and encourage collaborative, multidisciplinary inquiry and translate complex sports-related research to wide audiences through multiple media platforms, forums and global convenings, reaching audiences "where they live, work and play," Shropshire said.
Mark Searle, the university's provost and executive vice president, said the new sports center exemplifies ASU's commitment to multidisciplinary and interdisciplinary approaches to create impactful research, teaching and service.
By aligning the forward-thinking vision of America's most innovative university (according to U.S. News and World Report) with that of a creative leader in the world of sports, Shropshire will be able to capitalize on leveraging ASU's commitment to sports through existing partnerships including the Intercollegiate Tennis Association (ITA) and the Cronkite News – Phoenix Sports Bureau.
"As the New American University, we are always looking for innovative ways to advance the experience of our student-athletes and the promotion of Olympic sports, and this alliance with the ITA is an opportunity to elevate Sun Devil tennis and grow the sport as a whole," Ray Anderson, ASU's athletic director and former NFL executive, said in a statement last year.
Recruited by Anderson, Shropshire was welcomed by his longtime friend and Stanford University football teammate.
"I have known Ken since becoming teammates on the Stanford football team in 1973," Anderson said. "His intelligence and tenacity for the tasks at hand have always been extraordinarily impressive. I have no doubt he will bring dynamic energy to this exciting initiative."
After earning an economics degree from Stanford, Shropshire enrolled in Columbia Law School, graduating in 1980. He practiced law in his hometown and served for three years as an executive with the Los Angeles Olympic Organizing Committee before joining the Wharton faculty in 1986.
He has applied his solid business sense beyond sports via board experiences with a publicly traded company, a bank, a for-profit educational enterprise and several not-for-profit entities. Interested in how sport has been used to impact social conditions in the United States and around the globe, his research has taken him frequently to South Africa, where he focuses on the Royal Bafokeng Nation, as well as Brazil and Jamaica.
In 2000, then-Philadelphia Mayor John F. Street appointed Shropshire to chair Philadelphia's stadium site selection committee. His consulting clients have included the NFL, the Miami Dolphins and the U.S. Olympic Committee, in addition to serving on the MLB's On Field Diversity Task Force.
"From podcasts and documentaries to hosting events globally, this presented an extraordinary opportunity to make the work going on in the academy more impactful by broadly disseminating it in journalistic form," Shropshire said.
As an author, Shropshire's foundational works include "In Black and White: Race and Sports in America," "The Business of Sports," "The Business of Sports Agents," and "Sport Matters: Leadership, Power, and the Quest for Respect in Sports." His current book project, "The Mis-Education of the Student-Athlete," focuses on athlete degree completion.
"This will be a university-wide endeavor, bringing in the Mayo Clinic, the Cronkite School. We want to answer questions like: 'Should your kid play with a concussion? Should cities bid on the Olympics? Does Gatorade work?' Whereas at Wharton, we focused more on traditional business issues."
"ASU wants this thing to be global; it will be different from Wharton's center, and bigger," he said. "At this point in my career my focus is to make a difference with sport. I cannot wait to get underway."