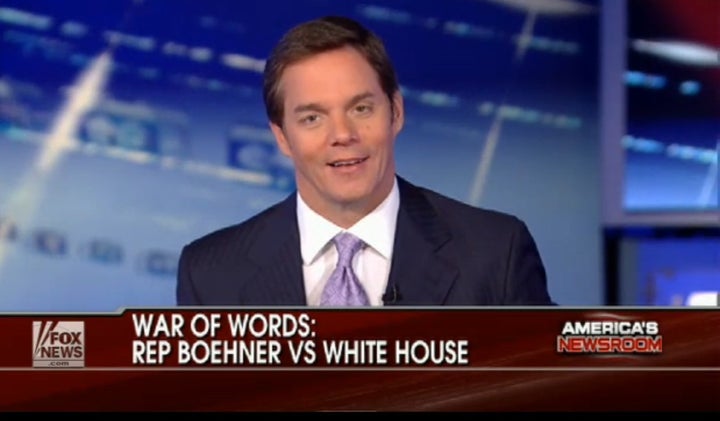 Kurtz reports that from June 1 through July 2, "the first solo guest on every show but one...was a Republican or conservative" and that "a relative handful of Democratic lawmakers were given solo spots, while Democratic strategists were generally paired in debates with Republican counterparts."
Host Bill Hemmer, who Kurtz describes as taking "a generally balanced approach," defended the bookings by saying it's his job to make sure the program doesn't tilt one way or the other.
"If the booking leans one way, it's the responsibility and duty of me as the host, the presenter, the interviewer, to make sure the topic is evenly treated," Hemmer said, adding that a guest like Karl Rove "is the type of guest that not just our audience, but any audience, wants to hear from."
Hemmer also said that congressional Democrats "are welcome with open arms" on his show, and Kurtz describes him as "unfailingly polite with his guests."
Kurtz's article also contains another bit a of news: Hemmer "recently signed a multi-year, multimillion-dollar contract that has not yet been announced."
Hemmer, who joined Fox News from CNN, said that he and network chief Roger Ailes share a kinship over their Ohio heritage. And in describing the difference between his current employer and CNN, he said it's all about the numbers:
"People ask me all the time what the difference is between CNN and Fox," Hemmer said in 2007. "It's day and night. We're a business. Viewers count. Ratings count. The store has got to stay open. We need customers."
UPDATE: "As if to underscore my story about the right-leaning bookings on Fox's 'America's Newsroom,' today's leadoff guest was Eric Cantor," Kurtz tweeted Monday afternoon.

Related
Popular in the Community