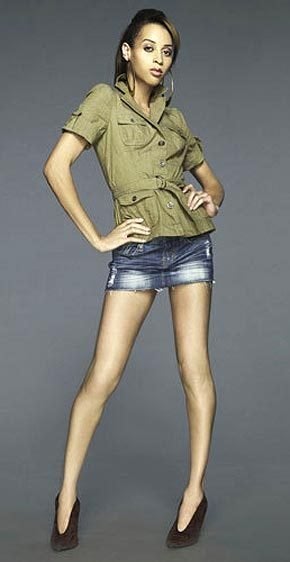 One of the 14 girls who will compete on the new season of America's Next Top Model - which returns to The CW on September 3 - is transgender.
"My cards were dealt differently," Isis, a 22-year-old former receptionist, tells Us Weekly exclusively in its new issue, on newsstands now.
Hailing from Prince George's County, Maryland, Isis identifies herself as "a woman born physically male."
Will she be a role model?
"I like to help people, but I'm here to follow my dreams," she tells Us.