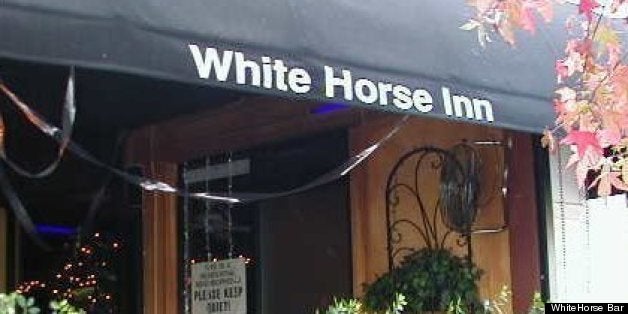 Eighty-some years ago, when thirsty Americans snuck into basement bars during Prohibition, some speakeasies offered patrons an escape from crackdowns of another kind: those against homosexuality.
Since the 1930s, one such establishment has sat quietly on a nondescript street in Oakland, where it still serves the best Long Island in town today. And this month, WhiteHorse Bar--reportedly the oldest gay bar in the country--celebrates 80 years of (legal) operation.
Its status as the nation's oldest gay bar appears to be genuine. Or at least it's a tie. A gay bar in New Orleans called Lafitte also opened in 1933, coincidentally, which suggests they were both gay-leaning speakeasies long before they were legal establishments.
But, as the Chronicle noted, Lafitte has moved at least once, while WhiteHorse remains in its original location today.
According to Gerard Koskovich of the Gay, Lesbian, Bisexual, Transgender Historical Society, bars like WhiteHorse served a purpose greater than just whiskey on the rocks.
"[Gay bars] were a public place where gay people could meet and start to have a conversation, where they didn't feel like sexual freaks or somehow not part of the larger social fabric," Koskovich told the Chronicle. "From that came culture, politics, demands for equal rights."
Today, WhiteHorse is best known for its popular karaoke parties, drink specials and drag nights.
"We cater to a diverse clientele," said general manager Joey Valez to the Bay Area Reporter. "We are a community-oriented, neighborhood bar."
But the bar hasn't forgotten its past.
"Even though bars could be dangerous, places like the WhiteHorse served as a refuge where gays could meet and remove at least a part of the façade they had so assiduously constructed," wrote historian David Olson about the bar. "Although the people who secretly gathered in that simple white building didn't realize it at the time, they were building the foundation for a lesbian and gay community that now lives with an unimaginable openness."
Here's to 80 more years, WhiteHorse!