Happy birthday, Betty Reid Soskin! The nation's oldest active park ranger celebrated her 95th birthday Thursday with a special day that was quite a whirlwind.
Soskin said she'll be a little starstruck at Saturday's opening event.
"This 'lil ole lady ranger will be rubbing shoulders with the likes of Laura Bush, Oprah Winfrey, Quincy Jones, Willie Brown, General Colin Powell, etc., and we may all be wondering just how on earth she ever got on the A-List!!" Soskin wrote on her blog.
The spunky nonagenarian, who only became a park ranger a decade ago, was attacked and robbed by an intruder in her own home earlier this summer, and had a commemorative coin, which was presented to her by President Obama, stolen. Luckily, she escaped with minor injuries and was able to return to work. The coin was later replaced by Secretary of the Interior Sally Jewell.
Related
Before You Go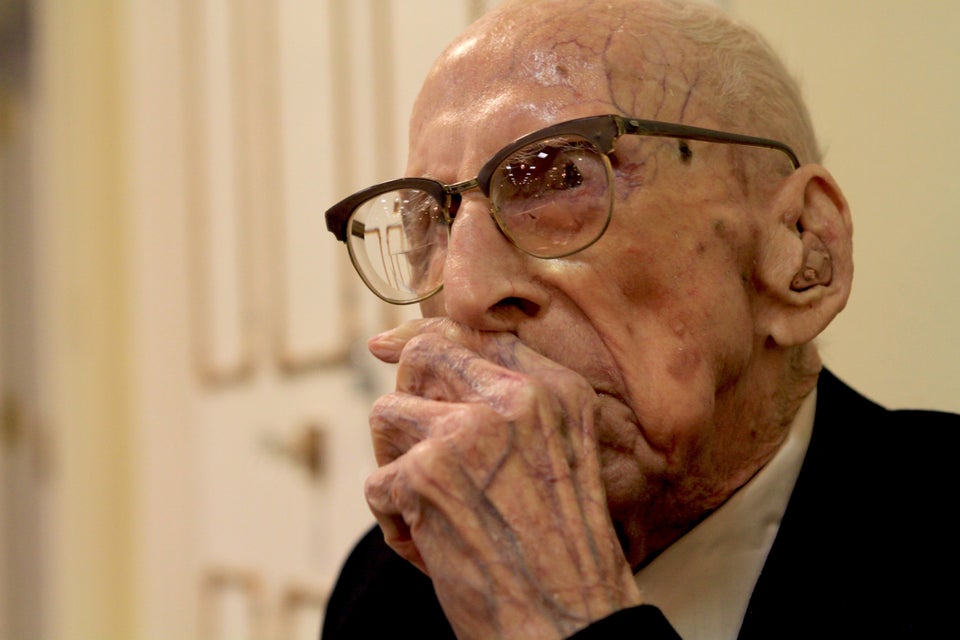 Oldest People
Popular in the Community