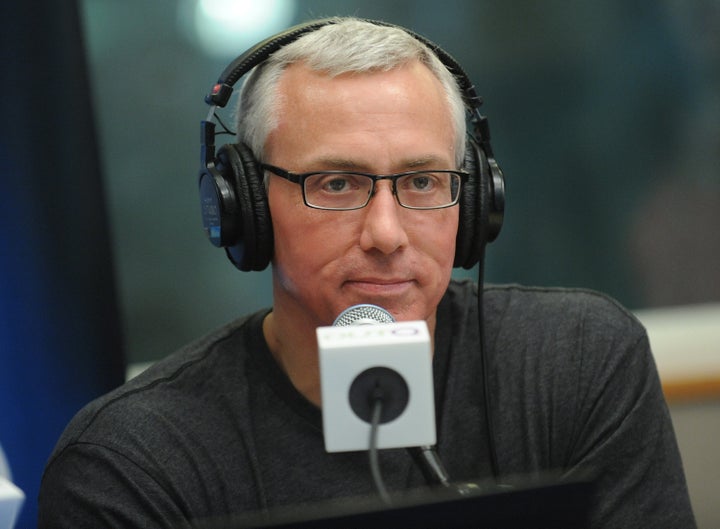 Appearing on KABC's McIntyre in the Morning radio show, Pinsky said:
I'm very concerned about journalists, people with no medical training making or even discussing this issue, they need to bring physicians in... I called a friend of mine, Dr. Robert Huizenga, who's an excellent internist/pulmonologist... We were gravely concerned about her health care... She's receiving sort of 1950 level care by our evaluation... She's being treated for hypothyroidism with something called Armour Thyroid, which is very unconventional, and something that we used to use back in the sixties. And both he and I went, "hmm, that's weird." And by the way, wow, Armour Thyroid sometimes has some weird side effects...
Pinsky then went on to discuss Secretary Clinton's blood clots, and the fact that she's being treated with the drug Coumadin. Pinsky said that other, newer drugs were more popular, and "Coumadin is not being used anymore."
What's wrong with her coagulation system, has that been evaluated? And oh, by the way, Armour Thyroid? Associated rarely with hypercoagulability. So the very medicine that doctors are using may be causing this problem, and they're using an old fashioned medicine to treat it. What is going on with her health care? It's bizarre. Maybe they have their reasons, but at a distance it looks bizarre...Hillary may be fine with all of this, but it's dangerous, it's concerning. It just seems like she's getting care from someone she met in Arkansas when she was a kid. You gotta wonder...
For someone who claims to be concerned about the accuracy of non-physicians, Pinsky's interview is a cornucopia of "Say what?" misstatements. Let's take a look.
DREW PINSKY'S MISSTATEMENT: 1950s level care
Pinsky suggests that Armour Thyroid (a drug that has been available for more than 100 years as a treatment for hypothyroidism) and Coumadin (a blood-thinner that has been available since the 1950s) are "1950s level care."
Pinsky apparently doesn't know that both drugs remain in wide use in 2016. As many as 27 million Americans have a thyroid condition, and the majority of diagnosed thyroid patients are prescribed levothyroxine - a synthetic thyroid hormone replacement drug. Still, millions of prescriptions for Armour Thyroid and similar natural thyroid drugs are written each year. At the same time, it's estimated that 33 million Coumadin prescriptions are written annually.
DREW PINSKY'S MISSTATEMENT: Armour Thyroid is unconventional / used in the sixties
As noted above, millions of prescriptions for Armour Thyroid - as well as other natural desiccated thyroid drugs such as Nature-throid and Thyroid WP - are written every year.
Natural thyroid is considered an effective alternative to the synthetic thyroid drug levothyroxine - the best known brand is Synthroid. Levothyroxine is preferred by conventional physicians, but integrative and holistic physicians consider natural desiccated thyroid a treatment option. A 2013 study reported on in the Journal of Clinical Endocrinology and Metabolism in 2013, conducted at the National Institutes of Health and Walter Reed Medical Center, found that natural thyroid was a safe and effective alternative to levothyroxine, and almost half the patients studied preferred the natural thyroid.
While conventional physicians may consider Armour Thyroid unconventional, is it safe, legal, FDA-regulated, and has been available for more than a century. And yes, it was used in the sixties, but six decades later, it is still being prescribed by many thousands of physicians and taken by millions of patients.
DREW PINSKY'S MISSTATEMENT: Armour Thyroid sometimes has some weird side effects...
For the most part, thyroid hormone replacement drugs have very few actual side effects. Most of what are referred to as "side effects" are actually the symptoms of underdosage or overdosage, or are related to allergies to fillers and dyes in the medications. That said, the side effects of Armour Thyroid are almost identical to those of levothyroxine. While Pinsky doesn't identify the "weird side effects" he is alluding to, I can guarantee that 99 percent of them are the same for ANY thyroid hormone replacement drug.
DREW PINSKY'S MISSTATEMENT: Coumadin is not being used anymore.
Pinsky dismisses Coumadin as "not being used anymore," but again, 33 million prescriptions for this drug are written per year.
Pinsky says that there's no reason to use Coumadin when there are some newer anticoagulants such as Pradaxa, Eliquis, and Xarelto on the market. A benefit to these newer drugs is that patients don't have food restrictions associated with Coumadin, and don't need frequent blood tests to monitor response. But many doctors recommend that patients who are stabilized on Coumadin, or who are seniors, or who have other health issues not be switched to the other drugs. One particular concern is that if uncontrollable bleeding occurs, vitamin K can reverse the effects for Coumadin. Among the newer drugs, only Pradaxa has a reversal treatment: the drug Praxbind (idarucizumab).
Without access to Secretary Clinton's full medical records, and the facts that drove her doctor's recommendations, how is it that Pinsky is able to second-guess the use of this treatment?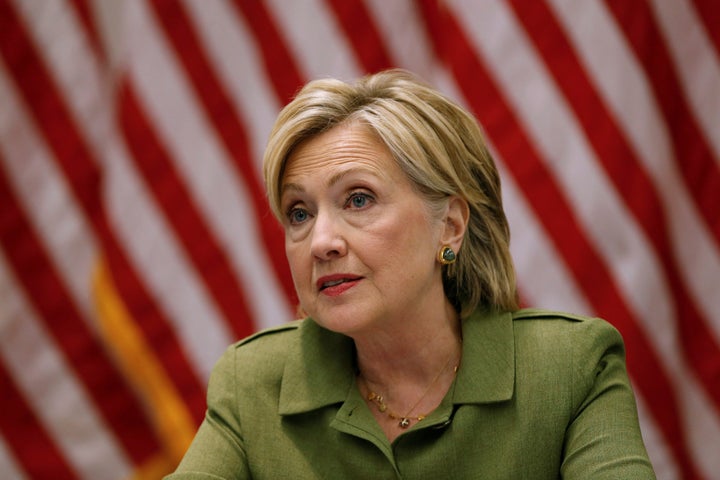 DREW PINSKY'S MISSTATEMENT: The very medicine that doctors are using may be causing this problem, and they're using an old fashioned medicine to treat it.
Let's make it clear. Armour Thyroid is not the cause of hypercoagulability. Having a thyroid condition is what increases the risk of clots and bleeding.
What Pinsky fails to mention is that whether Secretary Clinton is taking Armour Thyroid, or whether she was taking the more "modern" levothyroxine (i.e., Synthroid), BOTH drugs carry the SAME warnings:
Hypothyroidism decreases and hyperthyroidism increases the sensitivity to oral anticoagulants. Prothrombin time should be measured frequently to determine if the dosage of oral anticpagulants is to be readjusted. (Armour)

Thyroid hormones appear to increase the catabolism of vitamin K-dependent clotting factors, thereby increasing the anticoagulant activity of oral anticoagulants. Concomitant use of these agents impairs the compensatory increases in clotting factor synthesis. Prothrombin time should be carefully monitored in patients taking levothyroxine and oral anticoagulants and the dose of anticoagulant therapy adjusted accordingly. (Synthroid)
DREW PINSKY'S MISSTATEMENT: It just seems like she's getting care from someone she met in Arkansas when she was a kid.
First of all, it's common knowledge that Secretary Clinton did not grow up in Arkansas or spend her childhood there. Why Pinsky offers this gratuitous shot is anyone's guess. (And as an aside, there are highly-respected doctors in Arkansas who would take likely offense at Pinsky's casting aspersions on their competence.)
Second, Secretary Clinton's physician, Lisa Bardack, MD, earned her medical degree in 1990, so she was even not in practice when Mrs. Clinton was a child or when she was living in Arkansas as First Lady of the state.
Meanwhile, Pinsky is known for "Loveline," and "Celebrity Rehab," while Huizenga's claim to fame is "The Biggest Loser" and being Charlie Sheen's physician.
To be honest, if I were looking for a credentialed and respected physician for my healthcare, or to offer opinions in the media about medical issues, I'd go with Dr. Bardack.
About Those "Grave Concerns"
Pinsky and Huizenga say they have "grave concerns." Are those concerns politically motivated? It's a valid question, given the veracity of the medical misinformation they are disseminating.
No matter who you support in this year's presidential race, if you are one of the millions of health consumers who are currently being responsibly treated for hypothyroidism with Armour Thyroid, and/or with Coumadin for coagulation disorders, you should have grave concerns ― about Pinsky and Huizenga. These two reality TV doctors are inexplicably spreading misinformation about treatments that is ― to use their own medical terminology ― "weird," "bizarre," and yes, even potentially "dangerous" to your health.
Update: On August 25, 2016, CNN announced that "Dr. Drew," the show airing on CNN sister network HLN, was being cancelled. The final episode of "Dr. Drew" will air September 22, 2016.
Support HuffPost
The Stakes Have Never Been Higher
Related
Before You Go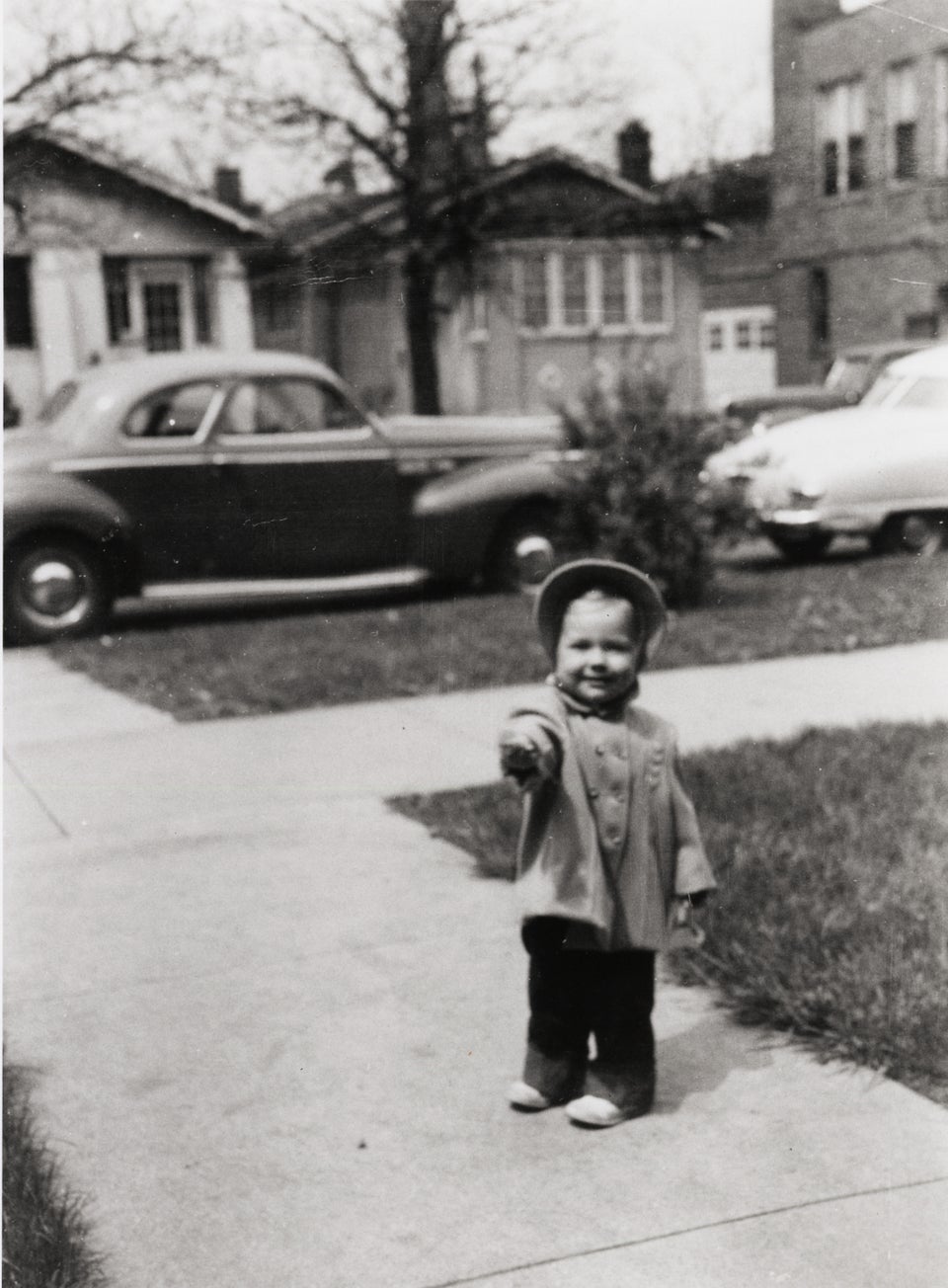 Hillary Clinton Style Evolution
Popular in the Community