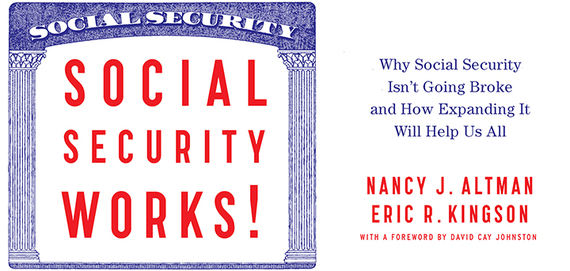 You've heard about boomerang kids -- adult children in their 20s and 30s who have returned to live in their parents' homes. Well, get ready for boomerang parents, formerly independent middle-aged people who -- 10, 15, 20 years hence -- will have no choice but to move into their adult children's homes because they cannot afford to maintain their own.
While politicians and journalists have been distracted for years by a faux crisis in Social Security, a very real crisis has gathered momentum and threatens to undermine the plans and hopes for a secure retirement of tens of millions of today's workers.
Congressional champions are beginning to sound the alarm. Retiring U.S. Sen. Tom Harkin (D-Iowa) warns that the "retirement crisis is worse than most people realize. ... [T]he difference between what people have saved for retirement and what they should have at this point ... is a staggering $6.6 trillion, and half of Americans have less than $10,000 in savings."
"Add up ... the dramatic decline in individual savings and the dramatic decline of guaranteed retirement benefits and employer support," explains U.S. Sen. Elizabeth Warren (D-Massachusetts), "and we're left with a retirement crisis -- a crisis that is as real and as frightening as any policy problem facing the United States today." And President Obama has weighed in, explaining in his 2014 State of the Union address, "Today, most workers don't have a pension. A Social Security check often isn't enough on its own."
But Washington is just catching up to what too many Americans have already discovered the hard way: that the American dream of maintaining one's standard of living in retirement after a lifetime of work -- never a reality for millions of workers -- is endangered for nearly all but the wealthiest among us.
Testifying before the United States Senate Special Committee on Aging, Joanne Femino Jacobsen, age 63, talked about why she cannot ever see herself retiring, even though she has worked her entire life -- 18 years with AT&T while earning a college degree at night, 12 years with Verizon until being laid off at age 52, and then learning a new trade leading to positions in real estate appraisal, sales, and training, and as a town tax assessor.
But it's not just workers in their early 60s who are worried.
Currently a temporary worker, Karen O'Quinn, age 46, explains, "I worked for corporate America for many years, and after being laid off, I had to recreate myself. I, like millions of people in this country, have no retirement and no savings for retirement. I do not know how I am going to make it."
Small business owner Brian Edwards, age 39, says, "I have a 401(k), but now that I am self-employed nothing else is getting put into it. It is basically sitting there."
Childbirth educator Alana Rose, age 29, explains that at "this time, I am not able to save for retirement. My business is not profitable enough to pay all my bills and save for retirement." David Muse, a 53-year-old audio technician, warns, "You work until you either fall apart, your health totally crumbles, or you die." And C. William Jones, a retired executive, age 79, worries that his "kids and grandchildren are really going to have a difficult time, because as of right now, I don't know what kind of pension they can depend upon."
These are but a few examples of Americans caught in the crosshairs of the nation's emerging retirement income crisis. As we explain in Social Security Works!, the crisis is most acute for those in their mid-40s, 50s and early 60s -- those nearing retirement age -- whose prospects for a secure retirement have been greatly diminished by already enacted cuts to Social Security, the declining availability of occupational pensions, the inadequacy of 401(k)s and other retirement savings vehicles, the loss of savings as the result of the Great Recession, and the stagnation of wages. And, depending on how things play out, the crisis is likely to affect those just entering the workforce as much as, or even more than, today's older workers.
The Rise and Fall of Retirement Security
Before Social Security, growing old was widely feared. In 1912, Lee Welling Squier, a pension expert, described this fear:
After the age of sixty has been reached, the transition from non-dependence to dependence is an easy stage -- property gone, friends passed away or removed, relatives become few, ambition collapsed, only a few short years left to live, with death a final and welcome end to it all -- such conclusions inevitably sweep the wage-earners from the class of hopeful independent citizens into that of the helpless poor.
The 50 years following the enactment of the Social Security Act of 1935 ushered in what some, a bit too effusively, call the golden age of retirement in America. Rising wages, improving standards of living, Social Security, Medicare, Medicaid, home ownership, senior housing, congregate meals, Meals on Wheels, other federally funded social services, and employer-sponsored pensions meant that most Americans could count on at least a modicum of economic security in old age, leaving them free to choose to continue or discontinue work, pursue new interests, recreate, give to family and community, and live with their children or by themselves as they chose. Not that aging in America was without problems. Yet from 1935 until near the end of the century, things appeared to be moving in the right direction.
Although not a reality for everyone, the promise of the 1950s and 1960s was that Social Security would provide a secure retirement foundation that workers could build upon with employer-provided pensions and personal savings. Those workers could look forward to the possibility of a period of leisure after a lifetime of hard work.
Unfortunately, fewer and fewer workers today feel confident in that ability. While no one thinks that a return to poorhouses and the mass insecurity in old age that preceded Social Security is around the corner, working-age Americans are increasingly worried about their ability to maintain their standards of living in retirement. Allianz Life Insurance Company reported, from its 2010 survey of 3,257 people, that "an overwhelming 92%" answered that they absolutely (44 percent) or somewhat (48 percent) believe that the nation faces a retirement income crisis, with "more than half (54%)" of persons ages 44 to 49 saying they are "totally unprepared" for retirement. In its 2013 retirement confidence survey of 1,003 workers, the Employee Benefit Research Institute (EBRI) found that only "13 percent are very confident they will have enough money to live comfortably in retirement," the lowest ever reported in the 23 years of conducting this annual survey.
During the so-called golden age of retirement, a metaphor for secure retirement income became popular: a three-legged stool, with the three legs representing Social Security, employer-provided pensions, and savings. Coined in 1949 by a prominent actuary who worked for the Metropolitan Life Insurance Company, the stool was a useful image for those promoting private pensions. But it was never accurate, because the legs were never equal. Even for the half of the workforce fortunate to have employer-provided pensions, Social Security was generally the most important and secure source of retirement income. A more apt picture of the patchwork of retirement income would have been a pyramid, with Social Security forming the first and largest layer, followed by employer pensions and savings.
But recent events and trends render even the more accurate pyramid image misleading. Indeed, Peter Brady, an economist with the Investment Company Institute, suggests that "instead of a stool" most Americans "have a pogo stick: Social Security" to negotiate their retirement years -- which goes a long way in explaining why working Americans are increasingly fearful. Although Social Security is much more stable than a pogo stick, the three-decade-long, billionaire-funded campaign to undermine confidence in the program may make the receipt of benefits feel less secure than it is. Moreover, though vital, the benefits by themselves are very modest.
Nancy Altman, the author of The Battle for Social Security, and Eric Kingson, a professor of social work at Syracuse University, are the founding co-directors of Social Security Works and co-chair the Strengthen Social Security Coalition . The authors both served as staff to the 1982 National Commission on Social Security Reform (the so-called Greenspan Commission).
Support HuffPost
The Stakes Have Never Been Higher
Popular in the Community