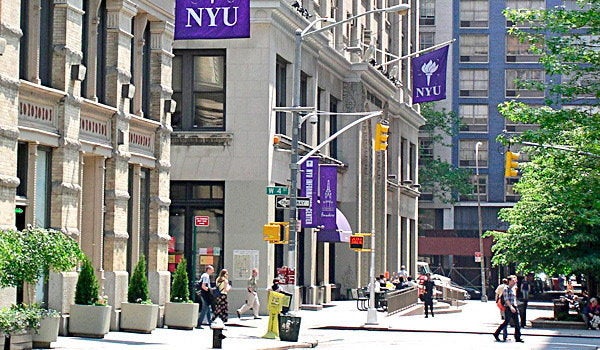 Reports of anti-Semitic, racist and anti-immigrant incidents at schools around the country have spread rapidly in the days since Donald Trump became President-elect Trump. These incidents are hitting not only colleges and universities, but high schools, middle schools and even a handful of elementary schools.
The Huffington Post has recorded dozens of reported incidents of racist vandalism and bullying in U.S. schools since the election ― and they began almost immediately.
On Wednesday, Nov. 9, Muslim students at New York University found "Trump!" scrawled in graffiti outside their prayer room at NYU's Tandon School of Engineering in Downtown Brooklyn.
"We awoke on November 9th to a chilling wakeup call," the school's Muslim Students Association page wrote on Facebook. "And as we open our eyes and start to move and organize in the face of these new realities, we ask for your support."
The school was hit again roughly a week later. On Thursday, residents of NYU's Gramercy Green dorm hall awoke to find sticky notes covering their door with images of swastikas and messages like, "White Pride," and "Made America White Again."
Gramercy resident hall director Will McGrath sent out an email to the residential community on Thursday expressing his distress. In the letter, which The Huffington Post attained, McGrath wrote:
"These acts are vile, offensive, and unacceptable, to say nothing of cowardly. We view these matters with the utmost seriousness, and will not tolerate such intimidating, bigoted behavior here in Gramercy or anywhere else at New York University."
Reported incidents of swastika graffiti have affected all levels of educational institutions. Middle schools in Florida and Maryland reported swastika graffiti found in boys' bathrooms. A kindergartener at the Imagine School in Palm Coast, Florida came home with a swastika drawn on his hand and told his grandmother that an older student had forcibly drawn it on him during their after school bus ride.
"This incident is not consistent with our expectations of respect, tolerance, and civility toward all students," the school's principal James Menerd said in a statement to local news. "We take this seriously."
At Paul D. Schreiber High School in Port Washington, New York, students encountered the anti-Semitic symbol in a boys bathroom Thursday morning. The Port Washington Union Free School District confirmed to local press on Friday that it is investigating the incident.
"This type of behavior is completely unacceptable, does not represent who we are as a school district or a community, and will not be tolerated," district superintendent Kathleen A. Mooney said in a statement.
Racist incidents and anti-Semitic graffiti have been reported most at colleges and universities around the country, including in traditionally liberal enclaves like Portland, Oregon and Washington, DC.
At American University in Washington, a classroom whiteboard was reportedly marked with a swastika and the phrase "Go Trump" just days after the election. Students at Reed College in Portland also found swastika symbols and racist messages like "The white man is back in power" drawn on school bathrooms.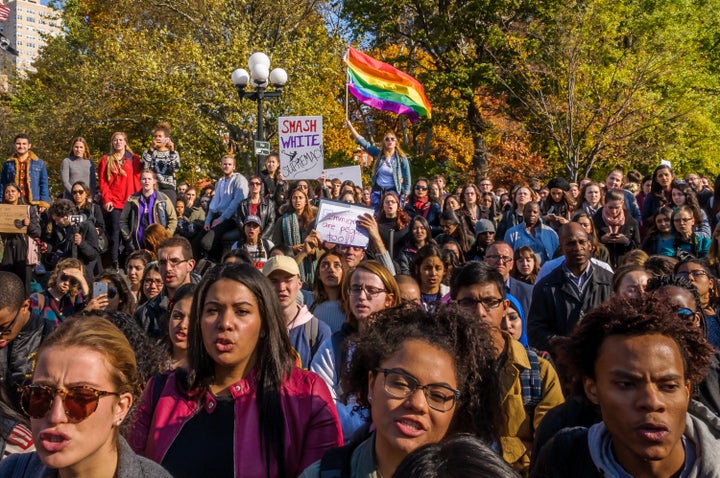 Schools have also been hit by overtly anti-Black and anti-immigrant vandalism and bullying in the days since the election. And beyond schools, there have been countless acts of hate reported at houses of worship, on public transit and in public places around the country.
The Southern Poverty Law Center recorded 437 reports of hateful intimidation and harassment between Wednesday, Nov. 9 and the morning of Nov. 14. Sadly, many more have been reported in the days since.
Reported acts of hate in U.S. schools are frightening but by no means representative of how most young Americans have engaged in this year's election. Fifty-five percent of millennial voters cast their ballot for Hillary Clinton, with a sizable percentage opting for third-party candidates. Just 37 percent voted for Donald Trump, the candidate many felt peddled racism, anti-Semitism and bigotry throughout his campaign.
Students across the country have also participated in school walk outs, protesting Trump's win and calling for an end to bigotry.
Samuel Kebede, a senior at Montgomery Blair High School in Silver Spring, Maryland, told CNN on Tuesday that he blamed Trump's campaign for stoking racism and opening wounds "that have not healed yet."
"That is why I protest," Kebede said, "to let him know that even though he has become our future president, the bigotry and hatred will not be tolerated."
Have you been a victim of an act of harassment or discrimination? If so, we encourage you to report the incident to local authorities, and to send us an email about it at: trackinghate@huffingtonpost.com.
Related
Before You Go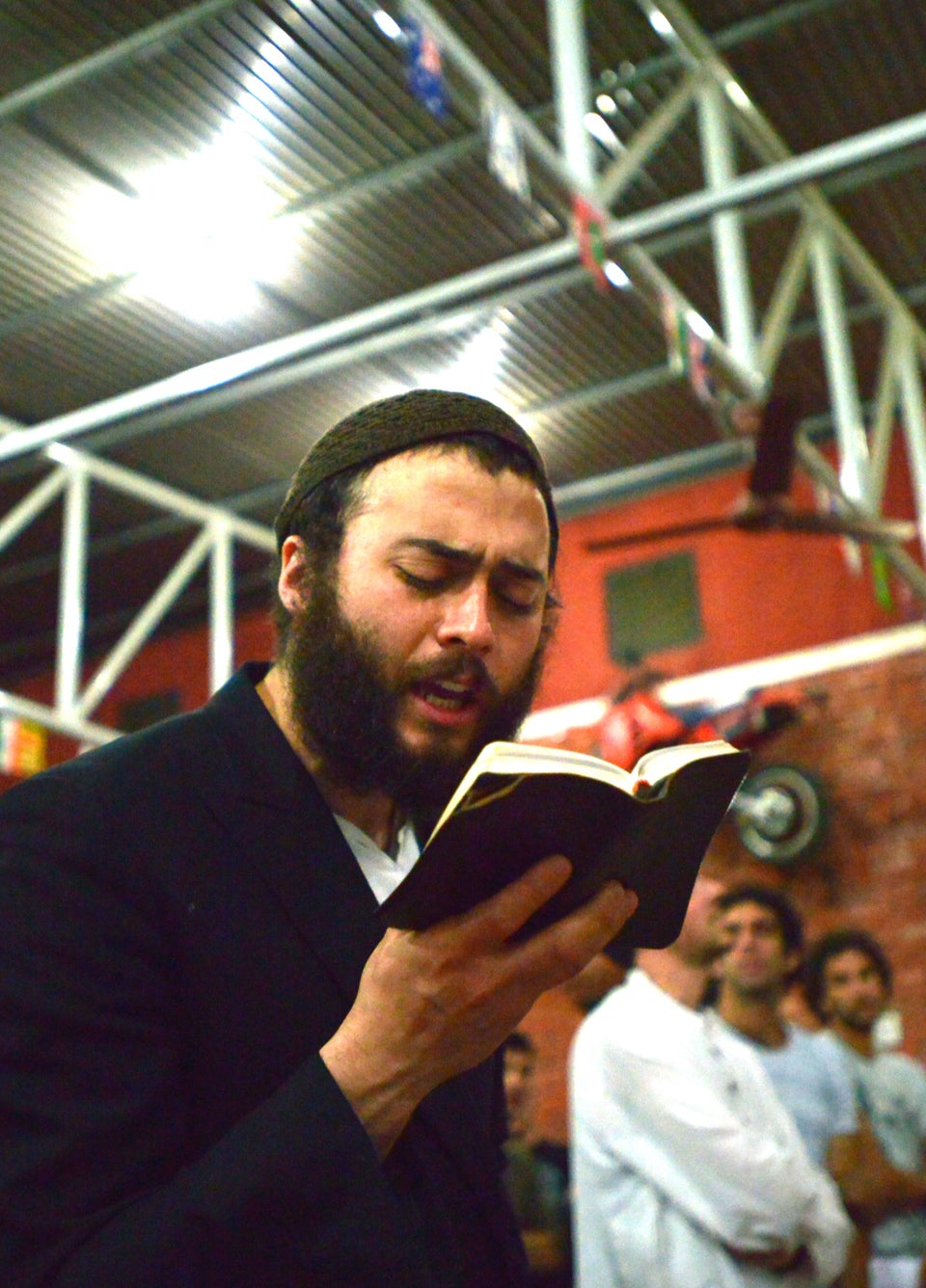 Jewish Prayer
Popular in the Community