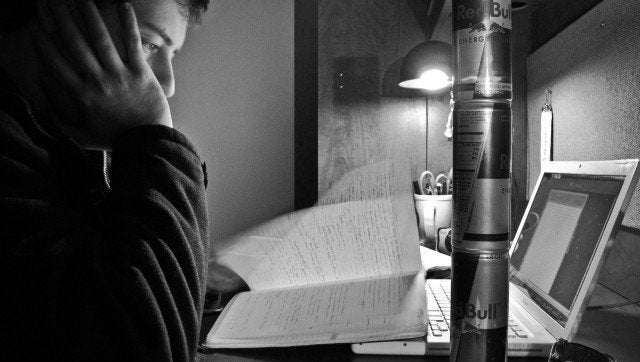 Every business executive I have met with over the past three years has expressed the same challenges: finding qualified talent, retaining them and finally, maximizing their potential for the companies' and their own benefits. You might find this old news. After all, hiring and retaining talent has always been a challenge for every organization. Today, however, the challenge is different and fiercer than ever before. These challenges are not restricted to the CEOs with whom I have talked -- almost 80 percent of U.S. CEOs are worried about the growing talent gap in our country. Indeed, the talent gap has been a topic in this year's presidential campaign.
What's behind the gap? There are multiple factors. One important cause is American companies' increasing need for employees with a wider breadth of knowledge and more sophisticated skills than in times past. While the current generations in elementary school, high school and college are more technologically savvy than ever before, too many students are graduating high school without sufficient knowledge about topics like personal finance and economics in addition to traditional STEM-related (science, technology, engineering and mathematics) skills. This is a problem we can solve. And by "we," I mean educators, businesses and policymakers working together.
The talent gap is not an empty theoretical construct created by economists. It is real and tangible, and it is negatively affecting business and our country, particularly during the last several years. Here are two examples:
First, 29 percent of CEOs have said that the inability to find the talent they need is impacting strategic investments, causing them to either cancel or delay new initiatives. And 77 percent of CEOs are concerned about the unavailability of key skills, with 60 percent saying that this skills gap makes it harder to fill jobs. These facts and others are the reasons you read so much about the importance of enticing U.S.-educated foreign students to stay and work in the United States, and it does not reflect well on this country's existing talent pool.
Second, the talent gap directly contributes to our unemployment rate. President Obama's Council on Jobs and Competitiveness blames the mismatch between the skills of the workforce and open, available jobs for up to one-third of the current U.S. unemployment rate -- yes, one-third. And the reality is that with advancing technology and changing productivity, the demand for older, skilled talent has now transcended toward new and different, more relevant skill sets for tomorrow's (and really, today's) global economy.
Of course, after businesses find the talent, they face the challenge of developing it further and keeping it. More than ever before, employees want to be involved in corporate strategy, want to have multiple experiences within the workplace, and want to find a greater balance between work and their home lives. Thus, CEOs and other corporate senior leaders are spending more time creating corporate environments that are personally rewarding for their employees. To be sure, corporate innovation along these lines can only be positive. But, this kind of innovation has its costs, both in financial and human capital.
So, where do we go from here? American business must step up to the plate, but we cannot do it alone. We are taking the long view here -- there are no quick fixes. And taking the long view means making investments. For example, we must use our respective expertise and become involved in the education process, helping educators to teach students the additional skills they need to succeed. Different businesses can contribute here in different ways. For PwC, we are using our employees' core skill set to focus on improving financial literacy -- skills our future leaders need for tomorrow, regardless of the positions they might hold. Other companies might offer internships and job-shadowing programs, allowing youth to experience the types of promising jobs that await them.
Another thing we must be better at is mentoring and developing talent and ensuring that this talent then has places to go within organizations. People are more likely to want to work at companies in which they see a future for themselves. If American business does not do this, we have no right to complain about a talent gap. But this mentoring and development is equally needed for our current generation as it is for our next generation of talent and at all levels. All of us, from senior executives to middle managers, can learn from the 21-year-old right out of college.
American business must continue the work of the last 10 years in finding better ways to diversify talent and use it more flexibly. So much talent in our country remains untapped because we have not found enough innovative ways to effectively use those who want to work part time or work non-standard hours.
Some companies across the country are already well ahead of their peers in addressing the talent gap. And make no mistake -- this is a competition. It is a competition between the United States and other countries over which economy is developing and retaining the best talent in order to be the most relevant in a new world order of global competiveness. And it is a competition among companies within their respective industries.
The countries and businesses that succeed -- that win these competitions -- will be those that ultimately benefit in the long-term. American business leaders, working collaboratively with government and educators, can provide the leadership needed to ensure that the United States succeeds in this globally competitive world.
Bob Moritz is PwC's U.S. Chairman and Senior Partner. Through PwC's Earn Your Future initiative, the firm will contribute $60 million and one million service hours (worth $100 million) to educating youth and improving financial literacy over the next five years.
Popular in the Community