A woman in Bristol, England, really likes spirited lovemaking ― and only ghosts need apply.
Amethyst Realm, a 27-year-old "spiritual guidance counselor" says she's had sex with at least 20 ghosts. She prefers them to men.
The first experience was 12 years ago, she said, after she and her then-fiancé moved into a new house and she felt the presence of a strange entity. HuffPost could not reach Realm for comment on her story.
"It started as an energy, then became physical," she told hosts Phillip Schofield and Holly Willoughby. "There was pressure on my thighs and breath on my neck. I just always felt safe. I had sex with the ghost. You can feel it. It's difficult to explain. There was a weight and a weightlessness, a physical breath and stroking, and the energy as well."
Realm said she had an affair with the ghost for three years but that it ended when her human husband came home from work early and saw the shadowy shape of a man through the window.
Since then, Realm hasn't strayed from the paranormal pond and says she's had sexual encounters with at least 20 ghosts.
When Schofield commented on the number of ghost lovers she's had, his comments bordered on spooky slut-shaming.
"I should imagine you have got quite a name for yourself in the spirit world," he said. "I would imagine they would be keen to visit you."
Now Realm wants to get pregnant by one of the ghosts.
"I've done a bit of research into phantom pregnancies," she said. "There's a possibility that it is a ghost in you, but people don't know how to carry it to full term."
You can watch part of the segment below:
Realm isn't the first person to claim to have gotten down with a ghost. Singers Bobby Brown and Kesha also say they've had supernatural sex sessions.
Ghost researcher Alexandra Holzer says those who've reported getting erotic with an apparition describe it as heavy but not so hot.
"The people who report having sex with a ghost report feeling pressure on them and even penetration, but ghosts don't have warmth," she told HuffPost. "When they're in the room, it's a very cold environment."
However, psychotherapist Tina Radziszewicz said it's very possible that ghostly sexual encounters are actually a type of hallucination that occurs during the transition between wakefulness and sleep.
Support HuffPost
The Stakes Have Never Been Higher
Related
Before You Go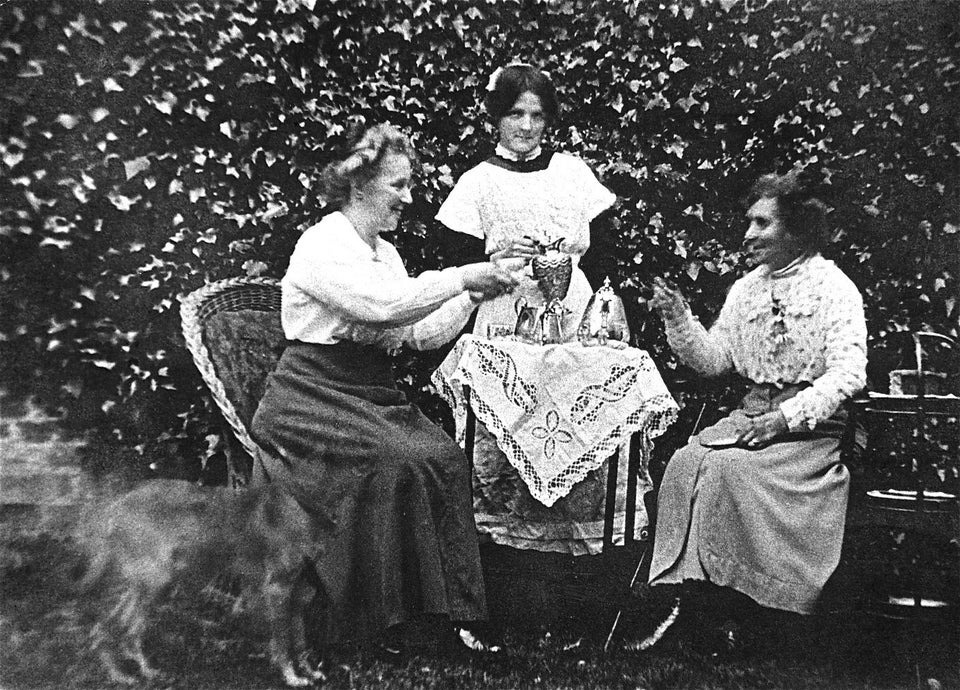 Ghost Images Through The Years
Popular in the Community