Last week, Amethyst Realm of Bristol announced that the unnamed ghost proposed to her during a road trip to England's Wookey Hole caves in Somerset.
"There was no going down on one knee — he doesn't have knees," she said about the proposal. "I could actually hear his voice, and it was beautiful. Deep, sexy and real."
Now the resort where the caves are located has offered to host the wedding of Realm to her ghostly groom, according to the Somerset Live newspaper.
"Amethyst Realm is not the first and won't be the last person to experience out-of-body sensations at the caves," resort director Daniel Medley told the paper. "They have been recognized as a crossover point to the spirit world since the Stone Age, a place where people can connect with long-lost friends and relatives no longer with us."
The resort has a woman who dresses up as the Wookey Witch who Medley said could perform the couple's wedding.
The Wookey Witch is named after a stalagmite in the cave that looks like a woman who had turned to stone.
"If Amethyst's ghost-lover has indeed been attracted to the caves' remarkable aura, then the Witch of Wookey is a powerful lodestone to commune with the departed," Medley said.
He added, cheekily, "And she would be happy to help them with re-word the till death us do part' clause."
No wedding date has been announced and Realm has not officially accepted the offer.
However, she may be looking beyond the wedding to the next stage: parenthood.
"I've done a bit of research into phantom pregnancies," she said. "There's a possibility that it is a ghost in you, but people don't know how to carry it to full term."
Realm discusses dating ghosts in the video below:
Related
Before You Go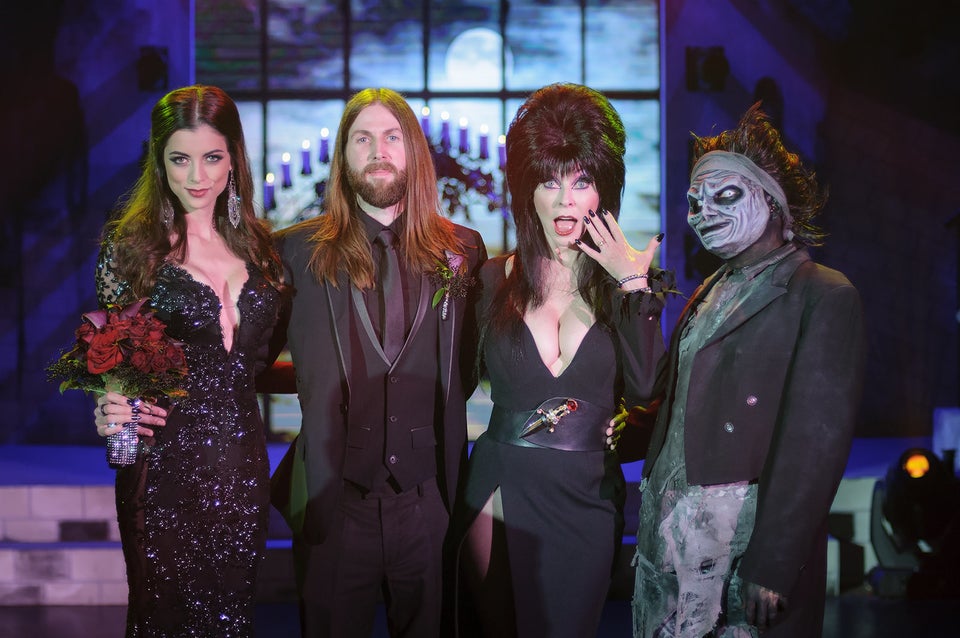 Wacky Weddings and Proposals
Popular in the Community