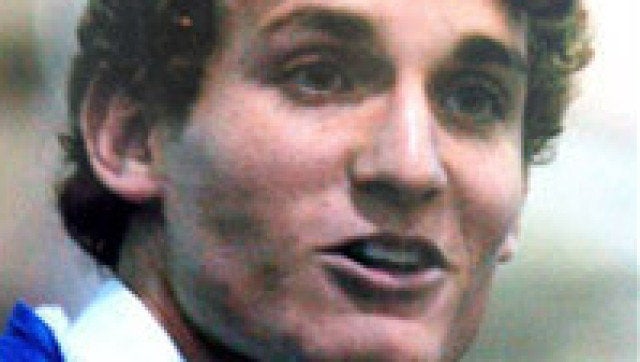 Editor's note: HuffPost College is reprinting parts of a suicide note left by an Amherst College student named Trey Malone, who killed himself when he was unable to cope any longer with the sexual assault he had suffered while attending Amherst College. We recognize the sensitive nature of publishing such material, and have done so only after consulting with his family. Malone's loved ones originally provided the text of the note to The Good Men Project, and we are publishing it with approval from both the website and the Malone family. We publish this because Malone wrote it to educate. The Good Men Project writes that his last words "speak of important issues that go unexamined, important voices that go unheard. He writes to a society that, in the end, couldn't help him enough. He wanted the things he was saying to be heard, and so, in accordance with that wish, we are publishing his words." Read the full note on the Good Men Project.
The Amherst College community is reeling in response to two letters published on Monday and Tuesday.
In an open letter to students and staff, Amherst College President Biddy Martin responded to allegations Thursday that she and her administration did little to address or resolve an incident of sexual assault between two students. The charge came in the form of the victim's suicide note, published Monday on The Good Men Project's website.
Thomas "Trey" Malone, a Bradenton, Fla., native, was his prep school's valedictorian and a first-year student at Amherst College in 2009 and again in 2011. The college says he reported that he was sexually abused by a fellow student in September of 2011. He killed himself in June.
"Pithy a statement as it may be, 'Suicide is a permanent solution to a temporary problem' is certainly accurate," Malone wrote in the suicide note. "I'd take my own advice, but I stopped listening nine months and six days ago."
...the sexual assault was too much. There was no adequate form of preparation available for that and no repair afterwards. What began as an earnest effort to help on the part of Amherst, became an emotionless hand washing. In those places I should've received help, I saw none. I suppose there are many possible reasons for this. But in the end, I'm still here and so too is that night. I hold no ill will nor do I place an iota of blame upon my family. I blame a society that remains unwilling to address sexual assault and rape. One that pays some object form of lip service to the idea of sexual crimes while working its hardest to marginalize its victims. One where the first question a college president can pose to me, regarding my own assault is, "Have you handled your drinking problem?"

My story is far from exceptional in this regard. Every two minutes there is another victim. Ninety-seven percent of rapists will never spend a day in jail. 1 in every 6 woman in the US has been a victim of rape and one-in-33 men. Despite this, every awful myth about rape persists. Society will continue to blame women for the clothes they wear (despite hard evidence showing no link) and continue to say, "You shouldn't have been there" when 73 percent of rapes are committed by non strangers and more than 50 percent take place within one mile of the victims home. (four in ten take place at their home) Sexual crime is viewed as inconsequential unless the fabled "dark alley with a gun" assault occurs and even then, women face the eternal, "why were you there? What were you wearing?" badgering.

He added, "Please listen to what I said about sexual assault. There are millions more just like me that need help and no, someone who is drunk cannot give consent."
Martin said the Massachusetts private college would not release further details regarding the incident out of respect for Malone's family, but she did describe the college's reaction to his charge of abuse and mishandling of the case on the part of Amherst.
"Trey's death is a tragedy," she wrote. "Suicide could not be more heart-wrenching. It leaves those who remain not only with incomprehensible loss, but also with painful questions—about what more could have been done, what any or all of us may have missed, what could have caused such a sense of isolation and despair."
The College responded immediately to the report, provided Trey with access to support and resources, and in October of 2011 the College resolved the report through our disciplinary system, resulting in a finding of responsibility for the respondent. Through the remainder of the Fall semester, the College provided on-going outreach and support to Trey. In December of 2011, Trey requested, and the College granted, an academic withdrawal. In the Spring of 2012, Trey was discussing academic options with the Office of Dean of Students for what he hoped would be a return to Amherst.
Martin also responded specifically to Malone's charge that the president did nothing to help:
In our brief conversation in December 2011, related to an appeal process, I offered him my sympathy for what had happened to him, asked whether he was getting adequate help, and sought to confirm his views on sanctions for the student who was found responsible for sexual misconduct. I recall being struck by the kindness in Trey's voice.
Martin responded to both in another letter to the college community and outlined the college's next steps. "Clearly, the administration's responses to reports have left survivors feeling that they were badly served," she said. "That must change, and change immediately."
Related
Popular in the Community