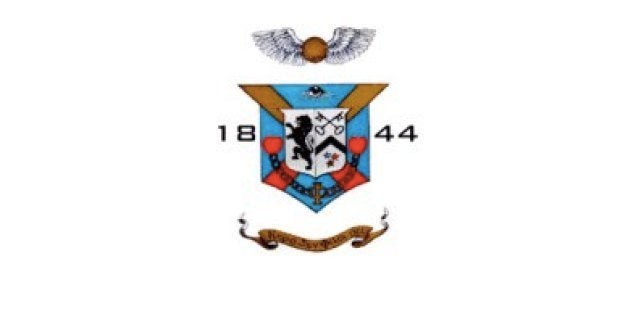 As the Delta Kappa Epsilon fraternity at Amherst College tries to make its case that underground Greek organizations deserve a place at the prestigious Massachusetts school, a newly leaked document suggests the house may not have escaped its legacy of sexism.
Amherst announced last week it will renew a 30-year-old ban on fraternities and sororities, and will incorporate the prohibition on Greek life into the school's honor code. Beginning this summer, the college will have the power to impose penalties, including expulsion, on anyone who is found to be involved in Greek life.
DKE is currently aggressively protesting the decision, and has criticized the college for not soliciting student input. The college has not recognized or supported Greek organizations since 1984, but the groups have continued to exist underground.
The AC Voice, a website run by Amherst students, on Monday published a 13-page internal DKE document, known as "sheets." Prospective brothers with the fraternity are meant to memorize the list of "laws," which include a number of veiled misogynistic references and glorify binge drinking.
Note: The quotes below contain explicit language.
"Moore's Requirement: Suck or Walk."
"Kuffler's Call: I don't drink to get drunk, I drink to solve my problems."
"Seelbach's Defense: I was blacked out."
"DMO's Law: See some trash, pick it up." ("Trash" here purportedly refers to women.)
"If you can't be with the one you love, take the bus to Smith ... Or stay at Amherst and ride the hein train."
"Ripper's Recommendation: Drink it, smoke it, snort it, fuck it ... and perhaps shit your pants."
The sheets also list "beers of choice" and stipulate which brands are allowed in games of beer pong.
The Amherst DKE chapter issued a statement apologizing for the sheets and noted the offensive laws had been added by previous members and "no one bothered to remove them."
"These offensive entries were a few of the many that have been left in for decades without review," the chapter said. "Still, given how grossly they contradict the values of our contemporary members, we should have removed them. We hope our fellow students will forgive us and recognize that our actions, not these dated entries, are what truly represent us."
DKE specifically addressed the "Suck or Walk" law:
Allegedly, a member of the fraternity told one female prospect -- not all -- that she would have to perform oral sex on him in order to join the fraternity. The story goes that she refused and was admitted into the fraternity. This story is an isolated incident and does not reflect any standard practice at the time. Equally humiliating is the "hein train" comment. It is over two decades old and reflects the opinion of one disgruntled member at the time. Entries eighteen and thirty, like all "laws," were left in the sheets because no one bothered to remove them.
UPDATE, 9 p.m.: A current member of the Amherst DKE chapter writes in response to this article to HuffPost:
These laws are not emphasized in our new member education; rather, we focus on DKE history and the chapters. Our irresponsible failure to take these items out of our sheets should not imply, as the article has suggested, that we promote a sexist culture. Although we are unfortunately tied to the statements of 30 years ago due to their existence in the sheets, we are not in any way tied to that offensive culture of 30 years ago -- a culture which we individually and collectively push back against.
REAL LIFE. REAL NEWS. REAL VOICES.
Help us tell more of the stories that matter from voices that too often remain unheard.