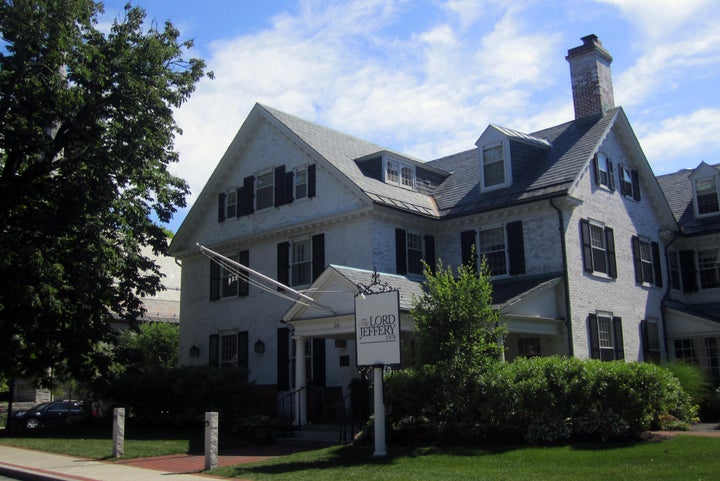 Amherst College said Tuesday it was dumping its unofficial mascot, Lord Jeffery Amherst, because the colonial military commander's advocacy for racial genocide had stirred an outcry among students, alumni and faculty.
In a letter addressed to the prestigious liberal arts school's community in the Massachusetts town that also took its name from Lord Jeffery, Board of Trustees Chair Cullen Murphy said the college would drop references to the mascot in official communications, messaging and symbolism. The decision notably affects the Lord Jeffery Inn -- the only place on campus where his name appears. The college won't change its name, Murphy said.
Lord Jeffery, who had no part in the school's founding, was a British colonial military commander during the 18th century French-Indian War and is remembered as a proponent of germ warfare against Native Americans.
"Those who dislike the symbolism of Lord Jeff have various reasons for their view, but a central one has always been his suggestion, in wartime correspondence, that smallpox be used against Native Americans," Murphy wrote.
Historians are divided on whether Lord Jeffrey deserves the reputation. Nevertheless, the trustees decided the uproar was reason enough to sever ties.
"What is beyond dispute is that the symbolic figure of Lord Jeff has become a source of division among us today," Murphy wrote, noting that 85 percent of students who were polled had an unfavorable view of him as a mascot. "... So Amherst College finds itself in a position where a mascot -- which, when you think about it, has only one real job, which is to unify -- is driving people apart because of what it symbolizes to many in our community."
Students have been demanding Lord Jeffery's removal for some time. In November, a campus group called Amherst Uprising demanded that the college president issue a statement that "condemns the inherent racist nature of the unofficial mascot, the Lord Jeff, and circulate it to the student body, faculty, alumni, and Board of Trustees."
Colleges and universities are rife with offensive mascots, including the Confederacy symbol "Hey Reb!" at the University of Nevada, Las Vegas, and "Aztec Warrior" at San Diego State University, which critics say portrays Native Americans as violent.
Native Americans are common targets of such mascots, including symbols of oppression, like Lord Jeffrey, or derogatory caricatures, like the widely condemned name of the Washington NFL team. In October, California became the first state to ban public schools from using the slur as a team name, nickname or mascot.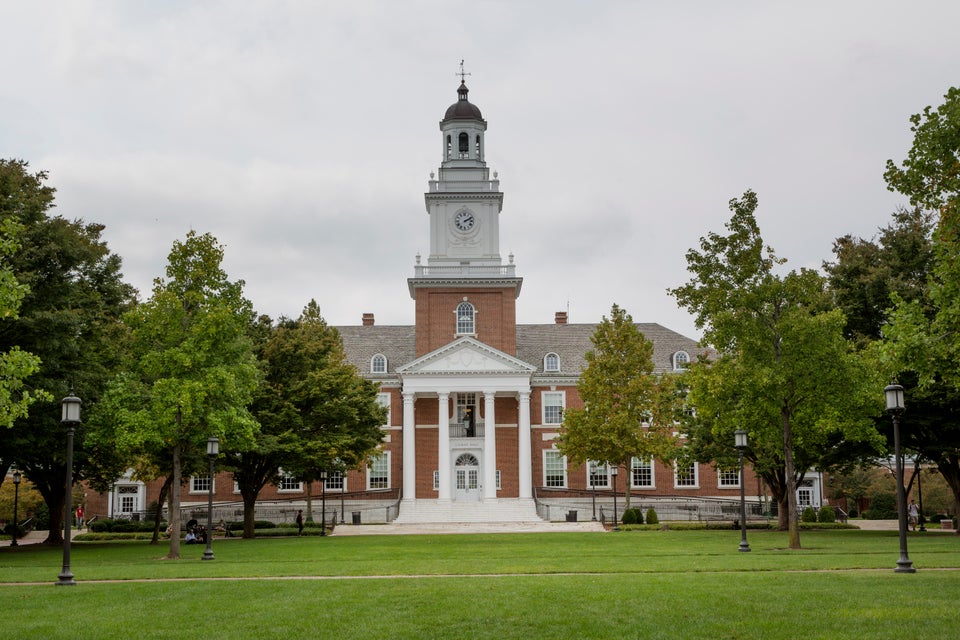 The Best U.S. Colleges 2016
Related
Popular in the Community