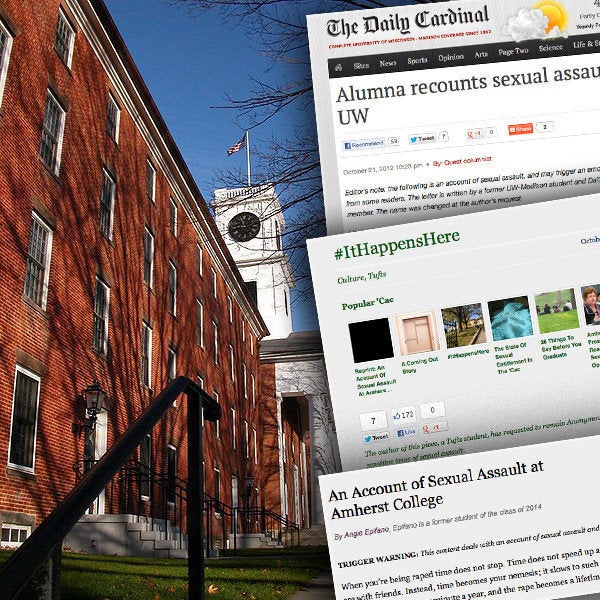 A woman's deeply personal op-ed detailing her experience of rape at Amherst College has moved women at other universities to speak out about their own experiences of inadequate response to sexual assault on campus.
"I have more flashbacks about this hearing than I do about my rape," Myers wrote. "I was appalled that Amherst College handled the matters in my case with extreme insensitivity."
News of the controversy at Amherst and Epifano's op-ed spread, eliciting responses from students around the country.
An anonymous student at Tufts University also came forward, with a piece posted on In The 'Cac, an independent blog of the New England Small College Athletic Conference. The Tufts student said she had spoken to a number of other students who were survivors of sexual assaults that, like her own, went unreported.
"My sophomore spring, an identity was forced upon me, and I will never be able to shed it," she wrote. "I became a survivor of sexual assault."
The anonymous Tufts student said when she reported the assault to the fraternity president of her attacker, he said he "was not surprised" and had "heard stories about this kid before." According to the student, the fraternity president said he didn't want to get police involved because it would "create more problems for the fraternity."
"It is a well-known fact that sexual assaults are one of the most underreported crimes in the nation. And I contributed to that trend," the unnamed alumna wrote in the UW-Madison student newspaper, the Daily Cardinal. "But I never thought that university officials, or police officers, would play a part in that process."
The UW-Madison alumna recounts going to the hospital for a rape kit and phoning her mother, who promptly drove from Chicago to Madison to see her. She writes that after speaking with her alleged attacker, a detective told her that if she wanted to file a formal complaint, she would have to do so with the police department on campus. Counselors on campus then persuaded her not to pursue charges. She writes she's spent almost every day since wishing she had formally pressed charges.
My rape incident happened to me in the least expected of places—at UW-Madison, a university that I had grown to call home. It happened in my apartment—a place I had lived comfortably for three years. It is true what they say. You never think it is going to happen to you until it does. And then, it is all you can think about. Sometimes for weeks, or in my case, for months.

I do not have the exact same story as Angie, but I share her frustration. The interactions Angie had with campus officials and police officers at Amherst match those I had at UW-Madison. Coincidentally, Biddy Martin was my chancellor at UW-Madison when I was raped, and now presides as president at Amherst College.
"In response to her story, still more accounts of unreported sexual violence have appeared in social media postings and in emails I have received from several students and alumni," Martin wrote. "Clearly, the administration's responses to reports have left survivors feeling that they were badly served. That must change, and change immediately."
Scott Girard, the UW-Madison Daily Cardinal's editor-in-chief, told HuffPost it was a tough editorial decision to run the alumna's story without her name.
"While there is always a balance between the different journalistic values," he said, "a story like this, and a situation like this, merits the utmost respect for the person who is making such a difficult decision to come forward with the information and experience she did."
"Regardless, the story that appeared in our paper shows there is a long way to go in dealing with sexual assaults," he added, "both in preventing them and handling the situations when they do occur, here and around the country."
Before You Go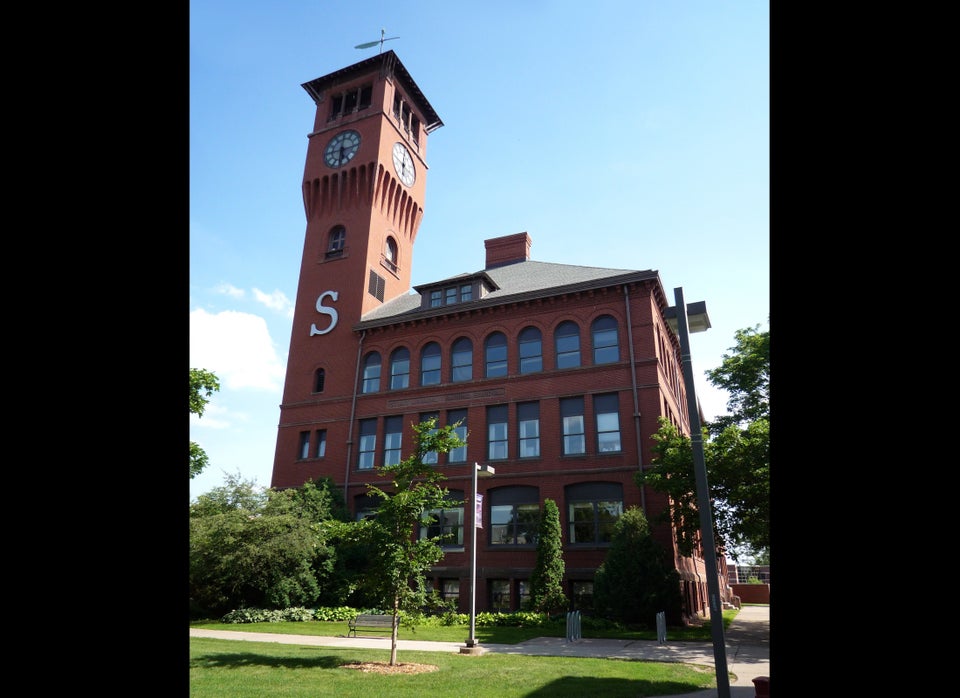 Most Dangerous College Campuses: According To The Daily Beast's Analysis
Popular in the Community