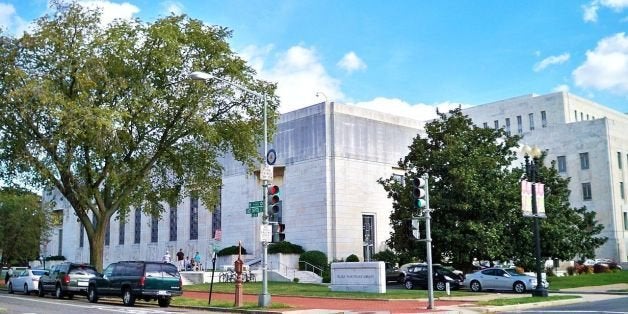 A federal judge on Monday declined to block Amherst College from holding a hearing to adjudicate a five-year-old sexual assault allegation.
U.S. District Court Judge Mark G. Mastroianni refused to issue a temporary injunction in a $2 million lawsuit filed against the college by a 2014 senior barred from graduation by Amherst. The suit accuses the college, in Massachusetts, of putting the student through double jeopardy in the alleged 2009 sexual assault of his roommate.
The student, identified as John Doe in the lawsuit, asked U.S. District Court in Springfield to block Amherst's planned Sexual Misconduct Review Board hearing, which would determine whether the school believes Doe responsible for the alleged assault. Doe, a South African native, said he faces the risk of deportation if the hearing goes forward.
Doe's lawsuit alleges Amherst violated a contract with him by holding him for adjudication on the sexual assault charge after had already taken an involuntary medical leave from the school. A letter to Doe from Amherst Dean Allen Hart stated Doe was placed on medical leave "rather than impose a disciplinary suspension."
If Amherst finds Doe not responsible for the alleged assault, he'll receive his degree. It's unclear what sanction he faces if he's found responsible.
The reported victim, who requested anonymity, reported the assault within hours in December 2009, but did not pursue an investigation. After Amherst gave Doe a recruiting job this year, the school's Title IX coordinator learned of alleged assault in May and moved to investigate and adjudicate it, with the college as the complainant. Meantime, the college revoked Doe's job and withheld his diploma.
Prior to the lawsuit, Doe applied to extend his student visa for a period of optional practical training. Rules of the program prohibit unemployment exceeding 90 days, according to court papers.
Amherst said finding employment that meets program criteria doesn't require Doe to first receive his degree.
"The Court concludes that plaintiff is not currently facing an imminent risk of violating the terms of his visa, let alone a risk of being deported," Mastroianni wrote. The judge said he expects the college to hold the adjudication hearing in "an expeditious manner."
REAL LIFE. REAL NEWS. REAL VOICES.
Help us tell more of the stories that matter from voices that too often remain unheard.