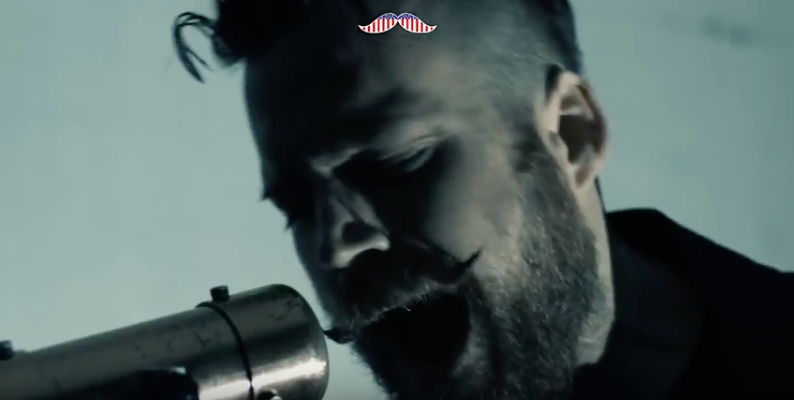 The American Mustache Institute has a long line of what it calls "Peabody Award-winning 'Mustache Interview' series" featuring a broad range of characters including actress Ellie Kemper, Green Bay Packers Quarterback Aaron Rodgers, My Morning Jacket frontman Jim James, Harry Shearer and actor Ron Jeremy.
The conversations are offbeat and often ridiculous, like when all-star pitcher John Axford was asked whether all Canadians are worthless, or just most of them. But more than anything, they present a diverse cast of celebrities and quasi-celebs in a unique light discussing issues well beyond facial hair.
The latest, conducted by Dr. Aaron Perlut, AMI's chairman emeritus, features blues rocker Lincoln Durham. The Texas native was a fiddle champion by age 10 and was later mentored by the legendary Ray Wylie Hubbard. Durham's one-man-show has gained broad acclaim with a sound pulling from influences including Nick Cave, Jack White and Tom Waits.
Indeed, it is as entertaining as any act touring today, and Durham's music explores a dark range of emotions and experiences ranging from mental illness to the loneliness of a trucker.
"I've come to terms with the fact that I'm apparently just a fairly disturbed person," he told the Houston Chronicle. "The songs are kind of my therapy, really. When I write a song it helps every time. A three-minute song is the best therapy I've ever encountered."
Unlike the typically sap of radio interviews today outside The Howard Stern Show — and with discussion about everything from the standard musical influences to the Barenaked Ladies being "worthless," Durham's background designing animation for Cheetos and whether the Washington Monument is the world's largest erection — AMI's latest conversation with Durham is worth a watch.
REAL LIFE. REAL NEWS. REAL VOICES.
Help us tell more of the stories that matter from voices that too often remain unheard.
This post was published on the now-closed HuffPost Contributor platform. Contributors control their own work and posted freely to our site. If you need to flag this entry as abusive,
send us an email
.