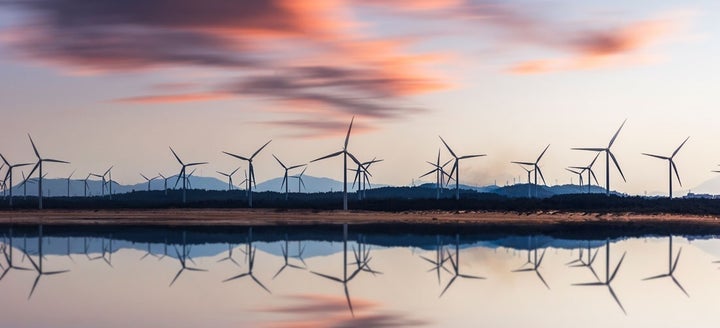 U.S. Companies Will Make Good on Climate Agreement
As business people, we have an opportunity every day to decide how we create value. Do we focus, as Milton Friedman suggested, on creating products and services in a way that maximizes our bottom line with no direct accountability for social responsibility? Or do we find ways to create shared value that can enhance our shared natural and social capital?
Coming off November's 22nd UN Conference of the Parties (COP22) climate meeting in Marrakesh and the recent results of the U.S. election, the question on everybody's minds is: what will become of the current climate change agenda and what role will non-government actors play?
The good news is that a majority of companies have shaken off the Friedman doctrine and understand that to be successful, they need to plan and manage for the long-term. This means that the private sector's commitment to climate action – such as the shift to renewable energy, sustainable management of water and natural resources, and aligning with science-based emission targets – can and must transcend major shifts in the political landscape. As the COP22 Proclamation states: "This momentum is irreversible – it is being driven not only by governments, but by science, business and global action of all types at all levels."
The company I work for, Nestlé, is founded and operates on the principle of creating shared value. That means we are committed to the sustainable use of our shared resources while seeking out opportunities to collectively enhance prosperity for the communities in which we live, work and operate. Thankfully, businesses like ours are starting to become the rule rather than the exception. To date, over 9,000 companies in nearly 170 countries have signed onto the UN Global Compact, voluntarily committing themselves to upholding internationally recognized principles on human rights, labor standards, environmental stewardship, and anti-corruption. Moreover, the chatter following the release of the Sustainable Development Goals in 2015 points to businesses driving a huge bulk of the actions needed to enable meeting these goals successfully.
Recently, Kevin Moss from WRI wrote an article mapping out the three things business can do to support the Paris Climate Agreement. These include:
Setting science-based targets
Putting a price on carbon
Speaking up on policy
I could not agree more and I invite all companies to join and undertake the meaningful actions and commitments needed to mitigate and adapt to the consequences of climate change. Here are just a few ways your company can take action:
Accelerate the critical transition to renewable energy by engaging in the RE100, a global initiative of influential businesses committed to 100% renewable electricity. At Nestlé, this action is helping us deliver on our 2020 science-based target to reduce greenhouse gas emissions by 35% in our manufacturing operations.
In the U.S., join the Business Renewables Center, which is helping to create a market for renewable energy by streamlining and accelerating corporate purchasing of off-site, large-scale wind, and solar energy.
Become a member of Ceres BICEP, a community of U.S. businesses working to advance meaningful climate and energy policies on the state, federal and international levels. At Nestlé, we have found that joining an advocacy group to encourage governments to provide stable legal and policy frameworks that enable and encourage companies to address climate change is much more effective than standing on our own.
The activities of the private sector have been shown to be a major cause of our current climate crisis, and therefore, the private sector bears a huge responsibility for changing its course. My hope is that all stakeholders in the U.S. will uphold our national commitments under the Paris Climate Agreement without delay.
In a global world, business cannot afford to be isolationist. The survival of our companies relies on our ability to connect, innovate, and look to the future. With questions still looming about where our government is headed, business is in an unprecedented position to show leadership on issues like this one. This is the challenge and opportunity of a lifetime. And we must deliver.
Popular in the Community