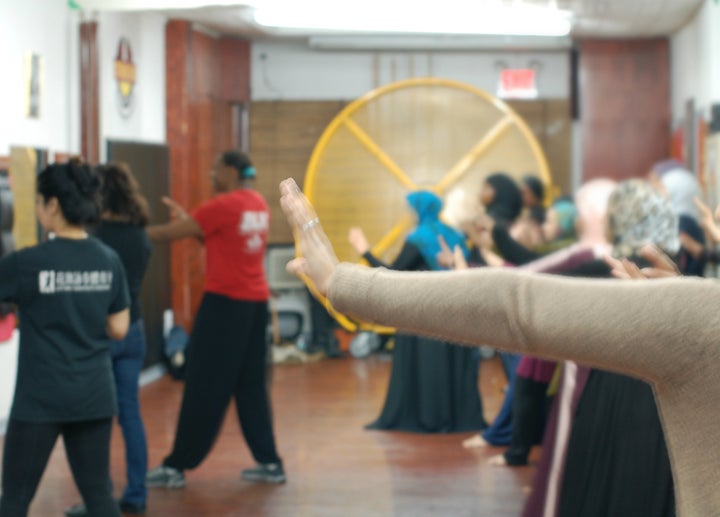 A steady stream of Muslim women filled a large studio in Manhattan on Saturday evening, awaiting an introductory lesson in self-defense. Most of them wore colorful headscarves and long skirts or loose, full-length dresses called abayas. The class' organizers had asked attendees to dress as they would outside, in order to mimic reality. The goal was to make these women feel prepared in the event of a physical attack.
Prior to 9/11, the FBI annually recorded between 20 and 30 anti-Muslim hate crimes. After the attacks, however, anti-Muslim hate crimes increased fivefold to about 100 to 150 per year. In the past week alone, a California mosque was firebombed, two women wearing headscarves were attacked in Tampa, and another two mosques in Southern California were vandalized. In the face of these incidents and growing fear, two women decided to take their power back, in the form of self-defense classes.
"We want you to be able to go out and say I'm a Muslim woman," said one of the class' organizers, Amirah Aulaqi, as the class began. "I'm going to go do my groceries. I'm going to do my chores outside. I'm going to take my kids to school and nobody has the right to take away my dignity or my freedom within this country because that's what this country is built on."
The nearly two-dozen women watched instructor Nicole Daniels demonstrate a tactic called palm striking: hands up, fingers back and use the bottom of the palm to smack an attacker squarely in the nose. It's an effective method for those who lack that one-punch power, Daniels said.
As the women practiced the new trick, Daniels paced between each one. "Good!" "There you go!" she said. "You want to put all your weight into that strike," she told them.
In the left corner of the room, Aulaqi practiced with a form impressive enough for Daniels to notice and ask her to demonstrate for the rest of the class.
The 25-year-old runs her own fashion clothing line, Amirah Couture. She and Mariana Aguilera, who writes about modest fashion on her blog The Demureist, decided to organize this self-defense class and others in New York City for Muslim women in the wake of the San Bernardino attacks.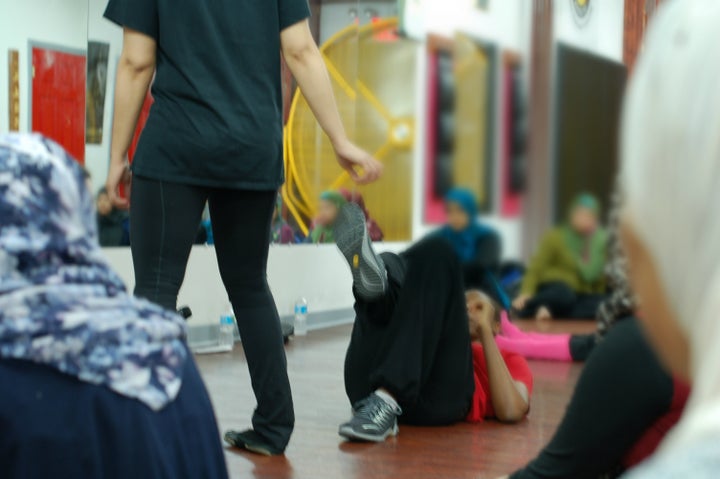 As the number of Islamophobic attacks continues to rise in the United States, so too does the fear among Muslim women that they'll be victims of violence. Threats and incidents of vandalism against mosques have reached a record-high, prompting many Muslims to debate the risks of even wearing the headscarf, or hijab, in public. Some religious leaders have gone as far as to publicly advise that women alter the way they wear their headscarf for the sake of safety, suggesting they cover their hair with hats if they feel like they're in danger. And a popular website, MuslimGirl.net, recently posted a crisis safety manual for Muslim women.
"Because of the attacks, a lot of women felt like they needed to disappear or become invisible," Aulaqi said. "Part of this class is to teach women to be more confident and aware in their surroundings. We want to show that Muslim women are not afraid."
None of the class attendees interviewed for this story had experienced physical harm, but the fear that they'll be the next victims of anti-Muslim violence was strong enough to bring them to the class.
Fatiha Ahmed, 27, was born and raised in Queens. She never felt scared to walk outside, but in light of recent events and the anti-Muslim rhetoric of Republican presidential frontrunners like Donald Trump, she decided to take the self-defense class.
She doesn't feel particularly unsafe, but "you never know what will happen, and I want to be able to protect myself or if I'm with my family, my sisters, my nieces, I want to defend them," she said. "I think it's unfortunate that I have to take a self-defense class specifically for that purpose."
Selma Durmic, 37, enrolled herself and her 12-year-old daughter in the class. Durmic's daughter is almost at the age where she will start to cover her hair, and she doesn't want her daughter to feel burdened by that.
"I don't want her to feel fear walking in the streets of this country, which I came to as a refugee looking for freedom," she said. "And I don't want that freedom to be taken away from my kids in the country they were born in."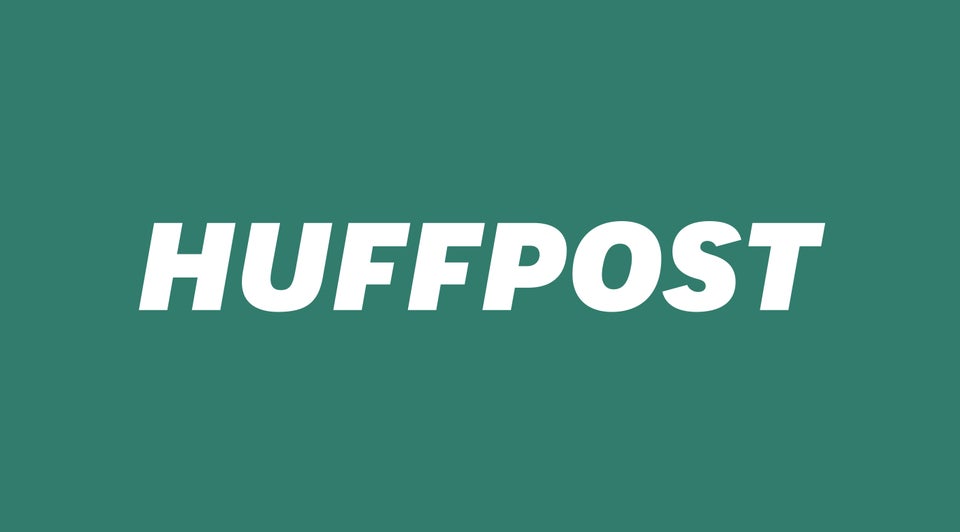 Muslims React To Trump's Islamophobic Comments
Related
Popular in the Community