For a city with over one million college students coming and going every year, it is surprising that Boston only has one real music festival to call its own. Sure, there are others in the area, and those that are truly committed to having that festival experience will travel to say they were roughing it with other music lovers, but Boston Calling is the sole large music event, so it's a good thing it delivers time and time again.
This season, those booking the acts reached deep into their pockets to change the tone of the event slightly, opting for more pop and radio-friendly names than in the past. While Aaron Dessner of The National might be behind the boards for Boston Calling (and on stage, where he duetted with Lisa Hannigan this year), 2016 saw the show step away from its indie roots just a bit. This might have just been a stylistic choice, or perhaps it was an attempt to attract a fresh crop of attendees.
Sia, Robyn, and Disclosure headlined, with each taking lead duties for one of the three nights. Other acts on the bill varied from indie to rock to more dance and pop, and while they may all have different styles, the entire thing worked well, and there were very few times when the transition from one artist to another felt jarring in any way. ODESZA lead straight into Robyn, while Elle King, Janelle Monae, and HAIM all fit perfectly into the same afternoon.
Boston Calling will never compete with the likes of Coachella, Governors Ball, or any of the many-staged festivals that take place all across the country every year, but it doesn't really need to. Instead, it will be a highlight for one of America's mid-level cities, and one of the best smaller fests available. Some events can make two stages work better than five, and even if the enclosed space where Calling takes place doesn't have the Ferris wheels, branded activations, or million dollar art budgets of some better-known fests, it might not need it. It's already a pretty perfect version of what it's going to be.
What makes Boson Calling so great is how easy it is to attend...and leave. Many festivals take place in the middle of nowhere, making use of fields and forests that are miles from anything else of note. This event is right smack dab in the heart of Boston, and that means that anybody can get on the T and go wherever they please. Want to see an early act and then dip out, only to return for the night's headliners? That's pretty simple, and in fact one of the draws of Boston Calling. Sure, there's good music all day, and plenty of food stands, beer tents, and the like, but there really is something to be said about a festival where you can come and go as you like without hassle.
Boston Calling was always unique in that it took place over two weekends every year, separated by the summer. Memorial Day and Labor Day weekends bookended the season, and for years, both have featured festivals, but just as this latest iteration was about to kick off, organizers announced that there would be no Boston Calling come September, and that the whole thing is moving to nearby Allston next time it starts up. There will also be a film festival curated by Oscar winner Natalie Portman attached to the brand, which should shake things up considerably.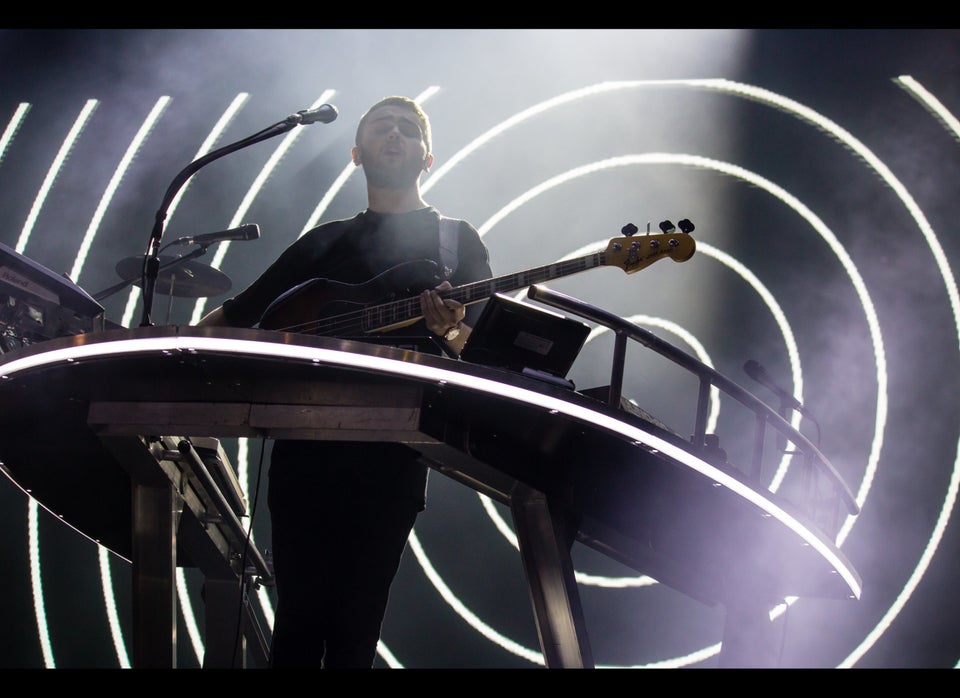 Boston Calling 2016
Tickets for the May 2017 edition of Boston Calling have already been announced (though not all of them, don't worry) just days after this year's party ended, and long before any of the participating artists have been named. Not many events can pull that sort of stunt off, but Boston Calling is quickly becoming one of them, as to miss it is to be on the outside looking in, and that's not where you want to be in a smaller city.
Popular in the Community