As the Zika threat grows, Brazil continues to make impressive gains in another area of infant health.
Health experts continue to voice concerns over the upcoming Olympics due to the Zika outbreak, a disease that causes babies to be born with smaller heads and brains that aren't fully developed. But amid that crisis, Brazil is being heralded as a pioneer for the innovative way it has substantially increased breastfeeding rates and reduced its child mortality rates by 73 percent from 1990 to last year.
A recent study from the Lancet, a U.K. medical journal, found that if breastfeeding rates reached near universal levels, 823,000 deaths of children under 5 could be prevented every year due to the fact that the practice protects against a number of serious health conditions.
Despite such evidence, only 35 percent of mothers worldwide in 2013 exclusively breastfed their babies for the first six months of life, as the World Health Organization recommends.
An inability to produce enough milk, work conflicts, cultural pressure, a lack of education on the topic and other issues, keep moms from breastfeeding their babies in both low- and high-income countries, according to the Lancet report.
But Brazil has devised an effective method to educate mothers and make it easier for them to breastfeed their babies. That kind of programming is being linked to its significant drop in child mortality rates, according to the Brazilian Human Milk Banks Network and Ministry of Health of Brazil.
Part of what distinguishes Brazil from other countries is that is has the most human milk banks.
Of the 292 human milk banks in the world, 220 of them are based in Brazil.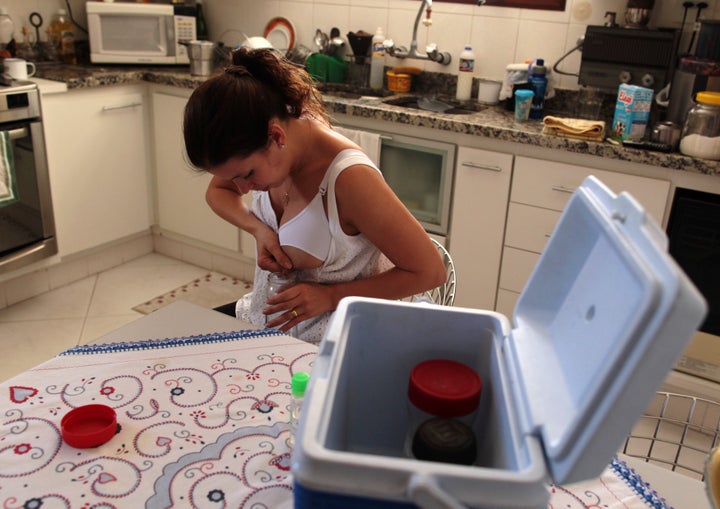 Human milk banks enable mothers to donate their breast milk in a safe and convenient way so that babies in need can access it. Milk banks cater to babies who were born premature, underweight, severely malnourished, or have been orphaned, according to PATH, a nonprofit that focuses on improving the health and wellbeing of women and children.
Those who can donate, call the bank when they're ready to give and a delivery service picks up the milk and preserves it with special cooling systems until it arrives at the bank, according to UNICEF.
But scaling up human milk banks in poor countries has been a major challenge because of the painstaking steps involved in the process. To ensure that donated milk doesn't carry HIV or other pathogens, human milk banks have to pasteurize the donated milk.
Brazil launched its milk bank network in 1998 and in the last decade nearly 2 million babies have received human milk through it.
Exclusive breastfeeding rates have also soared in Brazil, due to the growing breast milk network and other encouraging initiatives.
In 1986, 2 percent of infants under 6 months were exclusively breastfed. By 2006, that figure climbed to 39 percent, according to the Brazilian Human Milk Banks Network and Ministry of Health of Brazil.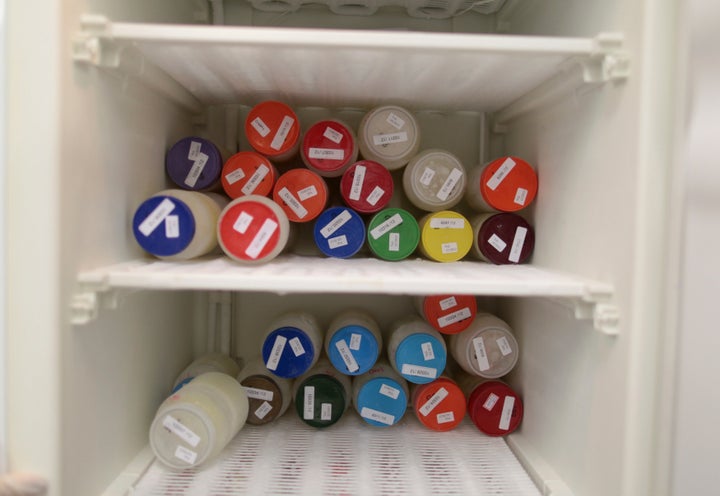 The South America country has also helped boost the practice through its paid maternity leave and by rigorously monitoring the formula industry. The country regulates the marketing of breast milk substitutes to preclude the industry from influencing breastfeeding moms.
Brazil hopes to promote its breast milk bank model at the upcoming Nutrition for Growth event on Aug. 4. UN organizations, government leaders and advocates from the UK and Japan will convene in Rio de Janeirno to learn about effective child nutrition programs and policies and how to implement them.
Women who have been able to take advantage of the milk bank say they're grateful for the opportunity, and hope to be able to return the favor.
When Paula Nunes' daughter, Alice Maria, was born premature in 2013, Nunes wasn't able to produce enough milk for her daughter. She visited the bank at the Cesar Cals Hospital in Fortaleza, Brazil where she was able to get donated milk to supplement her own and learn how to feed her baby through a tube, according to UNICEF.
"I have enough breast milk to feed my baby in the daytime. But sometimes, at night, I don't seem able to produce enough milk, and that's when my baby can benefit from the women who have donated to the milk bank," she told UNICEF. "I feel so blessed that, as soon as I can produce extra milk, I will be sure to donate it to help other mothers like me."
Related
Popular in the Community