Rene Lecour remembers feeling like an outsider as a teen until he found a place in what he calls the "punk rock BMX skate culture." But during a family skate trip to Havana in 2010, he learned that creative outlets for young Cuban kids who feel the same way are few and far between in the communist country.
"I saw a group of teens that reminded me a lot of myself," the 48-year-old skate aficionado told The Huffington Post. "I remember that being a teen in itself was never easy, especially for those of us who never really fit into society's mold. Now imagine an artistic-type teen who is into things that the other kids are not into like skateboarding, art and punk rock -- that can be a real problem when those kids live in a communist country that frowns upon personal expression. I remember the feeling I had when my parents took my guitar as a punishment. I was crushed. That punishment only lasted a month but for these kids the punishment lasts a lifetime."
But once Lecour, who was born in New York City to Cuban parents who left the country before the revolution, spent more time on the island he realized that a lack of skating equipment was part of a bigger problem: Kids couldn't "free their minds and think outside the box" because they lacked a variety of creative outlets to do so.
"Suddenly I realized that [there] was a purpose behind all of my life experience," Lecour, who currently lives in Miami, says. "I can get these kids some skateboards, I know how to organize rad events, I have friends that can give me guitars, I have friends that can come down here and teach graffiti and teach yoga. I just realized, I can do it all and I can make a difference."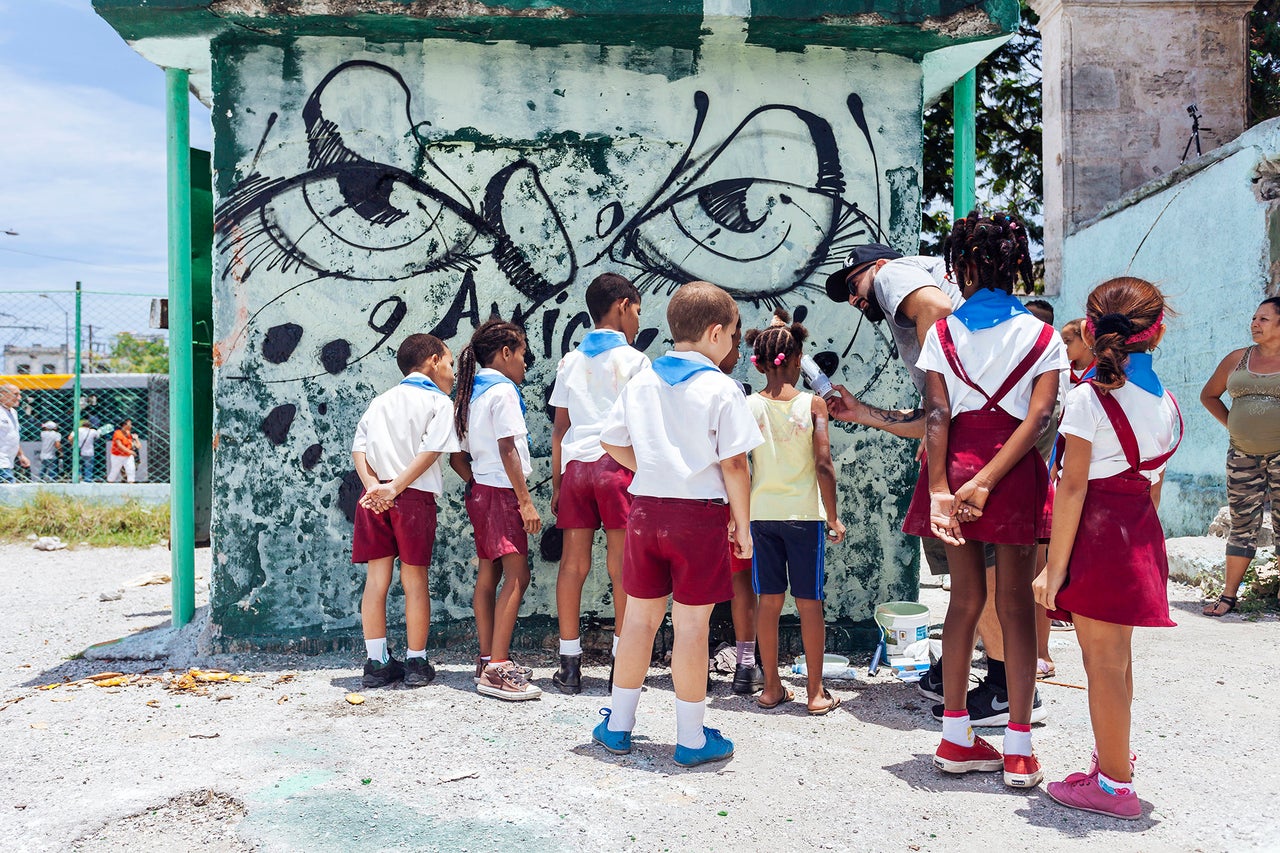 Lecour and his contacts helped Amigo Skate expand beyond action sports equipment, it currently smuggles musical instruments and art supplies into Cuba, too, with the help of friends, family and volunteers that come along with him on each trip. The organization also hosts free events, skate clinics, community art projects, music events and more in Havana.
"Smuggling means that you can not go to Cuba and just give sports equipment away without permission just like you can't gather up groups of people without permission, and we do both," Lecour says of the grey legal area Amigo Skate functions under.
"There are limits to how many repeated items a person can bring into Cuba, so being caught at the airport with large amounts of any item to them means you are an illegal black market salesman and that carries a penalty."
Lecour says the legal process of doing what he does requires Amigo Skate to give their donations to a Cuban government agency that distributes the items on its own.
"[But] in the past turning in your donations has meant that you never see them again and they never end up in the hands of the intended persons," he says about why Amigo Skate has to smuggle its donations into the country.
Then once they get the equipment and supplies in Cuba, he says they donate the products to at-risk youth in Havana between the ages of 5 and 25.
Since Amigo Skate is a self-funded movement, Lecour works full-time as a logistics consultant for individuals and companies who are interested in working in and around Havana. The rest of time, he says, he spends "begging companies for product donations" for Havana's kids.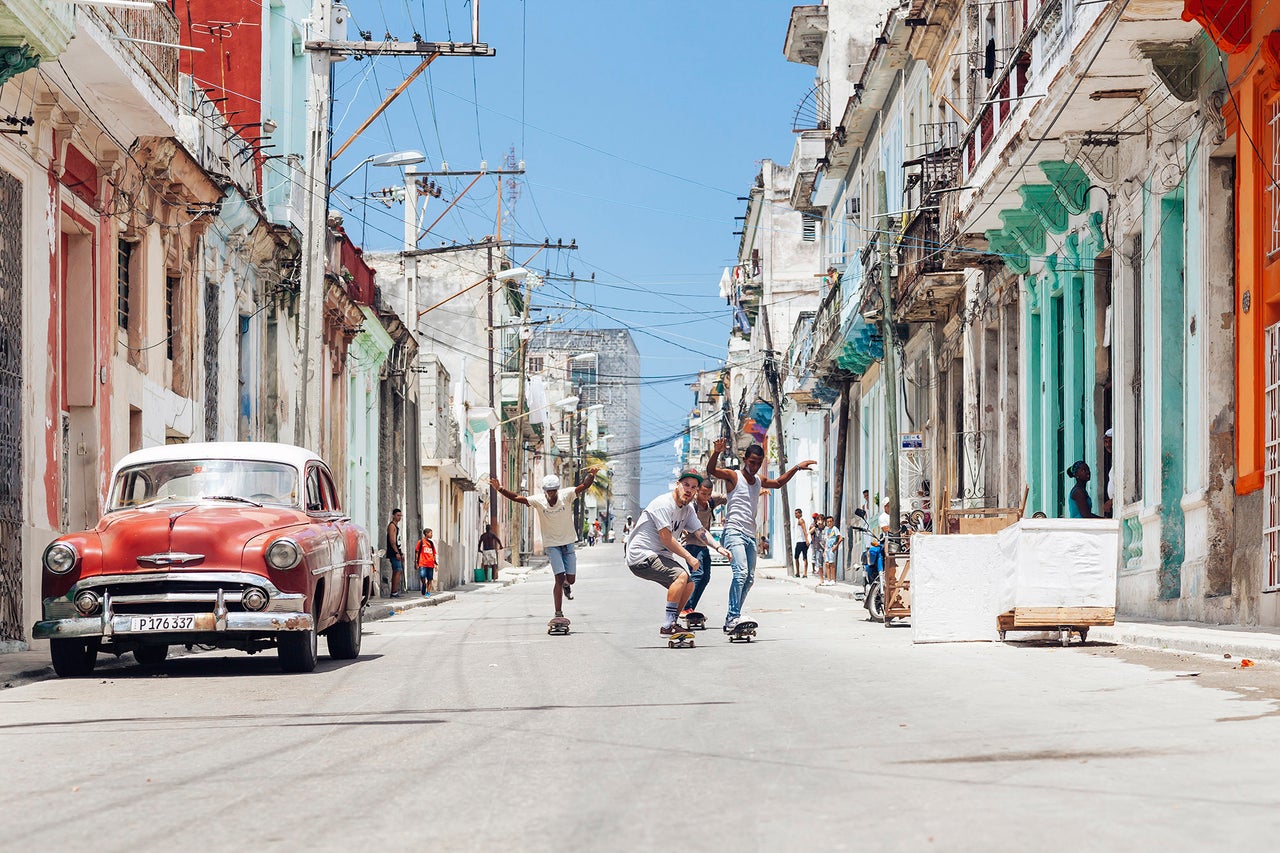 "We work with about half a dozen companies and we are blessed to have some sponsors like Madrid Skateboards and Fender guitars who have been with us for the long run," Lecour says about how Amigo Skate obtains the donated gear and instruments for kids. "With no shops or advertising in Cuba most company's don't get a return on their investment of product donations. Our sponsors are people like us who see themselves in the eyes of the kids over there, and they just give selflessly because it feels good to give."
But after six years and 17 trips, Amigo Skate has caught the attention of the authorities.
"Our relationship with the Cuban government has been strained lately," Lecour says. "They can't have Americans going down there and having any type of influence on the youth: Good or bad. Now that more than 200 people show up to our events we have been asked to stop. We have even been called enemies of the state and someone said that my goal was to cause chaos in Cuba."
Despite the negative attention, Lecour says he will continue to help the kids of Havana.
"We are committed to helping the kids and it's too late to turn back after we promised to help," he says. "[And] unfortunately for the government we now look like the Robin Hoods of Havana, causing the kids to love us even more."
Check out more photos from Amigo Skate's trips to Havana below.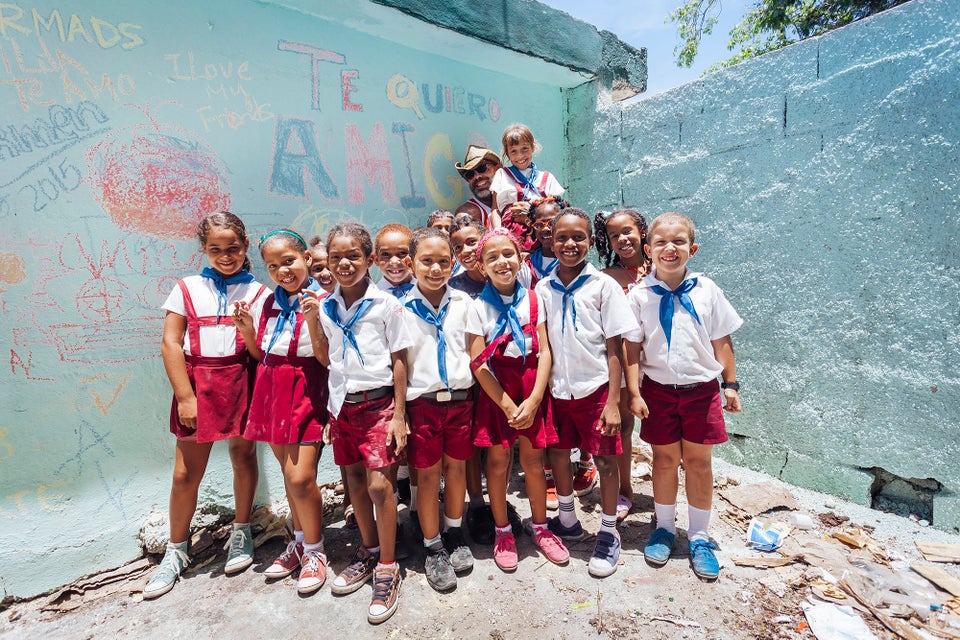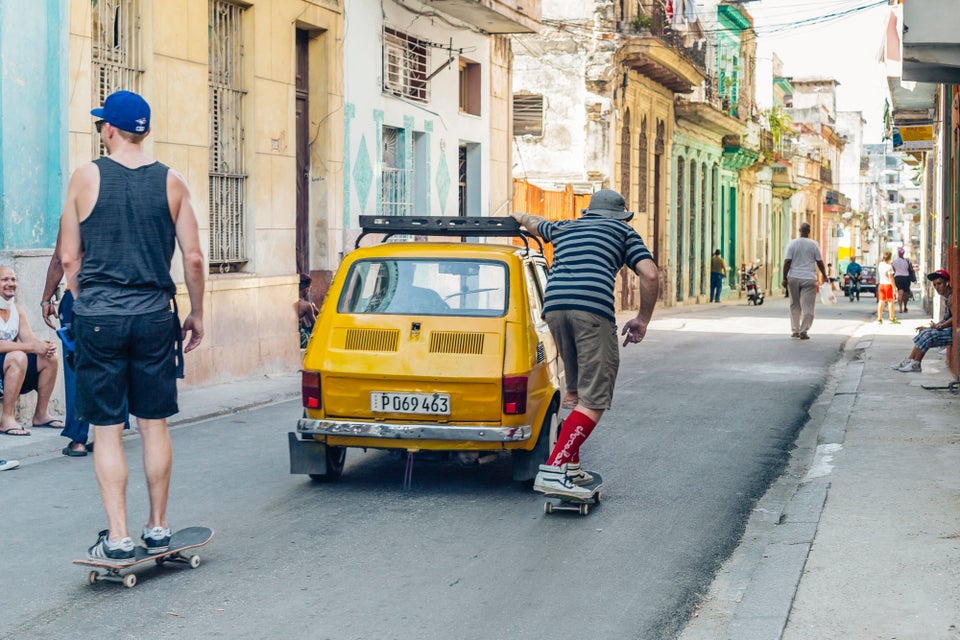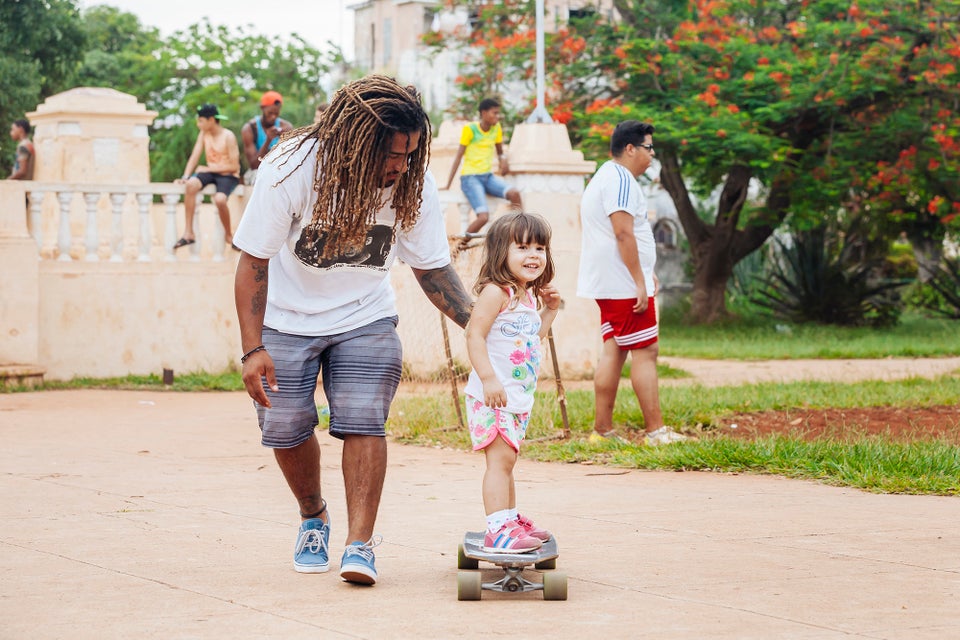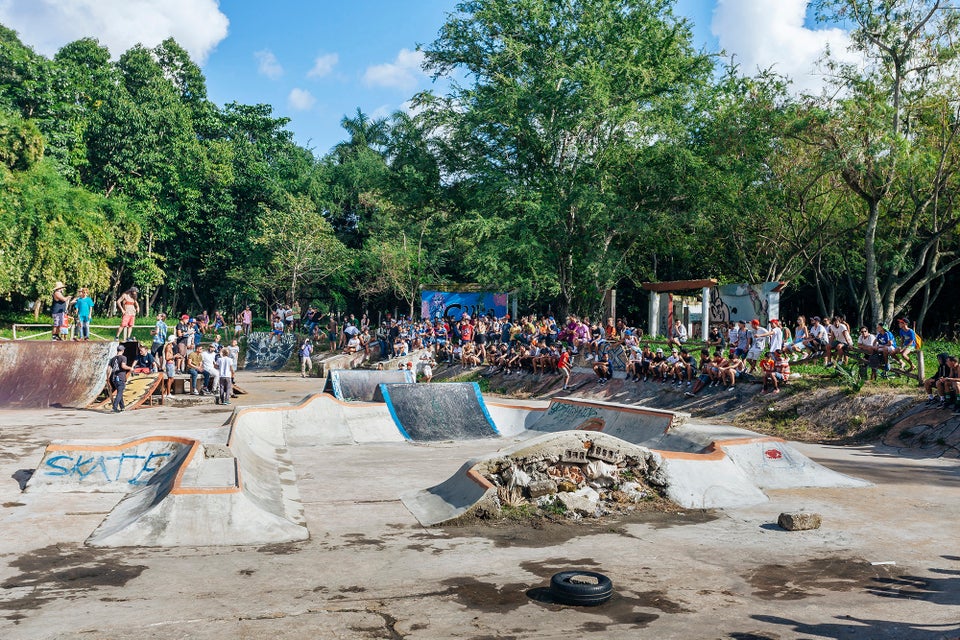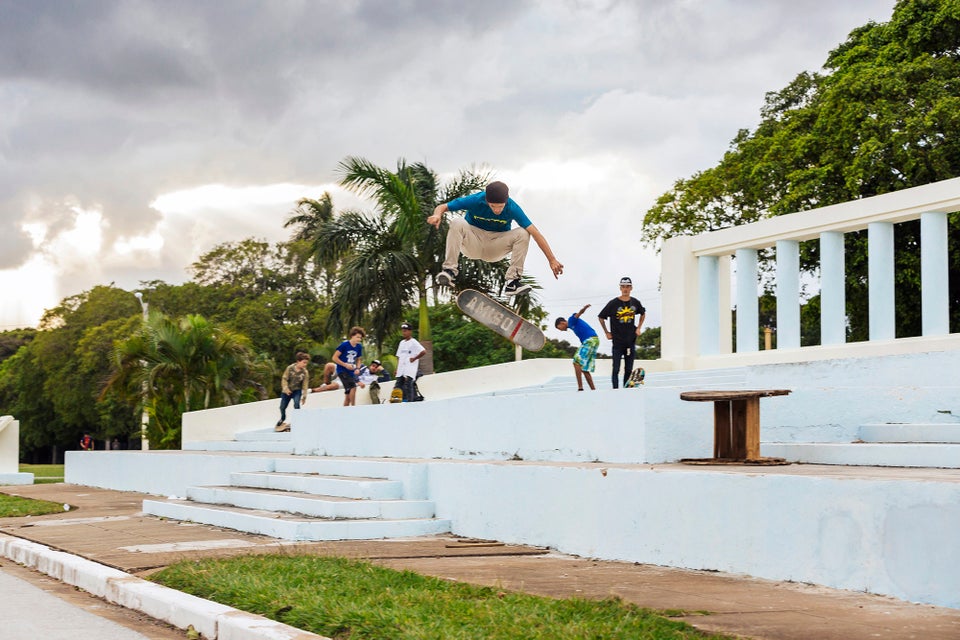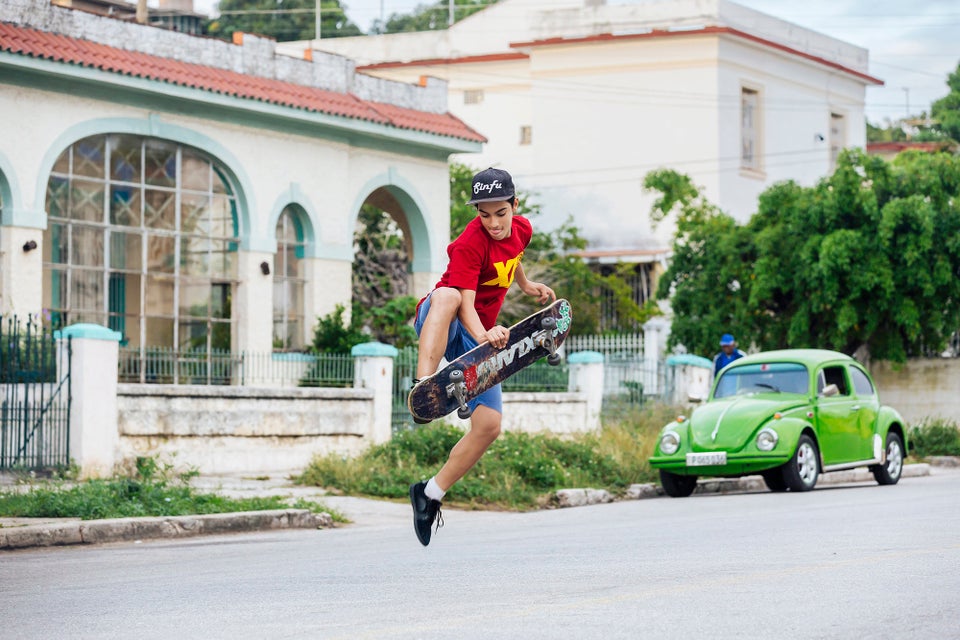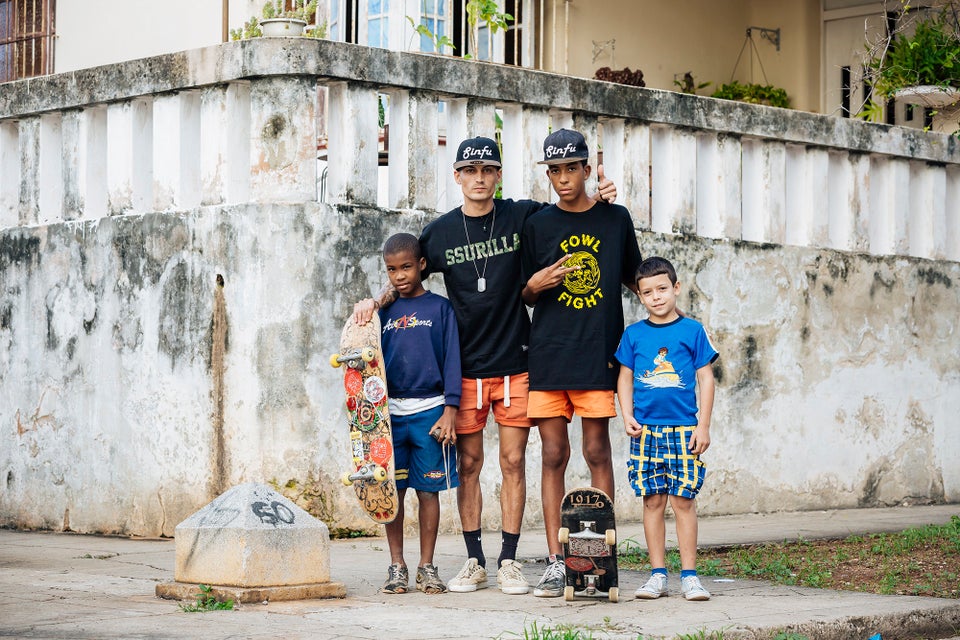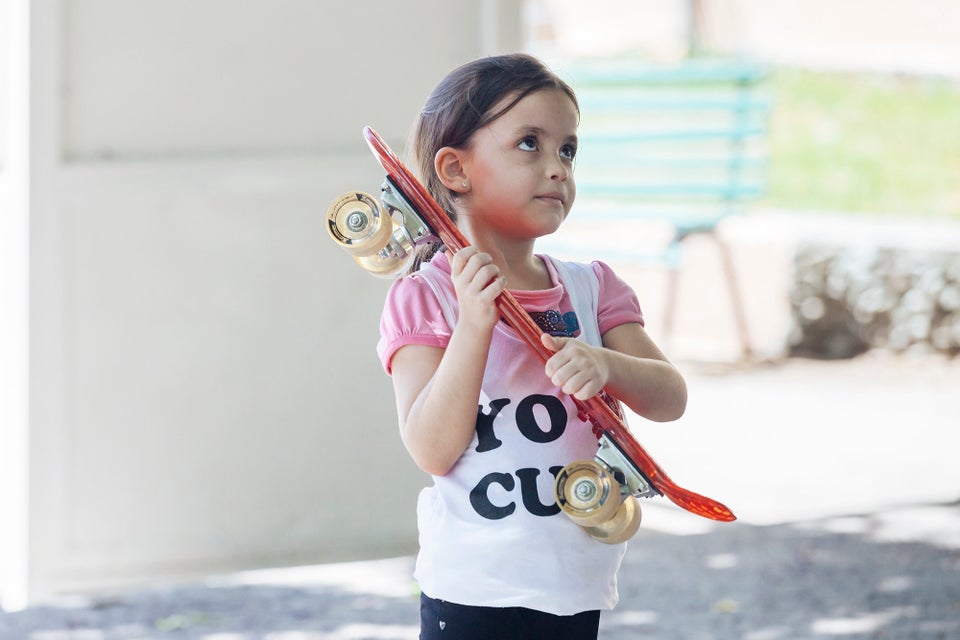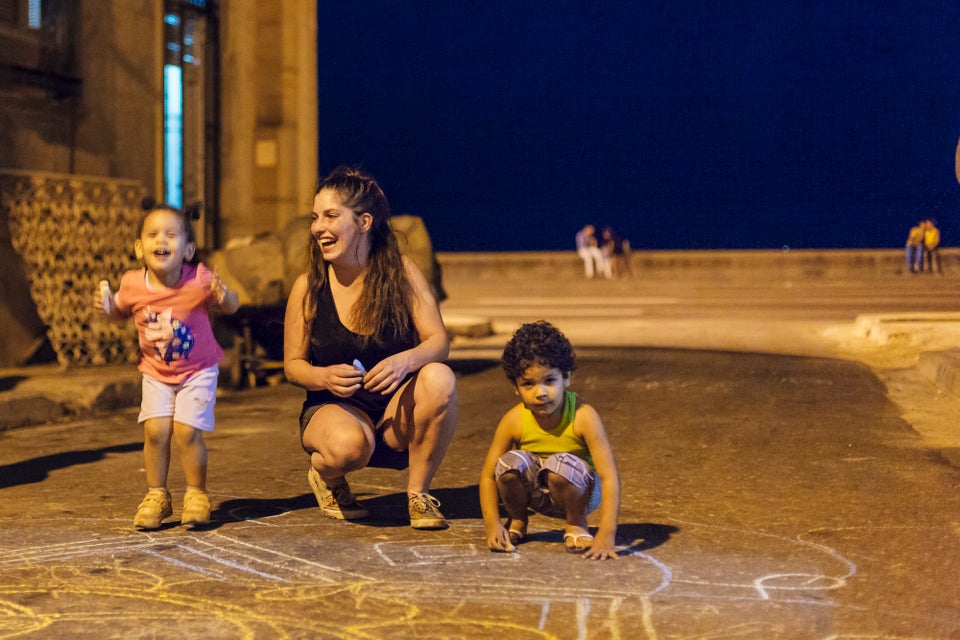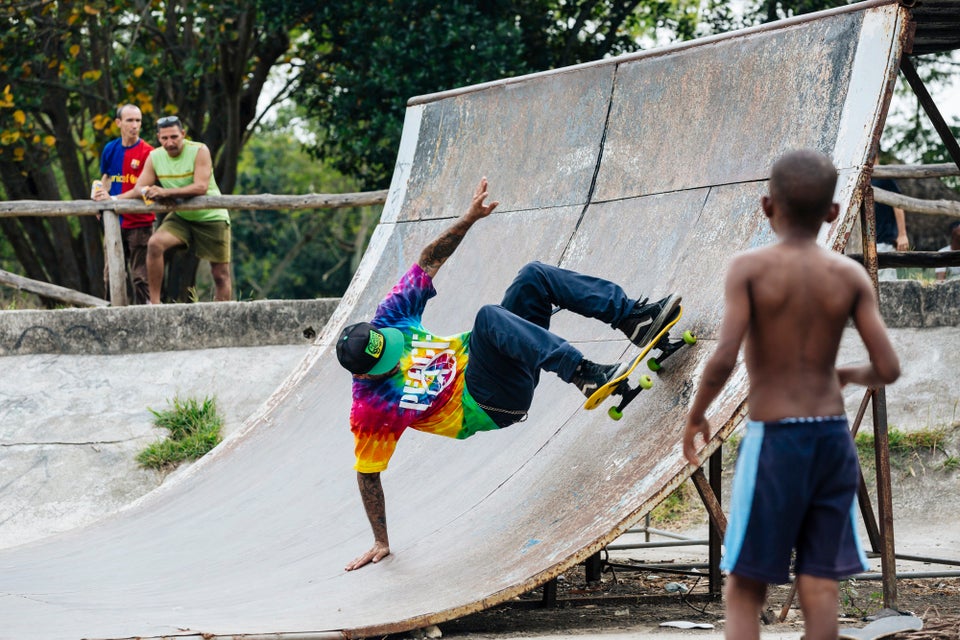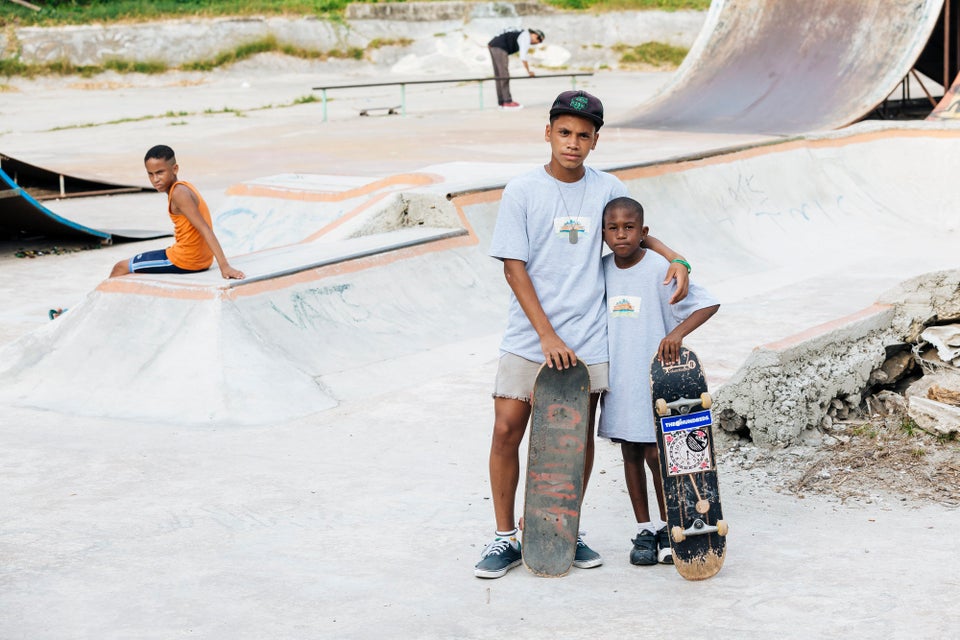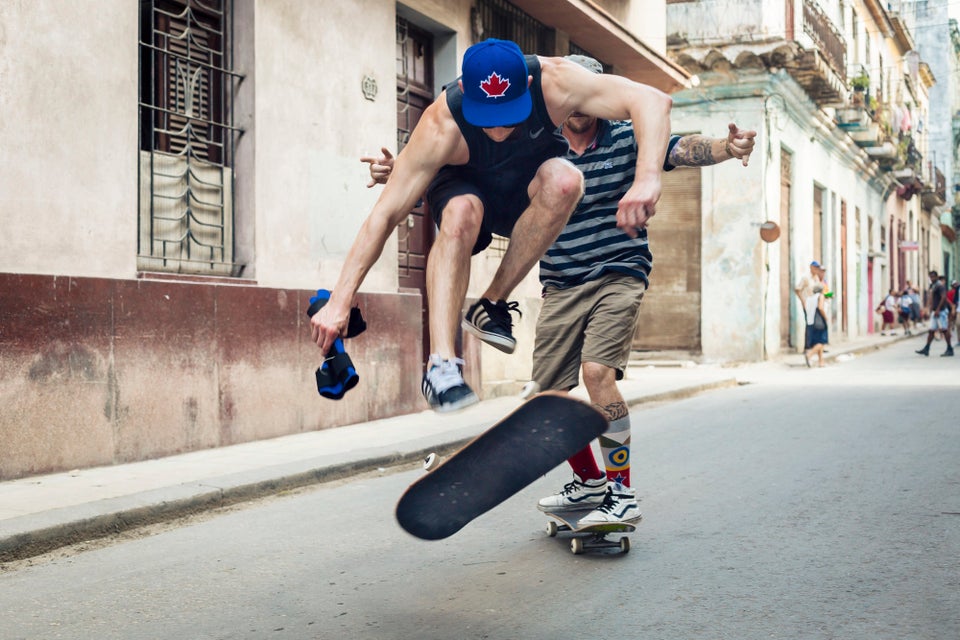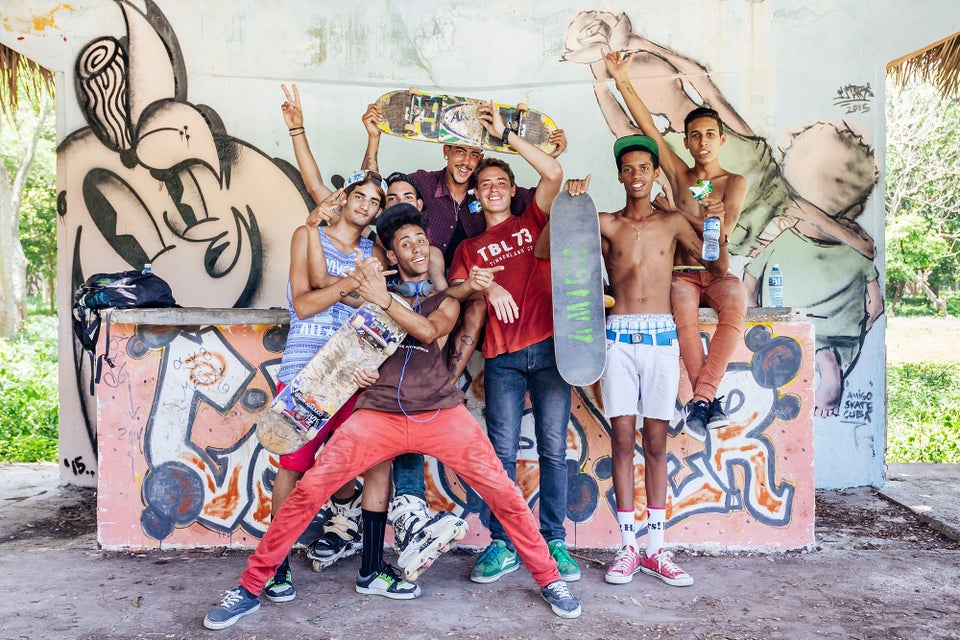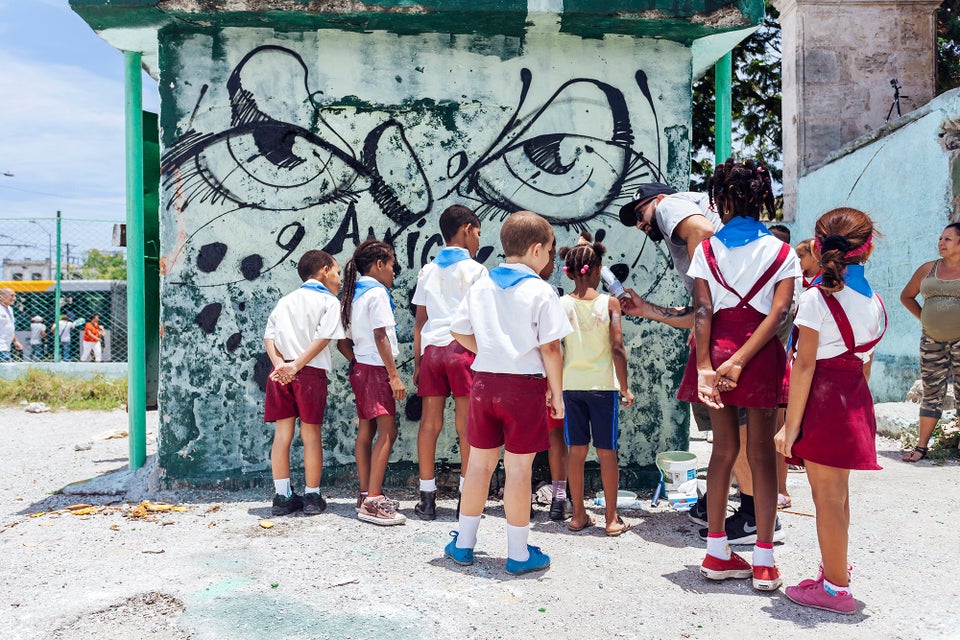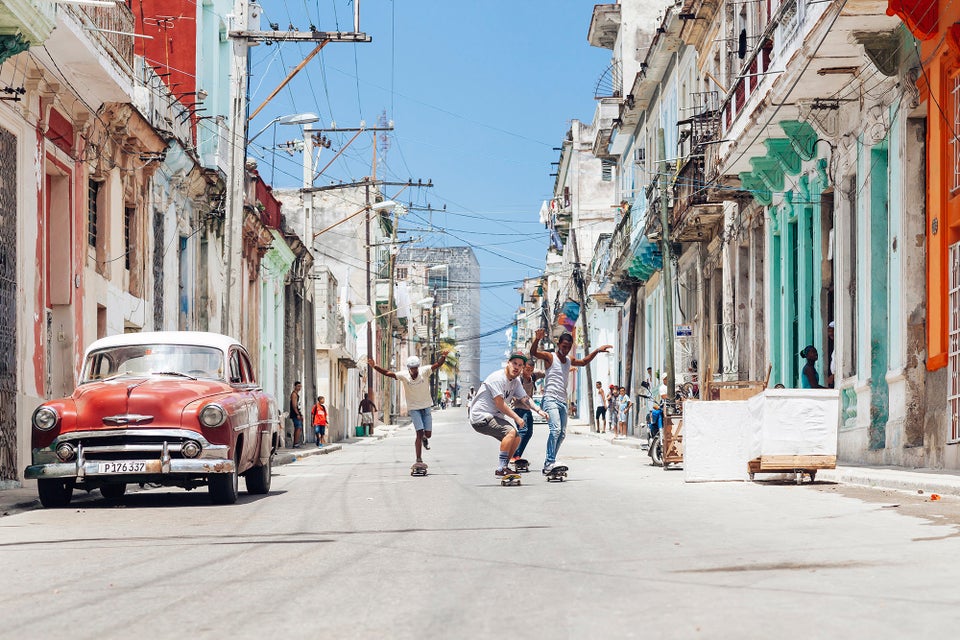 Before You Go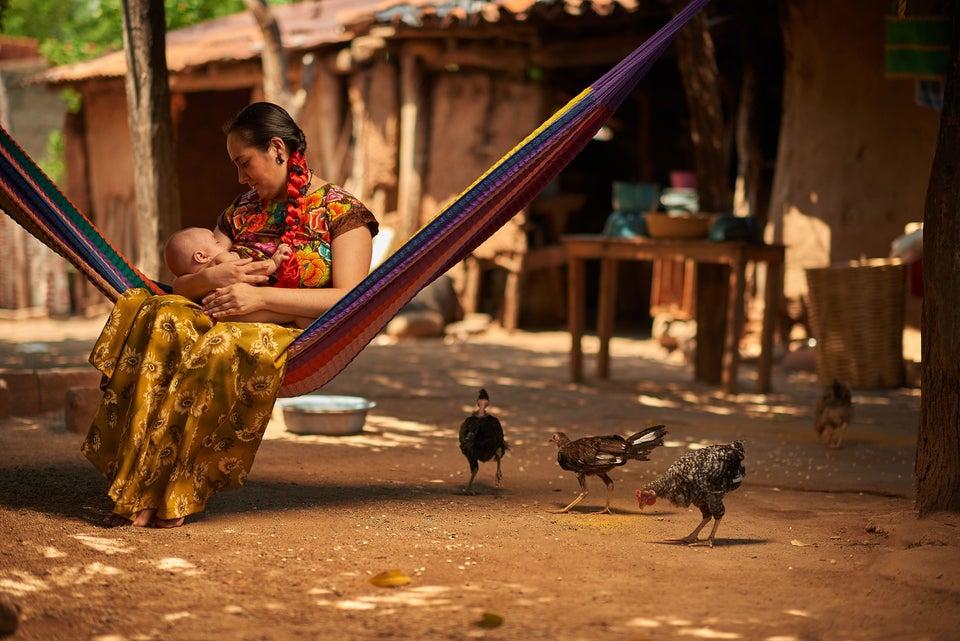 Photographer Captures The Breathtaking Beauty Of Mexico's Indigenous Communities