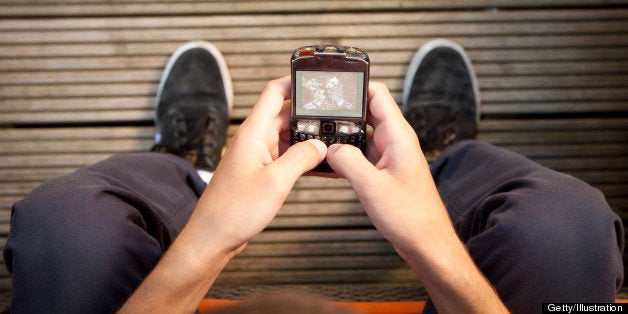 FORT LAUDERDALE -- One female staff member has been fired and an intern suspended at a private agency that works with troubled youth as the state's Department of Juvenile Justice continues an investigation into allegations of inappropriate sexual contact with teenage boys, the agency confirmed Monday.
The women worked for AMIkids Greater Fort Lauderdale, which is contracted by the state to help boys and girls between the ages of 14 and 18 who have had problems in school or with the law.
One of the allegations involves a teen who admitted exchanging inappropriate texts with a staff intern after he was found to have a sexually revealing picture of the intern on his cellphone, according to records suppplied by the Juvenile Justice department.
The second allegation involves a staff member who is reportedly in a relationship with a boy in the program. That staff member was fired Monday, according to Sherri Ulleg, a spokeswoman for AMIkids.
The workers were identified in Juvenile Justice records as staff member Natalie Persaud and intern Desiree Hall.
The allegations, reported to the state last month, are similar to those outlined in a June 26 letter from assistant Broward County Public Defender Gordon Weekes Jr.
Weekes said he wrote to Juvenile Justice department secretary Wansley Walters after hearing from two credible sources "highly disturbing abuse allegations" about sexual relationships at the Fort Lauderdale program.
Meghan Speakes Collins, a spokeswoman for the department, said details of the allegations were similar to those in the cases under investigation.
In his letter, Weekes said one allegation involves a staff member who reportedly had a child fathered by a teen in the organization's Miami program before she was transferred to the nonprofit group's Fort Lauderdale office.
There, she "continues to engage in inappropriate behavior" and is known within the facility as the "cradle robber," alleges the letter from Weekes.
"It is alleged that the staff member has been observed by administrators, other staff members and committed youth sitting on the lap of male youths while secreted in administrative offices," wrote Weekes.
The second allegation involves nude photographs of an intern found on the cellphone of a student in the program. "The alleged nude photographs were explicit and strongly suggest the existence of an inappropriate and unlawful relationship between a staff member in a position of authority and trust and a youth," said Weekes in the letter.
Weekes received confirmation of his letter to the department late Monday only after news reporters began to inquire, Collins confirmed.
"Obviously the first priority is the safety of our kids, so we take these allegations incredibly seriously," said Ulleg.
Weekes said he remained troubled by the slow response to the allegations by the state and AMIkids.
"These are kids are at a crossroads of their lives, they need some guidance," he said, "and if staff members are taking advantage of them, that is not appropriate."
Founded in Fort Lauderdale in 1969 by now-retired juvenile court judge Frank Orlando, AMIkids until 2009 was known as the Associated Marine Institutes. It now operates 45 programs in several states from headquarters in Tampa.
mwclary@tribune.com, 954-356-4465 ___
(c)2013 the Sun Sentinel (Fort Lauderdale, Fla.)
Distributed by MCT Information Services
Related
Popular in the Community