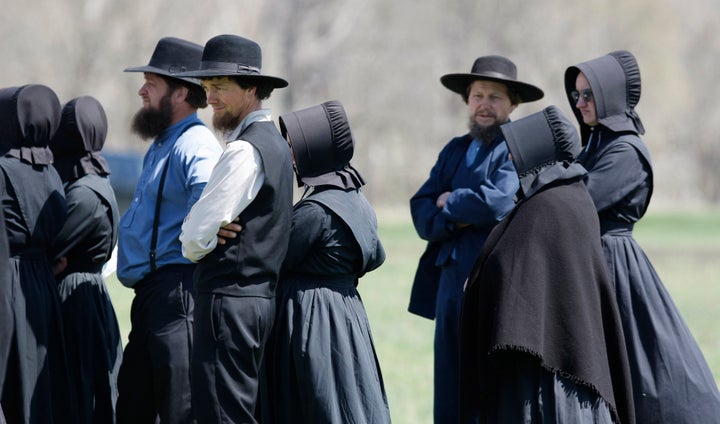 A change in state police policy could create problems for Amish gun-owners in Illinois, as a rule requiring photos to be on gun-owner ID cards will soon be applied to their community.
The Amish are also known for being uncomfortable with photography, especially posed photography, which they believe leads to idolatrous vanity, according to AmishNews.com. So now-departed Illinois State Police director Jonathan Monken's decision requiring the Amish to have a photo on their new Firearm Owner Identification (FOID) cards could put Amish hunters in a bind.
"A lot of the Amish hunt and they usually use squirrel or rabbit rifles to bring some food back home," Douglas County Sheriff Charles McGrew told the Mattoon Journal-Gazette. Douglas County is the center of Illinois's Amish population. "Their big concern is this means they won't be able to purchase guns or ammo."
Leaders of the community met with their state legislators to work on negotiating a compromise that would allow Amish people to receive non-photo IDs. Pennsylvania and Ohio, the two states with the largest Amish populations in the country, both allow for such an exception on state documents when religious beliefs forbid a person from having his or her photo taken.
One source of frustration among the Amish community and its lawmakers: Monken handed down the decision about the FOID cards on his last day as director of the State Police.
"It was unfair for him to do this on the same day he was leaving," state Rep. Chapin Rose, a Republican from Mahomet, Illinois, told the Journal-Gazette reports.
Both parties involved are hopeful that a solution can be brokered with interim director Patrick Keen.
Calling all HuffPost superfans!
Sign up for membership to become a founding member and help shape HuffPost's next chapter