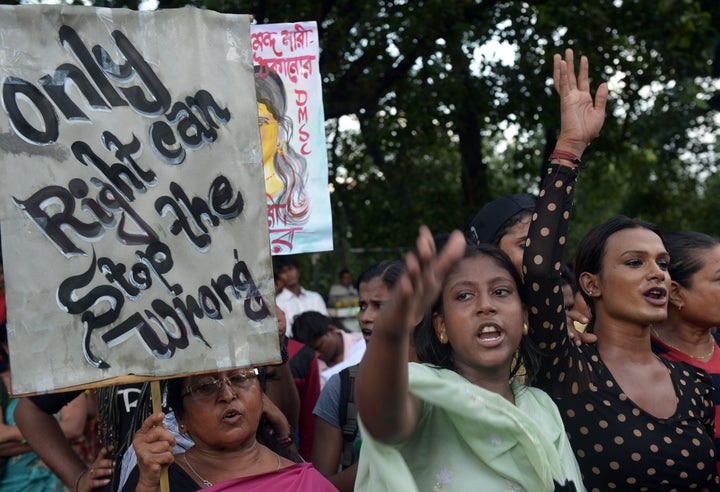 Amnesty International delegates approved a resolution Tuesday to develop a policy on sex workers' rights, recommending that it calls for full decriminalization of adult consensual sex work worldwide.
"This is a historic day for Amnesty International," Salil Shetty, secretary general of Amnesty International, said in a news release.
He added, "Sex workers are one of the most marginalized groups in the world who in most instances face constant risk of discrimination, violence and abuse." The group believes that removing criminal law surrounding sex work will lessen the abuse and stigma faced by sex workers.
The resolution, which passed at the human rights group's International Council Meeting in Dublin, recommends decriminalization of both buying and selling sex by adults. Tuesday's vote does not mean that a specific policy has been adopted. Rather, the group's International Board is now authorized to develop and finalize a policy.
Amnesty has been developing a draft policy for the past two years. From the release:
The policy has drawn from an extensive evidence base from sources including UN agencies, such as the World Health Organization, UNAIDS, UN Women and the UN Special Rapporteur on the Right to Health. We have also conducted research in four countries.

The consultation included sex worker groups, groups representing survivors of prostitution, abolitionist organizations, feminist and other women's rights representatives, LGBTI activists, anti- trafficking agencies and HIV/AIDS organizations.
The draft policy drew widespread support from sex workers and advocacy groups worldwide, but sharp criticism from some anti-trafficking groups who fear decriminalization will increase exploitation and abuse.
Amnesty has specified that it will continue to advocate that all human trafficking be criminalized "as a matter of international law," and that sex workers must be protected from exploitation and violence.
The International Board will be discussing the policy at its next meeting in October.
While Amnesty itself obviously does not dictate international law, The Associated Press explains, the decision is important because the group puts pressure on governments to comply with their suggestions.
Contact the author of this article at Hilary.Hanson@huffingtonpost.com
Popular in the Community