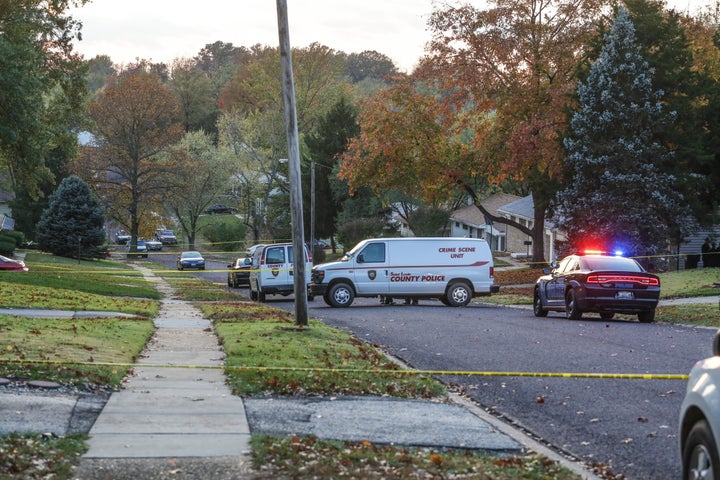 Amonderez Green, the 18-year-old who died early Thursday from a gunshot wound to the face in Normandy, Missouri, was an avid rapper who uploaded dozens of tracks to Soundcloud over the past year.
The circumstances surrounding the shooting, which took place just south of Ferguson, are still murky. Officers with the Normandy Police Department say Green was suicidal, and that he fired several shots at police dispatched to the scene to calm him down. Police say they returned fire, but that Green shot himself in the face during the pursuit. However, multiple witnesses told The Huffington Post that officers may have shot the teen. 
Loved ones described Green as "very sweet," though said he could at times be a "hothead."
"He was very loving and very sweet and humble. He was a hard worker and supported his family," his cousin, Donneka Green, said.
"I cannot lie, he was kind of a hothead," another friend told HuffPost. "He was one to argue with teachers, get into fights and stuff like that. But he wasn't a killer."
In all, Green uploaded 36 clips to Soundcloud under the moniker "Luhh Reezye." It's hard to know to what extent the music is autobiographical -- and it would be wrong to assume that any of it is, since hip-hop is a genre where some people are especially eager to take literally any lyrics that seem incriminating. At the very least, though, the music suggests another side of Green besides the hotheaded teen: a kid who evidently liked to spend time on the computer, crafting songs.
In many of the tracks, Green raps or sings about subjects familiar to any angsty teen: young love, a fondness for pot. Other songs address the tribulations of young men of color. [Warning: The following paragraphs contain explicit language.]
A song called "I Don't Know" is all adolescent confusion and insecurity, with lines like "I be thinking like 'What the fuck is going on different/ Than other people's lives?'" On the chorus, Green sings that "sometimes I just feel like I gotta admit/ That I don't know this shit."
Other songs, like "Too Much" and "All I Need," focus on relationships -- their beginnings and their endings.
Meanwhile, a song called "Who Gives A Fuck" includes somewhat standard-issue anti-police lyrics: "Fuck the fucking feds, also fuck Officer [inaudible]/ That nigga tried to hit me cause I wasn't fucking saying/ Shit, bitch/ Fuck the feds, fuck the motherfucking feds."
Matt Ferner and Sebastian Murdock contributed reporting.
Calling all HuffPost superfans!
Sign up for membership to become a founding member and help shape HuffPost's next chapter