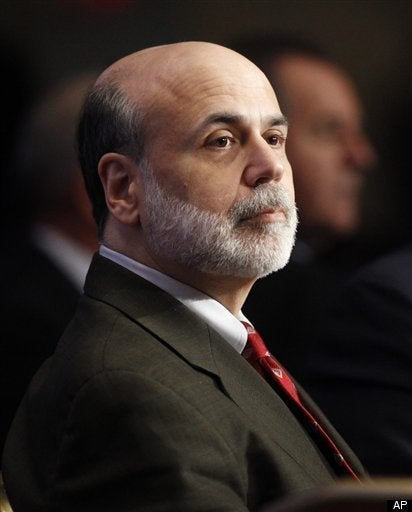 An inspired economic commentator told me recently that spending was like some cocaine for the American economy: it helped the country to get going and get excited.
Now, since the start of this recession, Americans drastically curtailed their overall spending. Among other shocking figures, during the third semester 2008, only a year ago, spending in non-durable goods (mostly clothing and food) fell 6.4 percent, its largest decline since 1950. Last February, a Bloomberg index on Consumer Spending and Attitude*, which intends to analyze consumers' spending mood, fell to a memorable low of 1.6, down from 61.9 in December 2007 (although it already went back up to 30.2 last month).
For the last 24 months, America's drug, its linchpin, its growth engine, has been seriously faulting. The massive loss of jobs and the tight or nonexistent bank credit entailed a steep decline of the economic activity and contributed to building peak unemployment figures.
"Everybody is hurt these days, everybody," says Abdul Beydoun, a general store manager in Chelsea, on 7th avenue. Beydoun says that since he opened his store in the 1980s, he has never seen such a thing. "When the food business is down, everybody is down." Is the economy about to pick up? He doesn't think so: "On a given day, I have 10 people coming in asking for work instead of buying food."
"People are devastated, people are angry, they can't afford to spend money like they used to," says Inku Ephrem, the owner of Julian and Sara, Inc., a trendy and renowned boutique for children in Soho, NY.
"But hopefully we're coming out of this for now," she says. "It's been a huge struggle, and you hear it from a lot of people, but you know, I am just hoping that it's going to get better, and so is everybody else."
Although Fed Chairman Ben Bernanke along with many commentators announced a couple of months ago that the recession was over, the National Federation of Independent Business announced in November a new drop in its optimism index. Indeed, like Ephrem, many retailers are hoping to see before long the end of the recession in their shops.
For Prof. Mark Cohen, retail expert at the Columbia Business School, the perceived delay in the "spending recovery" is logical. Better days will come, he says, but not yet, not in this holiday season, for too many issues are on the way.
The very high level of unemployment is the first major obstacle on the road to recovery. Although it went down from 10.2 percent in October to 10.0 percent in November, U.S. employers are still cutting jobs and about 7.2 million people were let go since the end of 2007. Moreover, Cohen adds that unemployment effects are additionally worsened by "underemployment", which affects people who still have jobs but are earning far less than before.
Also, the lingering fear and uncertainty on the part of consumers who worry about their income is not helping.
But in a consumption-driven country for which consumer spending (from households and non-profits) account for about 70 percent of its GDP, the shopper shouldn't merely rely on new low-tax policies from Washington to boost small and larger businesses, some economists say. It is his/her job to take the lead in the recovery process by increasing his/her spending.
"It's not gonna help if we hold on to our money," says Kelly Merle, a mother of three who was shopping on 5th avenue. "We need to spend to keep jobs going."
"Right now there are a lot of people struggling so it's helpful if we buy American, if we buy products," adds her husband.
But Prof. Cohen objects that getting people back into the stores may not be as easy as expected as a new spending paradigm has taken place during this recession: the change of the consumer's behavior. Less capricious wants, more essential needs, the consumer, confronted to a double year of hardship, has deeply and durably evolved, and "when the recession is over, the shopper will not merely return and behave as he/she has in the past." What will happen in the future of American consumption and retailers will depend to a great extent on this new factor, he adds.
"There is much less that I need," admits Karen Finckenor, 40, who introduces herself as both a jewelry vendor and a shopper. Only selling half of what she used to sell before the downturn, she is now induced to behave differently as a shopper. "I think that the economy will pick up next year and that things will look very different. But I also think that people will eventually start gravitating to things that are less material, even in this country where we shop so much, and want so much and want for nothing all the time, and have everything that we want in the minute. I think eventually - or hopefully - it pushes people towards a simpler lifestyle. Less stuff."
In the street, the people I met and interviewed seem to agree. They won't shop as before, they are pickier, more cautious. Some are not only more selective but are also getting more inventive in their spending. Diane Kramer, 48, lost her job just a year ago. "A day after the election." She decided not to give up to her new low-income situation and to find new ways to please her family for Christmas. Unable to get her daughter a pricey present this year, she took her in a one-day trip to New York City, and visited with her such glamorous places as Rockefeller Center and its Christmas tree, Macy's, Central Park, and 5th avenue. "And we went ice-skating," she adds proudly.
As for the recovery in itself, it might not be there yet, and this holiday season's figures might not be as high as expected, but for CNNMoney retail expert Parija B. Kavilanz, the situation is far from desperate.
"We still have a couple of days to go until Christmas and until the end of the year. But all indicators are pointing out that overall it's going to be a better season, simply because last year was so bad."
In a word, it should get better as it can't get any worse. But retailers, beware and prepare, your average consumer is not the same anymore.
*10 questions covering attitudes about the local economy now and in the future, personal finances now and in the future, comfort with making major purchases and other household purchases, confidence in jobsecurity and in the ability to save and invest for retirement or education and job loss experience for self, friends and family in the near future
REAL LIFE. REAL NEWS. REAL VOICES.
Help us tell more of the stories that matter from voices that too often remain unheard.