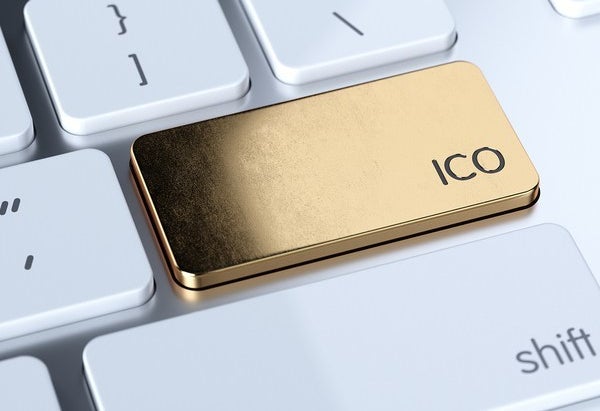 With all the rage of ICOs raising hundreds of millions, where are the ideas that apply to mainstream software or the ideas that might actually be usable by the mainstream public?
"Isn't it time that we begin to filter out the moonshot madness and start figuring out how to bring to the market use cases that make sense to the mainstream market? Wouldn't it be great to see projects that go beyond the smart contract hype and are actually useful in the real world? Nobody doubts that blockchain technology is highly promising, but it's potential can only be realized by extending beyond the borders of the current crypto community."
That is the mission that Open Money, a San Francisco and Toronto based blockchain initiative, has set its sights on.
The initiative began, as most great ideas do, out of frustration. The Open Money team, with a diverse set of leadership backgrounds within the consumer software space, struggled to find a reasonable path to include cryptocurrencies into their broadly used apps. From across the globe, they received requests from leading architects asking how best to incorporate the blockchain into proven apps. They decided to seize the opportunity.
Andrew Leung, CTO for Open Money, recently left an executive position at the billion dollar software startup Pivotal Labs, where he was instrumental in developing their Sydney office, in order to spearhead Open Money's efforts to make the use of cryptocurrencies commonplace within consumer applications. "We believe that the future of blockchain technology depends on making it pervasive throughout society. For this to happen software developers need a clear path forward for integrating cryptocurrencies into their existing and future apps. That's what Open Money provides."
The blockchain initiative plans on initially solving two critical pieces of the puzzle that are currently hindering progress for most software companies: monetization and distribution. According to Fiz Kassam, CEO of Open Money, "most crypto projects or ICOs start inside the tiny world of the crypto market. They don't have experience satisfying millions of users like we do. That's why we are taking the opposite course. We understand exactly what app developers need in order to provide a compelling reason to adopt crypto."
The Open Money project, which just announced its upcoming token sale, incorporates state of the art APIs, SDKs and industry best practices in order to facilitate mainstream software application integration onto the blockchain. "By leveraging our REST API, app developers will be able to accept all types of cryptocurrencies without having to rebuild their apps from scratch. Those who participate in our token sale will be helping solve what we to be a billion dollar problem aching for a real world solution" explained Kassam. The team shares a history of accomplishments and are unified by their common approach to bringing mainstream software to the blockchain.
The truth is that this mainstream user-focused project is a breath of fresh air among the myriad of over-hyped stories pitching the next great crypto-revolution. The consumer software industry moves over a $130 billion dollars each year and directly touches the day-to-day activities of people around the globe. Clearly, leveraging this user base to expand the use of cryptocurrencies is a winning strategy.
Cryptocurrencies can and will be of use to normal people as soon as we start seeing more real-world business applications like this one.
This post was published on the now-closed HuffPost Contributor platform. Contributors control their own work and posted freely to our site. If you need to flag this entry as abusive,
send us an email
.