Amos Mac is a photographer, artist, writer and the founder of Original Plumbing, a groundbreaking publication focused on the lives and stories of trans and trans-masculine men.
Having started Original Plumbing alongside friend Rocco Kayiatos in 2009, Mac provided a platform for trans male identity and experience at a time when most publications were oversaturated with content more focused on lesbians, gays and bisexual people (as they tend to still largely be).
Long before Time trumpeted a so-called "Transgender tipping point" when it featured Laverne Cox on its cover in 2014, Original Plumbing started as a way to showcase portraits and interviews with individuals who identified as trans men. Since then, Mac's career as a photographer has continued to grow and include many campaigns elevating the stories of queer and trans people.
The Huffington Post recently caught up with Mac to discuss the evolution of Original Plumbing, how his life has changed since starting the magazine and how he thinks the mainstream public views the "trans community" in 2016.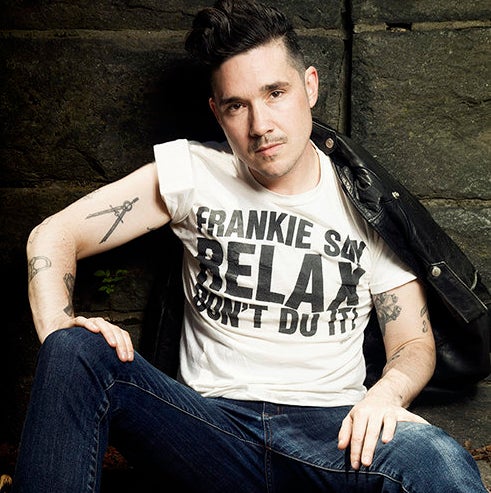 The Huffington Post: Tell me a bit about who you are and your journey to living as your authentic self.
I was born in Augusta, Georgia, and lived there as a child, but moved at eight years old to the Philadelphia area with my mother. I spent my formative years there until I graduated early from high school and moved to Vermont. I've also lived in Texas and San Francisco. I feel like I've always lived "authentically." Perhaps there was a time when I didn't realize just how authentic I could live due to the lack of knowledge around transgender experiences in the earlier part of my life, but I never felt I've been inauthentic. The idea of authentic vs. inauthentic, or "being born in the wrong body," is a dialogue used to rationalize trans realities in a way that doesn't represent my personal experience.
The first time I ever heard of a trans man was when Brandon Teena was murdered. When it happened I remember the news anchor referred to Brandon as a "woman pretending to be a man." So it was hard to understand, as a young person at the time, that trans male experiences were valid because of the ways I heard others speak about it -- or rather, the way it was completely not spoken about.
"The idea of authentic vs. inauthentic, or "being born in the wrong body" is a dialogue used to rationalize trans realities in a way that doesn't represent my personal experience."
I started Original Plumbing with my friend Rocco Kayiatos as a way to carve out a small space in the media for trans guys since I wasn't seeing any representation on TV, in mainstream film, or in other "LGB"-focused magazines.
We didn't see guys like us out there, so it felt like a fun project to start. We didn't really plan it out much, just put out one issue to see how it went and didn't expect so much excitement around it. I wanted a place to publish portraits I'd taken of other trans people with short interviews to go along with the photos, and the idea really evolved from there.
How have things changed since you started Original Plumbing?
Rocco and I were fairly new friends when we decided to launch into this project, so it's wild to look at back on the first issues and remember what was happening in our lives at that time.
The design of the magazine has evolved with each issue, although I like to think there is always that underlying Teen Beat feel. At first I was really inspired and influenced by magazines like BUTT, Straight To Hell and Physique Pictorial and I think you can see that in earliest issues.
Beyond that, my life has changed immensely, as things tend to do over the course of seven years. I've shot fashion campaigns and portraits that live on museum walls, and lately I've been working in television and I recently adopted a rescue dog. Two things I never would've imagined for my future self, as a self-described cat-obsessed print media nerd.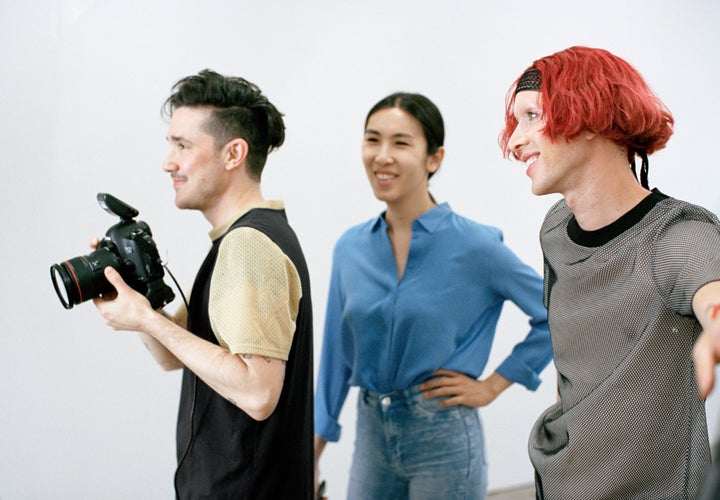 Do you approach what you do -- and what Original Plumbing does --differently now than you did before?
We rarely publish "transition" pieces or focus on transitioning topics in Original Plumbing now. The website has some "experience pieces" published, but for the print magazine, the focus is more about the lives the subjects lead outside of their trans identity. It's exhausting to discuss trans 101 topics constantly. So each issue has a theme and we go from there and focus on the lives of the people outside of their transition.
What role has art, writing and photography played in your journey to live as your authentic self?
I've always identified as an artist before anything else. Even as a kid, I had markers and paint staining my hands 90 percent of the time. After I made the steps to physically transition in the ways I saw were best for me, my photography and writing had a new purpose -- and I went with it. My writing became an outlet for me to process and make fun of my own trans identity, and my photos became a way for me to connect with other trans people.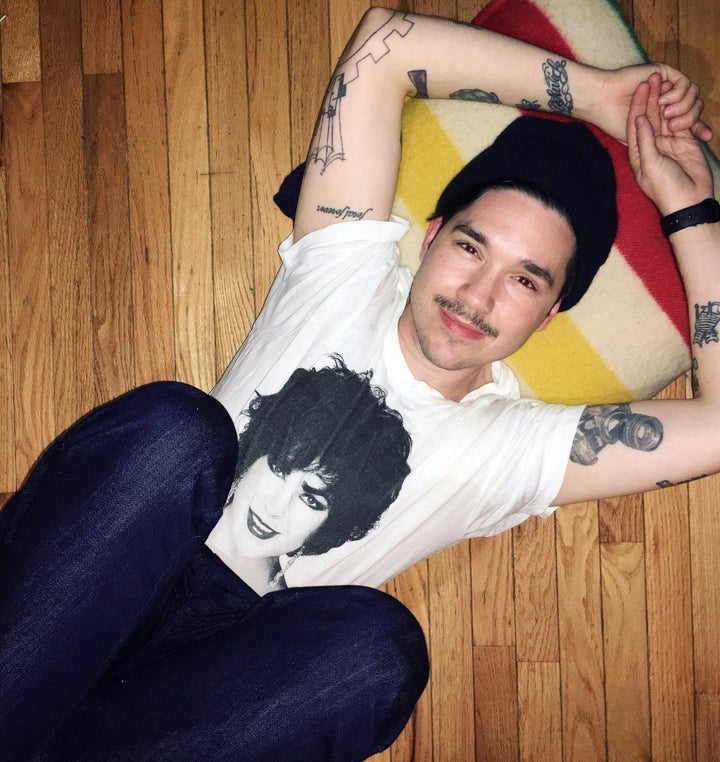 Photography was always something I loved, since I was a very young. I was always obsessed with magazines too… fashion and teen mags… that is still true to this day. My photo work changed after I came out to my family. After that I felt like my work had a purpose that inspired me. Early on, I used to take photos and think of myself as a "street photographer," mainly because I never wanted to speak to another person or approach them on the street. I wanted to photograph strangers from as far away as possible, or take photos of general detritus littering the streets. I wanted to capture moments, but as a solitary experience and not have to connect with anyone else in the process. I know it was mainly because I was incredibly uncomfortable in my own skin and I didn't want to deal with people assuming certain things about my gender, because it was painful at that time. After I came out about my transition I started to photograph other queer and trans people, environmental portraits or Teen Beat-inspired images with a certain cheekiness showing through. This allowed me to connect with other trans humans. I didn't really have any trans friends at the "start" of my transition, so this was one way for me to reach out, say hello and connect.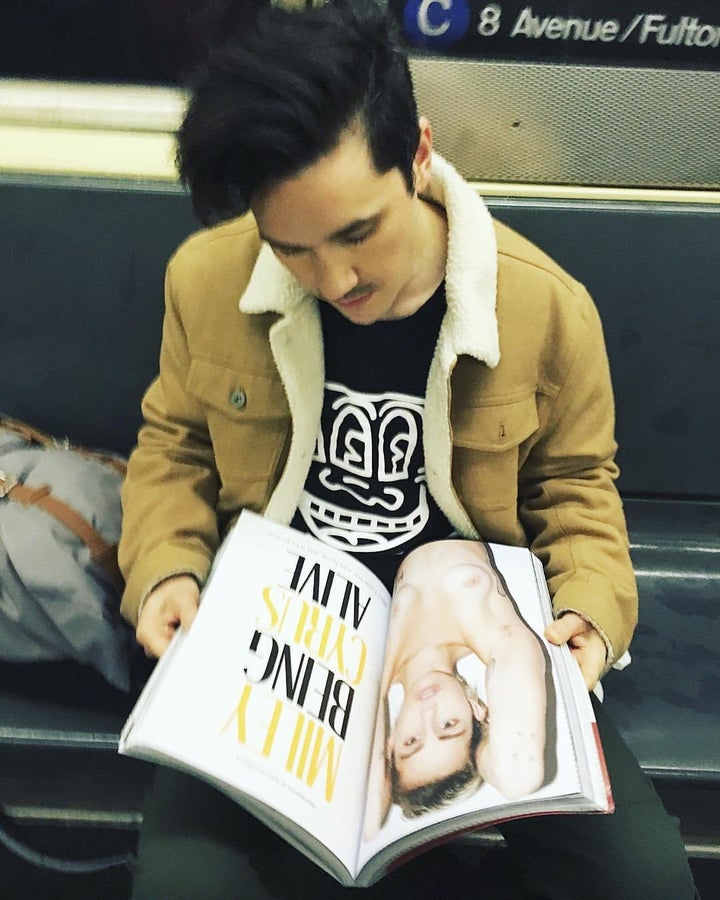 What are your thoughts about "the trans community," especially as it's seen by the mainstream? How do you view where "the community" is right now and where it is going?
How is the trans community being seen by the mainstream? I don't know the answer. I feel like the mainstream "sees" a small handful of public trans figures, but that doesn't mean the various trans communities that exist in the world are being seen on a larger scale.
While the US government is trying to criminalize trans bodies for existing, while violence against trans women of color is on the rise, I think the question should be, "How do we view where the rest of society is right now and where it is going?" not where the trans community is going. The trans community is here. We've been here. We're just waiting for rest of society to catch up.
"I feel like the mainstream "sees" a small handful of public trans figures, but that doesn't mean the various trans communities that exist in the world are being seen on a larger scale."
In 2015 Callen-Lorde honored you for the work that you've done "for your contributions to increasing visibility and promoting wellness of transgender and gender non-conforming people." What did it mean to have your work recognized in this way?
Callen-Lorde changed my life. I had no idea there were resources I could access as a trans person before I heard the name Callen-Lorde. I walked in one day, when I was working at a coffee shop nearby. I remember whispering to the front desk person that I was interested in hormones. She made me an appointment, and that was that. Years later, to have them recognize me was an honor. It felt very full circle. Especially to be there honored along side of Juliana Huxtable, who I've collaborated with in the past. It was wonderful. I wouldn't be who I am today without Callen-Lorde.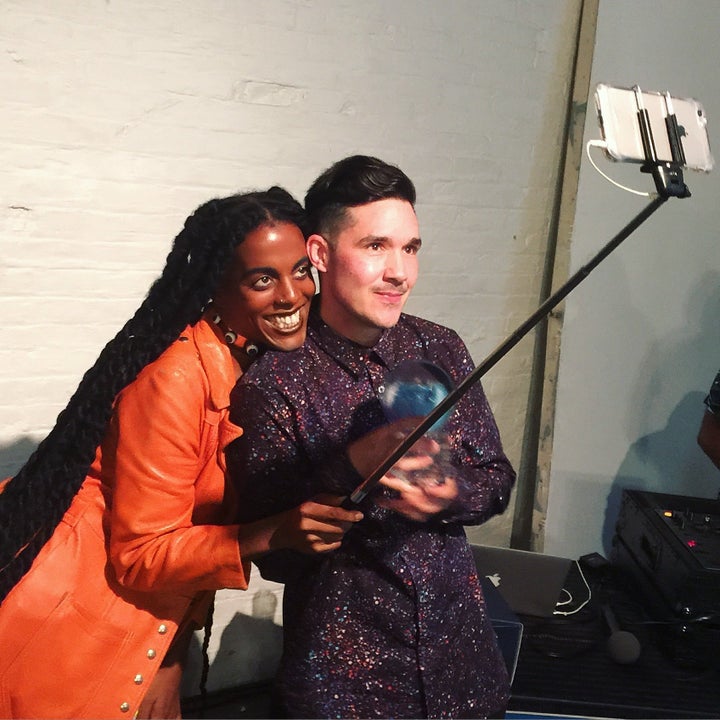 How does trans experience and identity fit into the social and political climate of 2016, especially in wake of the anti-trans legislation being signed into law in many Southern states? What do we as queer and trans people need to do to look out for and protect one another?
Trans people need to look out for one another -- listen to each other. I try to never assume that I completely understand the experiences of all LGBTQ people just because I happen to be trans. We all move through the world in such different ways. It's important to keep an open perspective and an open heart around the issues that all humans face. Even if you don't understand what the other person is going through -- listen to what they have to say.
What does the future hold for you? What do you want your legacy to be?
I try not think too much about the future! I also don't want to think about my legacy and what I'm leaving behind. It's kind of morbid! I feel like I have a lot more to offer the world.
Popular in the Community