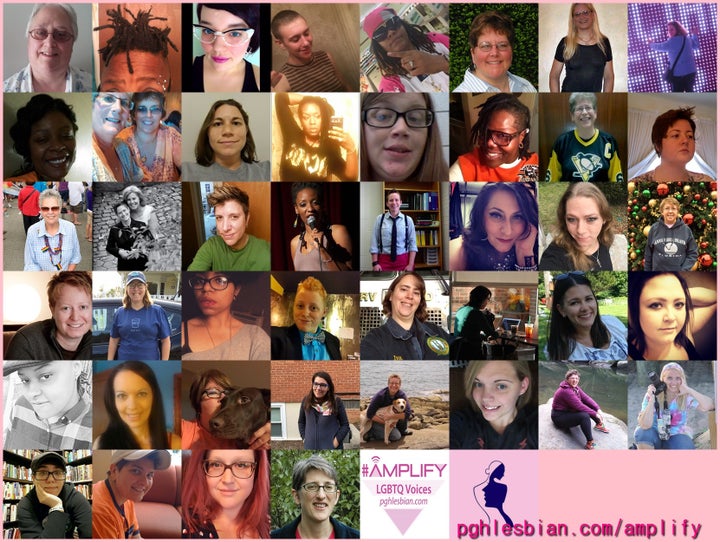 Today is the day we celebrate the lesbians in our lives - Lesbian Visibility Day. According to Wikipedia. I've been diligently trying to track down other sources for this so-called visibility day that started in 2008, but I've had little in the way of luck. Google seems to indicate it has not been 'a thing' for several years.
I am not a lesbian who bemoans the loss of lesbian cultural touchstones (often bars) because I find it wonderful to have all these sober choices and more visibility for a nuanced understanding of  sexual orientation and gender identity. Perhaps my status as an adult child and someone who came out in my late twenties after I had left bar life behind me impacts my response to equating lesbian bar culture with lesbian culture. I was never part of that culture so I don't miss it per se.
My fear about this visibility day is that it may be grounded more in radical feminism of the TERF variant which excludes most of my friends than in a celebration that includes all lesbian voices. And even having been TERFed, I worry that I'll be perceived or be propping up those folks whose views are abhorrent to me.
That being said, I identify as a lesbian and place incredible value on the preservation of our history AND the redefining of our roles in today's culture. And I believe in including all of the lesbian voices in this project. As you browse through the list below, give some thought to the rich variety of experiences and contributions these women have to offer.
Lesbians have been front and center in the AMPLIFY project, sharing their experiences across a 50 year time span. Here are 59 stories about lesbian culture in Western Pennsylvania, ranging from women in their early 70's to their early 20's.
To learn more about the AMPLIFY project, visit our page and consider sharing your story from wherever you are on the LGBTQ spectrum.
REAL LIFE. REAL NEWS. REAL VOICES.
Help us tell more of the stories that matter from voices that too often remain unheard.