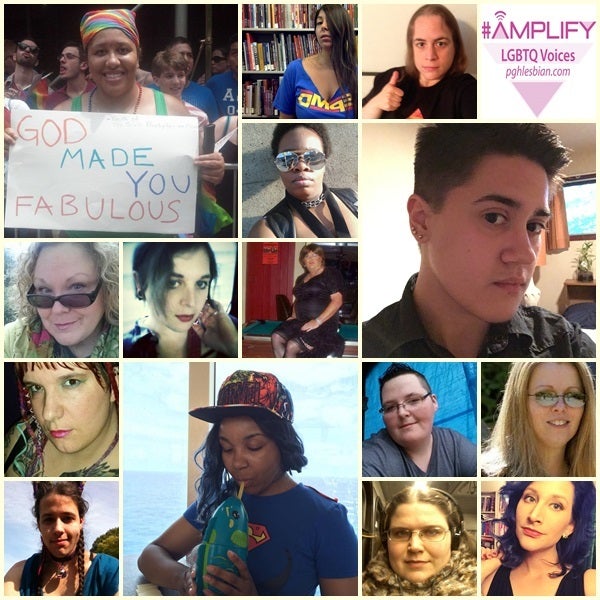 GLAAD has joined with BiNet USA, America's oldest advocacy organization for bi+ (bisexual, pansexual, fluid, queer-identified, and unlabeled) people, for our third annual Bisexual Awareness Week. #BiWeek begins on September 19, ends on September 26, and September 23rd is the 18th official "Celebrate Bisexuality Day." GLAAD and BiNet USA began #BiWeek in 2014 to draw attention to the issues faced by the bi+ community, including erasure and visibility.
Responses represent approximately 17 percent of our total responses - keep in mind that we ask an open-ended question about identity so not all responses cannot easily be categorized. That's one reason we encourage you to read as many contributions as possible. Note that I did not include individuals who identified as fluid or queer or without a label in this post.
You might notice that more than a few contributors remain anonymous for reasons most of them discuss in their response. Some are young adults, others in their sixties. They have ties to many counties - Erie, Venango, Washington, Westmoreland, Cambria and beyond. Their stories are unique and varied, but they pretty consistently identify and call out the biphobia and bi-erasure they experience in the larger LGBTQ community.
It is an important fact to realize that there is no bisexual organization in Pittsburgh. There isn't even an organization with the word bisexual in the name. There are few openly bisexual individuals in organizational leadership positions and only one openly bisexual woman serving as a commissioner in local government. There is very little dedicated programming and nothing with sustainable funding.
So, I think 27 is a pretty good response from a community that has been largely ignored in this region. I applaud each of them for helping to raise the profile of their experiences. As you read their responses, you'll find a rich array of suggestions, ideas and potential resources to challenge bi erasure and strengthen the community. As allies, it is our responsibility to listen, learn and respond.
And if you have ties to Western Pennsylvania, we'd love to include your story as we move forward. Click here to fill out the Q&A. It takes about 30 minutes of your time.
We've published nearly 170 total responses that you can find here. The project is open-ended and will continue to accept contributions from individuals who are 18+, identify as part of the LGBTQ community and have ties to at least one of the 26 counties in Western Pennsylvania. Your contribution will help to AMPLIFY all of our voices.
Calling all HuffPost superfans!
Sign up for membership to become a founding member and help shape HuffPost's next chapter