This little penguin in New Zealand will soon be waddling with some extra oomph.
A penguin named Bagpipes had his foot amputated years ago after he was found back in 2007 with a fishing line wrapped around his leg, One News reported.
Bagpipes, who's currently under the care of the International Antarctic Centre, has been waddling around on his stump. But last week he was fitted for a 3-D printed prosthetic foot -- a possible game-changer for the little guy.
The penguin got to hop around with the help of the device, which is made of plastic. While he did stumble a bit, the outlet noted that Bagpipes got himself back up. Bagpipes' final fitting will include a rubber portion to better assist him with grip.
Senior lecturer at the University of Canterbury's mechanical engineering department Don Clucas, who is behind the prosthetic, designed and printed the prosthetic all for free, One News mentioned. To create a device for the little guy, the penguin first had his other foot scanned. Then Clucas got cracking on the design and model, later printing the device. The design process took about 30 hours, according to Stuff.
Hopefully the prosthetic will make Bagpipes' life a little easier. Hackett explained to One News that the penguin, whose leg has been supported by foam beer bottle holders fitted around his foot, has experienced some trouble with infection.
"We have a lot of problems with him getting bumblefoot on his stump ... on his good foot -- it's worn completely down," Hackett explained to One News.
She also explained to Stuff that he's been adapting to his situation in ways that are problematic.
"When he gets out of the pool he is using parts of his body that he shouldn't, like his beak and flippers, so hopefully this prosthetic will help with that."
Clucas noted that a few more adjustments need to be made to the device, but all in all, the fitting went "better than expected."
Before You Go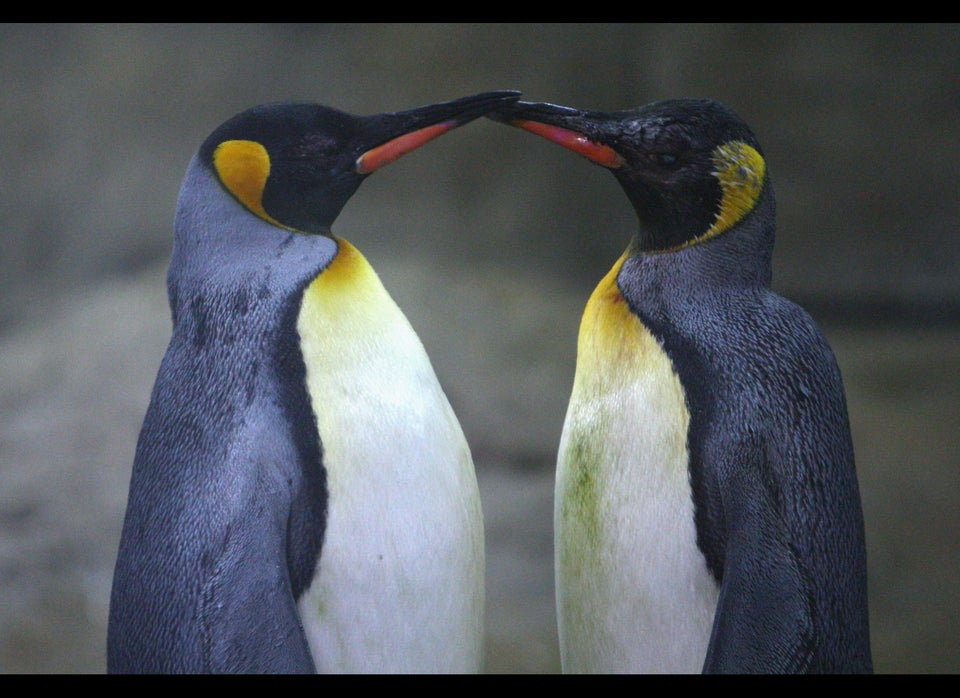 Penguins