After years of reshuffling and rebuilding, Amsterdam is coming together and 2013 is shaping up to be a big year for the completion of ambitious projects. On the day of my visit, newspapers reported that the curator of the Rijksmuseum had just been given the keys to his museum by the construction boss. Dutch art lovers are thrilled that in April of 2013, the new, much-improved Rijksmuseum will reopen.
As of September 24, 2012, the Van Gogh Museum will close. The top 75 Van Gogh masterpieces will be on display in the more central Hermitage Amsterdam museum until late April of 2013, when the Van Gogh Museum will reopen to kick off its 40th birthday celebration.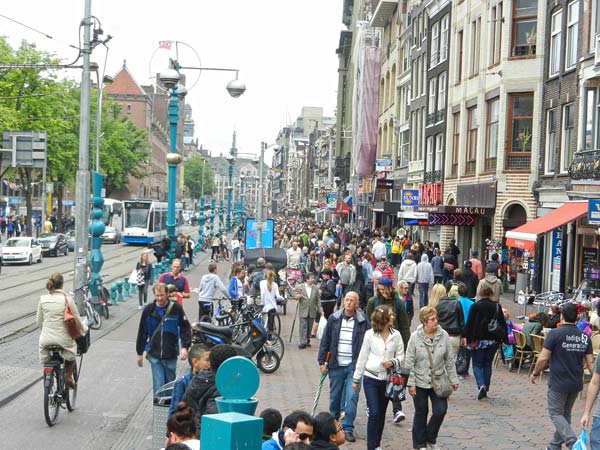 While there's lots of news for travelers in Amsterdam, one thing that's changed very little is the energy of the crowds that throb all along the city's main drag, Damrak.
About 1.5 million people tour the Van Gogh Museum annually. Many of them used to visit on hallucinogenic mushrooms, but a 2008 law now prohibits selling 'shrooms. Now the smartshops sell hallucinogenic truffles (technically not "mushrooms" because they grow underground)...and those wanting to trip out on Vincent do so on 'ruffles.
Along with the reopening of the refurbished Rijksmuseum and Van Gogh Museum, Amsterdam's many characteristic canals will get in on the 2013 action. Next year they'll be celebrating their 400th birthday, with concerts, swimming, skating, and even fashion catwalks.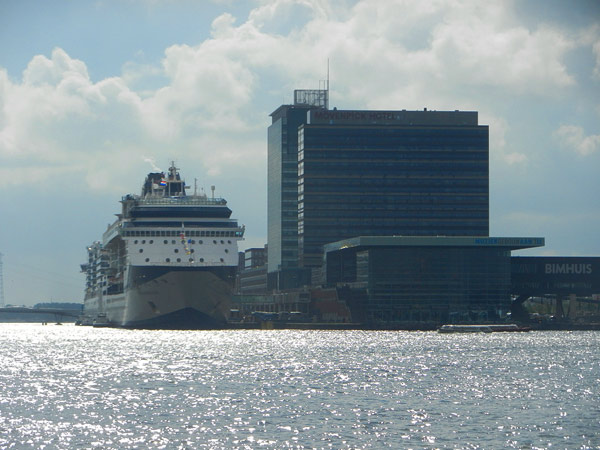 "Ports like Amsterdam and Hamburg are seeing a big spike in cruise business as throughout Europe, cruising is on the rise."
As usual, I picked up a bike for my entire stay in Amsterdam. The city is a delight on two wheels. The clerk at the bike-rental shop explained why they don't carry mountain bikes in this very flat country: "Mountain bikes in the Netherlands make no sense at all. When a dog takes a dump, we have a new mountain."
There are not many museums in Europe that are the creation of a single person, who personally guides every visitor through. Nick Padalino created "Electric Ladyland: The First Museum of Florescent Art," filling it with samples and artifacts both historic (florescent crayons used by California church groups in the 1950s) and natural (glow-in-the-dark stones scavenged from high in the Himalayas). Nick even gave himself a tattoo that is invisible until you shine a blacklight on it.
Amsterdam is more than meets the eye.