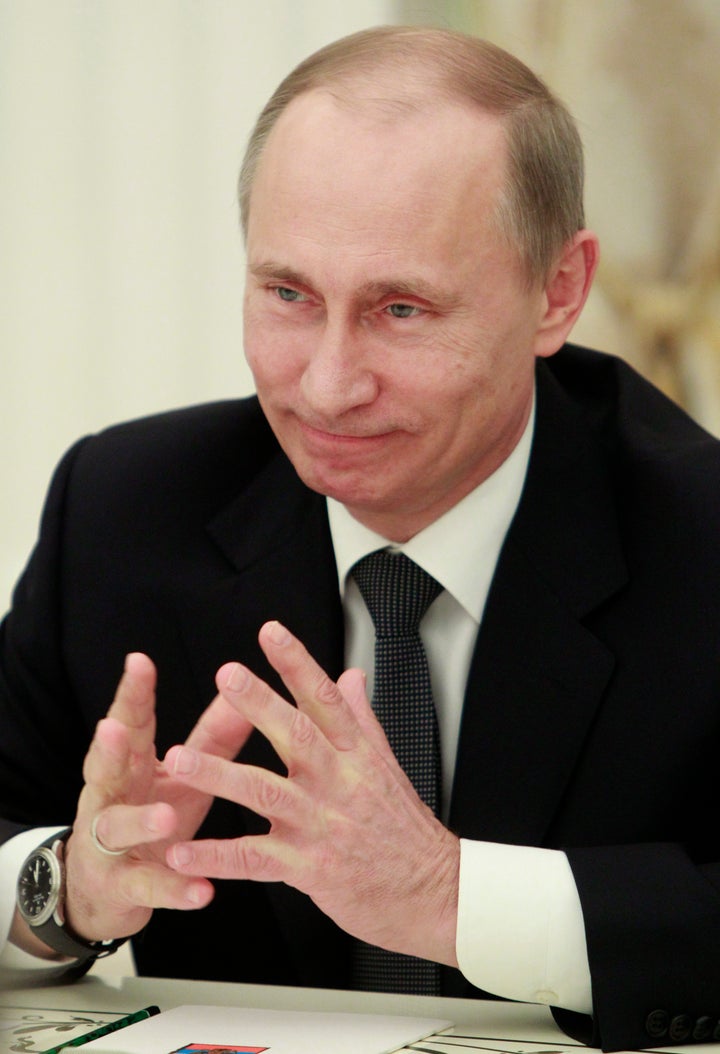 Russian President Vladimir Putin is reportedly in for a surprise when he visits Amsterdam next month.
As Pink News and Carbonated.tv are both reporting, the capital city of the Netherlands will fly the rainbow flag when Putin arrives on April 8 in protest of Russia's proposed "gay propaganda" legislation.
"The [Amsterdam] College wishes to express its concern with the rainbow flag and the seven districts will ask to do the same," a spokesperson for the city's council is quoted by Carbonated as saying. "Amsterdam is committed to an open and tolerant city where everyone can be who he is. The flag stands for diversity and gay acceptance."
Putin's visit, which marks a year of cultural exchange between Russia and the Netherlands, will include visits to the Maritime Museum and the Hermitage Museum, according to Pink News.
Lesbian, gay, bisexual and transgender (LGBT) rights have been a hot issue in Russia as of late. Shocking footage of a local LGBT rights activist being beaten by an alleged neo-Nazi made the blogosphere rounds earlier this week.
The activist, identified by Gay Star News as Artem Kalinin, was speaking out against the ban of a planned Pride parade, which had been scheduled for March 31 in Syktyvkar, at the time of the attack.
So-called "homosexual propaganda" legislation, which has already been enacted in St. Petersburg as well as a number of other Russian municipalities, is currently being pushed by the Kremlin and the Russian Orthodox Church to be enforced nationwide.
Such laws would would make it illegal nationwide to provide minors with information that is defined as "propaganda of sodomy, lesbianism, bisexuality and transgenderism," according to the Associated Press, and bring a fine of up to $16,000.
Before You Go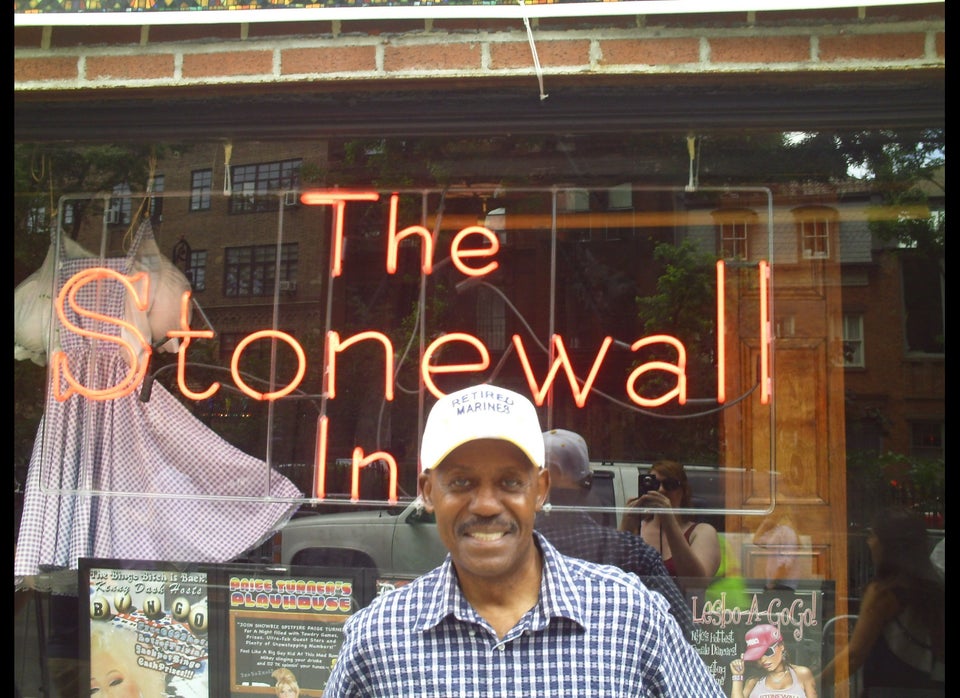 Gay Pride Around The World
Popular in the Community