The National Transportation and Safety Board revealed Thursday that the Amtrak train that derailed in Philadelphia Tuesday night was accelerating seconds before it entered a sharp turn and crashed. Eight passengers have been confirmed dead, and more than 200 were injured.
Robert Sumwalt of the NTSB said his team was building a timeline of what happened leading up to the crash based on video footage that cut out seconds before the crash. At 43 seconds before the end of the video, the train's speed exceeded 80 miles per hour, Sumwalt said. Thirty-one seconds before the end, the train was going over 90 miles per hour, and 16 seconds before the crash, the train was going over 100 miles per hour.
The NTSB also said the train's engineer, Bradon Bostian, applied emergency brakes seconds before the crash.
While braking technology known as Positive Train Control is designed to prevent derailments due to overspeeding, Amtrak trains along the Northeast coordinator are not equipped with them. "I can confidently say PTC would have prevented this accident," Sumwalt said. Automatic speed-control features were supposed to be installed in the trains in the coming months.
What is still unknown is why the train was speeding in the first place. Was it manually caused by the engineer, who is expected to note speed restrictions on the route, or was another factor at play?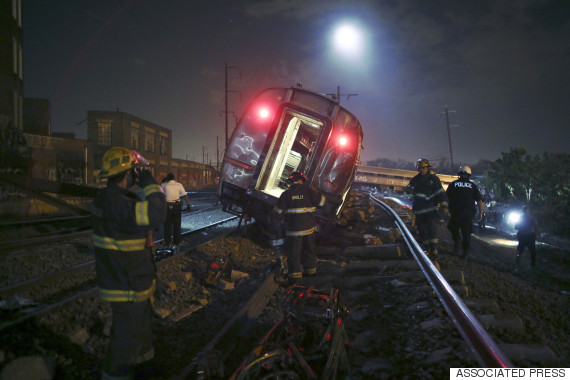 Bostian has agreed to be interviewed by the NTSB, but said he can't recall what happened the moments before the crash.
"He remembers driving the train," attorney Robert Goggin said. "He remembers going to that area generally, [but] has absolutely no recollection of the incident or anything unusual. He recalls -- the next thing he recalls is being thrown around, coming to, finding his bag, getting his cell phone and dialing 911."
The NTSB will interview the engineer and passengers to get a more complete picture of what happened. Additionally, they will examine inspection records for the train and speak with the train's manager and dispatcher.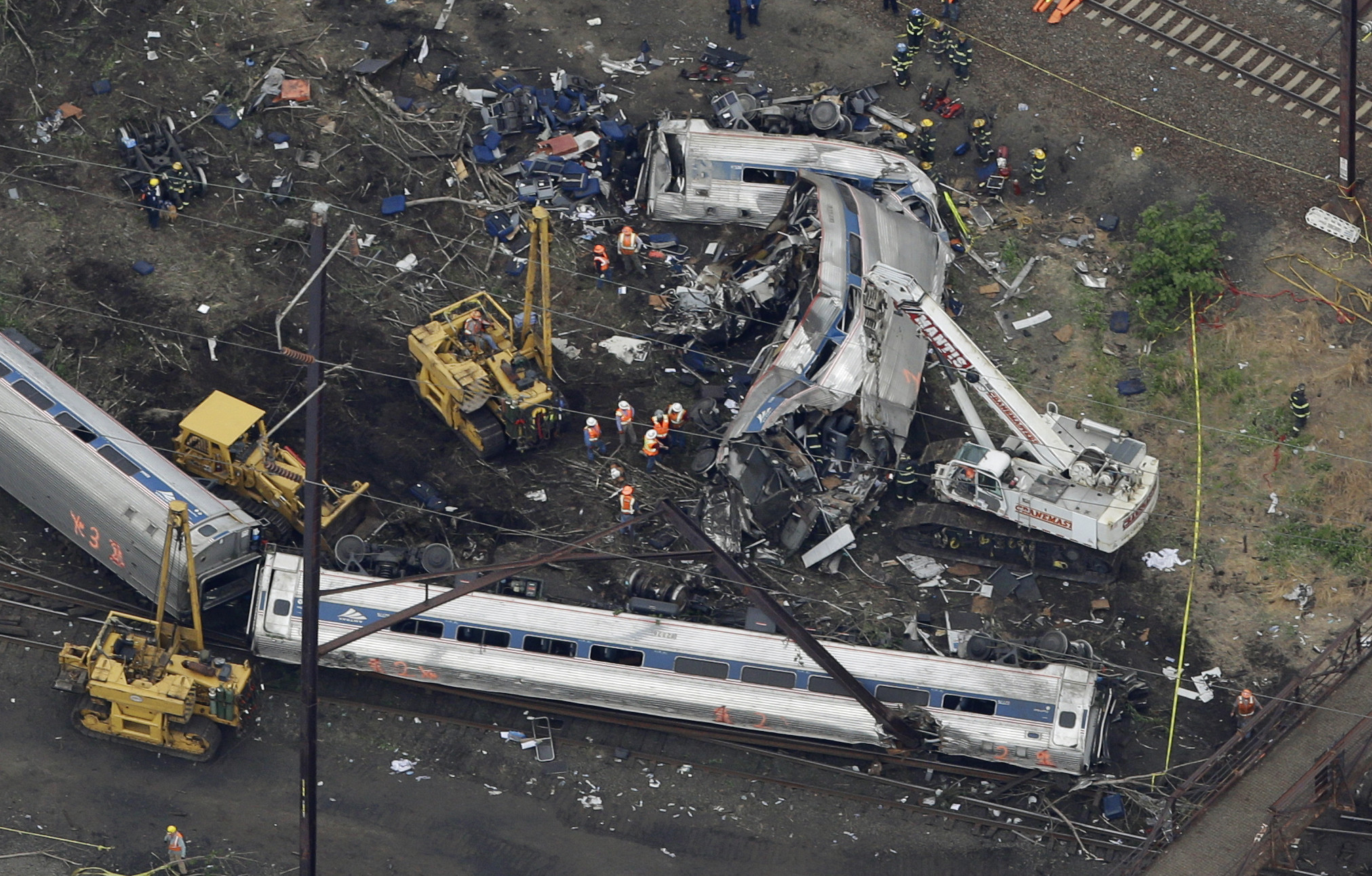 Philadelphia Police Chief Inspector Joseph Sullivan also announced his agency is working with the city's district attorney, Seth Williams, in a separate "ongoing active criminal investigation."
Amtrak employee Bruce Phillips was "violently hurled" inside the railcar, and his body was struck several times before he slammed onto the floor, according to the lawsuit. Philips remains hospitalized.
In a statement released Thursday, Amtrak President and CEO Joe Boardman said, "Amtrak takes full responsibility and deeply apologizes for our role in this tragic event."
The eight victims have all been identified, and include a U.S. Naval Academy midshipman, a software architect for the Associated Press, a Wells Fargo executive and a young CEO of a small tech company, CNN reports.
Related
Before You Go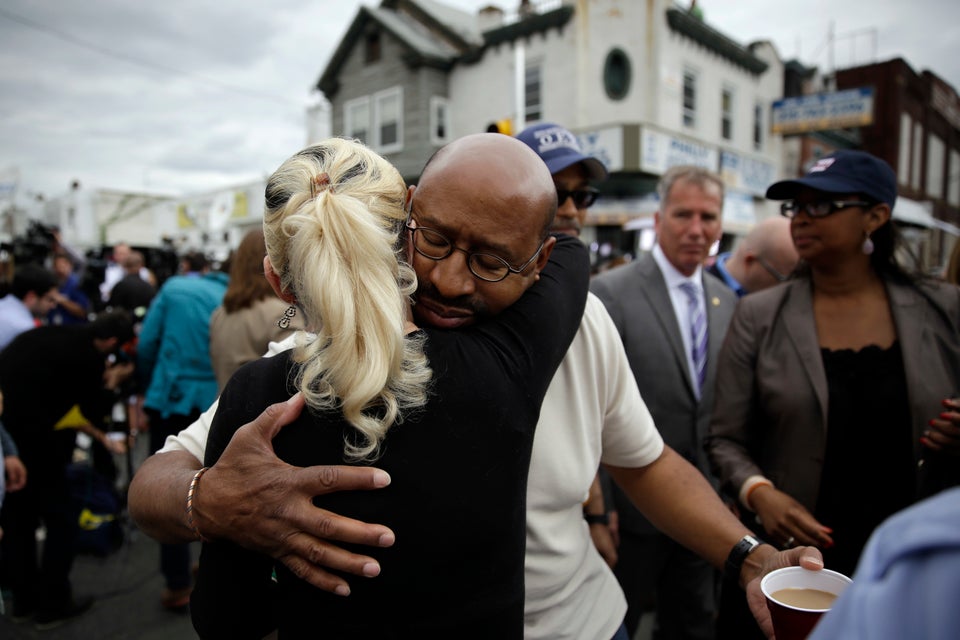 Amtrak Train Crash In Philadelphia
Popular in the Community