Getting stuck in an elevator can be scary. Really scary.
But you should take some comfort in knowing that if it happens in an elevator affiliated with Amtrak, they'll have your back, even seven months later.
Conservative political commentator Amanda Carpenter tweeted in February that she was stuck in an "Amtrak elevator" at Baltimore-Washington International Airport.
Seven months later, on Sept. 7, Amtrak inquired about Carpenter's status.
"Are you still in the elevator?" some concerned employee asked via Amtrak's Twitter account. Thankfully, she was not.
But it turns out the company had actually responded to her message minutes after she tweeted it back in February, indicating airport agents were aware she was stuck and were working to set her free:
Amtrak indicated this week's error came about because someone had recently retweeted Carpenter's February message. The company copped to its mistake, admitting it was "not our finest hour," and offered Carpenter an Acela ride free of charge.
It's unclear which specific retweet brought Carpenter's plea for help to Amtrak's attention a second time. But her tweet was in the public eye on Wednesday after the Daily Dot included it in a deep dive about anti-Trump conservatives getting constantly trapped inside elevators.
CORRECTION: This article has been updated to reflect the fact that Amtrak responded immediately to Carpenter's initial tweet in February.
Related
Before You Go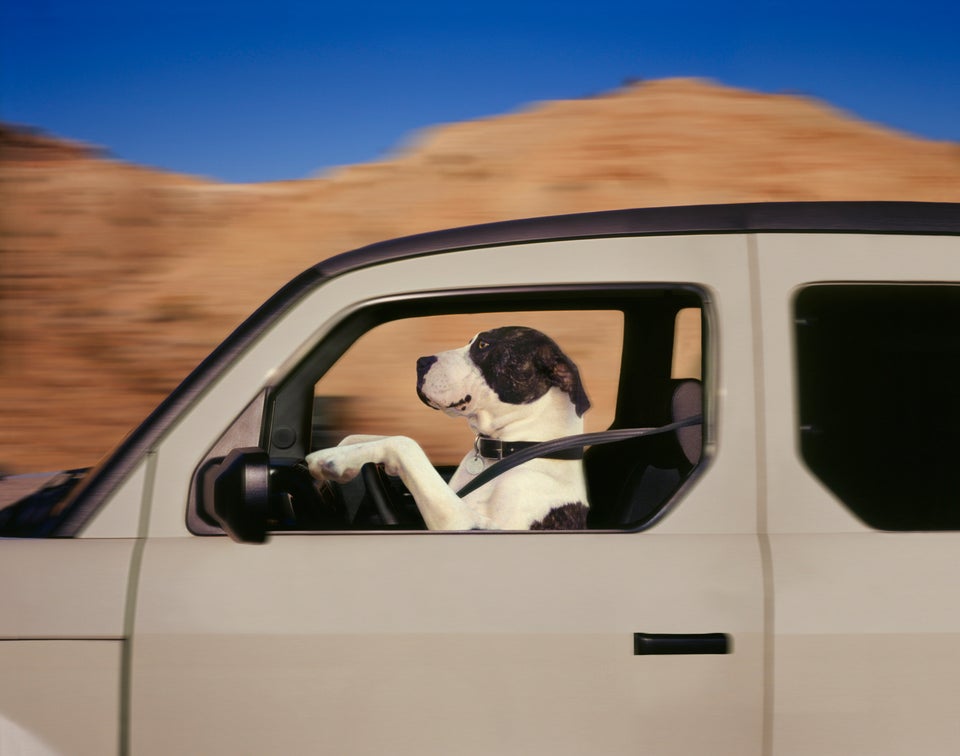 Stock Photos Of Dogs Driving
Popular in the Community