Somewhere around Minot, North Dakota, we learned about the derailment. It was the morning after I had boarded Amtrak's Empire Builder, a 2200 mile, Chicago-to-Seattle route that traverses northern Minnesota, North Dakota and northern Montana just below the Canadian border before it enters East Glacier National Park en route to its Pacific Coast destination.
Faces were somber in the observation room, and cellphone data was in full force, because the Empire Builder does not offer WiFi. Riders relayed what they had learned, and it wasn't good.
I had recently changed my travel plans, which were originally going to fall over the previous week. I well could have been on that train; I am still set to be on the Cascades route tomorrow evening. My trip will include seeing three National Parks, which I felt was important to do in our current political climate, as well as visiting with cousins in Milwaukee, my boyfriend's father in Minnesota, friends in Seattle and finally, meeting up in Las Vegas with my cousin Paul Aizley, a former state rep ("Assemblyman" in Nevada) who is now seeking the Nevada Senate 20 seat in Las Vegas, before flying home next weekend.
Needless to say, my online feeds were soon pinging from anxious friends, relatives and especially, my Jewish mother.
Reports of excessive speed and failure to take adequate safety precautions have dominated the news. But Mary Hooper, Coach Attendant on the Empire Builder, said she didn't believe it was any fault of the crew.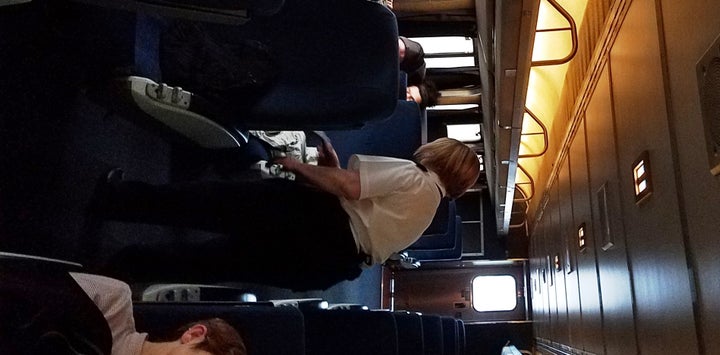 Hooper, who has been omnipresent during my trip from Winona, Minn. to Seattle, said she is also called "Super Hooper," and was also referred to as "The Iron Maiden" for a while because she's generally cool, calm and collected. "I listen to people without jumping to conclusions," she explained.
Hooper rejected the allegation of mechanical failure or accidental operation. "I know the crew who were on that train," she said. "They are all expert professionals and would never do anything like that," she added as she expressed great sadness for the victims, but also gratitude that her colleagues were all fine and would be with their families for the holidays.
Hooper recalled a train accident a few years ago that, in the end, was caused by activists who had poured concrete on the tracks to stop an oil delivery, and other such attempts to sabotage trains in the region.
It is refreshing to speak to someone in the know who not only possesses great knowledge of the intricacies of rail travel, but also an abiding loyalty to her cohorts.
Nonetheless, it is difficult to ignore news reports that are attributing the disaster to excessive speed, whether or not an obstructive object was on the tracks as well.
Yet Hooper still urged patience. "People want something to blame, but the facts just have not yet come out," she said, grabbing her carpet sweeper and continuing down the aisle.
Today in Seattle, as I prepare to depart via Amtrak for Sacramento, I admit to being a tad nervous. Yet at the same time, the memory of such a dedicated and hard-working employee does not leave me either. While we await the final determination regarding this terrible tragedy, there is no question that Amtrak agents such as Ms. Hooper well represent an organization constantly under duress, far more so this week.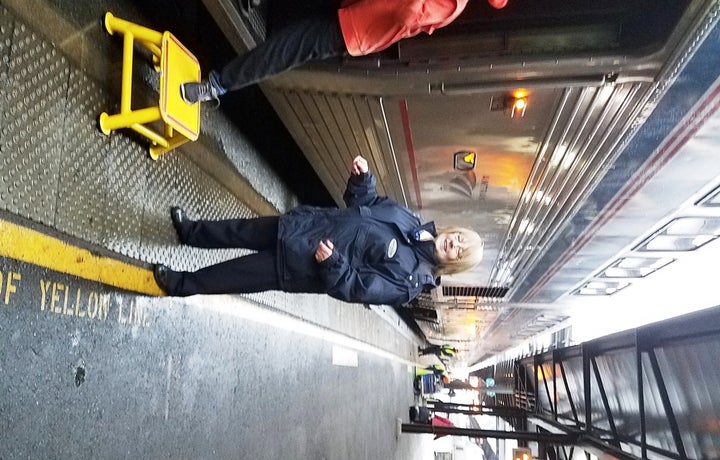 Susie Davidson tweets at @SusieDavidsonMA.