 Last week, as congressional leaders announced a plan to reauthorize funding for railroads across America, a new Brookings Institution study showed that the number of travelers taking advantage of Amtrak's services has grown rapidly over the last 15 years. According to the report, Amtrak went from carrying 20.1 million riders in 1997 to schlepping 31.2 million in 2012.
The report makes a compelling argument for those championing the continuation of the government subsidies that have allowed Amtrak to prosper and grow. Though John Mica, chairman of the House Transportation Committee, has repeatedly referred to Amtrak as a "Soviet-style railroad" and advocated selling off the railroad company's profitable Northeast Corridor to a private company, the new data shows Americans are coming back to the rails, especially along key routes.
While Amtrak is showing growth across the U.S., the number of riders along certain routes has, quite simply, exploded. Though many of these routes likely service commuters, they mostly connect prominent but not major cities to outlying areas. As such, the success of these routes should be of particular interest to the common traveler, who will be able to explore more parts of the country without turning to rental cars as services expand.
Citing examples indicative of the potential benefits of rail network growth, the Brookings report describes how the Downeaster service running from Boston to Portland, Maine has, "Drawn thousands of additional travelers to Maine each year, increasing spending tourism, and the potential for future development."
There is no debate over whether or not a healthy Amtrak would be better for travelers, but it remains to be seen if the service is actually becoming sustainable or just losing money more efficiently. As that becomes more clear over the next few years, here are the regions where rail traffic is going up. These are not routes; they are areas where train travel -- and it should be noted some of that travel takes place on commuter rails -- is becoming increasingly popular.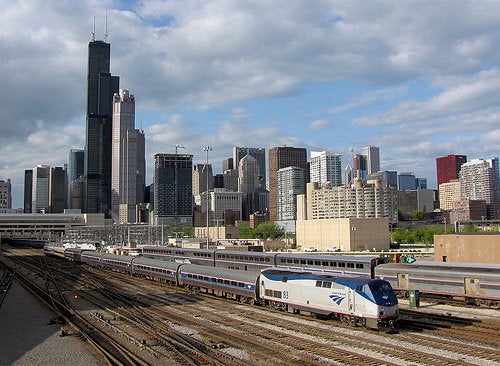 America's Fastest Growing Railroad Hubs