Police have confirmed a seventh death in the investigation of an overturned Amtrak train in Philadelphia.
Emergency response crews were sifting through the mangled wreckage of the train Wednesday morning, as officials attempt to account for missing passengers and determine what caused the deadly accident.
"You have a lot of questions, we have a lot of questions," Robert Sumwalt of the National Transportation Safety Board said during a press conference at the crash scene.
Amtrak Northeast Regional Train 188 derailed near a curve in the tracks at about 9:30 p.m. Tuesday, in the Port Richmond neighborhood of Philadelphia. As of Wednesday morning, seven passengers had been declared dead and eight remained in critical condition at Temple University Hospital. At least 200 others were treated for injuries.
Sumwalt, Philadelphia Mayor Michael Nutter and other officials said the investigation into the cause of the fatal train crash remains ongoing. Nutter added that officials are attempting to account for all passengers who were on the train, and that there is "no active count" of how many people are missing.
On Wednesday afternoon, anNTSB preliminary investigation suggested that the train was traveling faster than 100 mph -- more than twice the legal limit on the stretch of track where it derailed.
PHOTOS: CLICK HERE for images from the crash scene.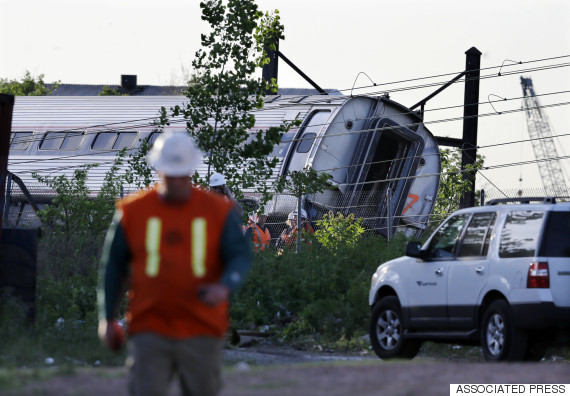 Emergency crews respond to the train crash.
"We will not cease our efforts until we are absolutely sure that we have gone through every vehicle," Nutter said at an afternoon press briefing. "The search process is vigorous and active."
The names of two of the seven victims confirmed dead have been released. They are Jim Gaines, a 48-year-old father of two and software architect for the Associated Press, and Justin Zemser, a 21-year-old U.S. Naval Academy midshipman.
Authorities also said that responders recovered the train's black box from the crash site. The recordings from that device were sent to Amtrak offices in Delaware for analysis.
In the coming days, officials will investigate several possible factors in the derailment, including the track, train signals, train mechanics and operation, as well as human performance, Sumwalt said.
Large cranes arrived on the scene Wednesday morning to help lift and remove the overturned train cars, according to NBC Philadelphia.
Amtrak has temporarily suspended service between New York and Philadelphia.
For the Amtrak hotline for family and friends of passengers on the train, call 1-800-523-9101.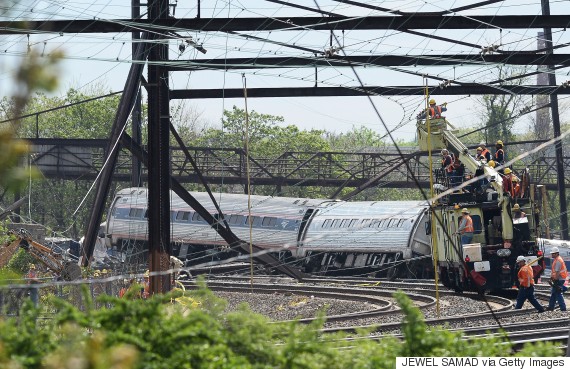 Crews work to clean up the Amtrak train crash.
Related
Before You Go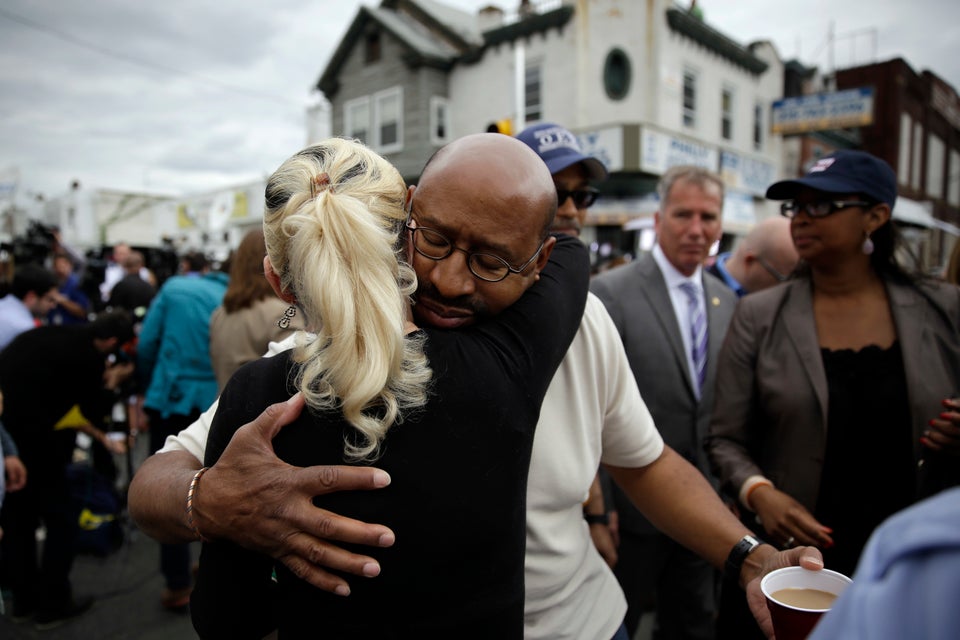 Amtrak Train Crash In Philadelphia
Popular in the Community