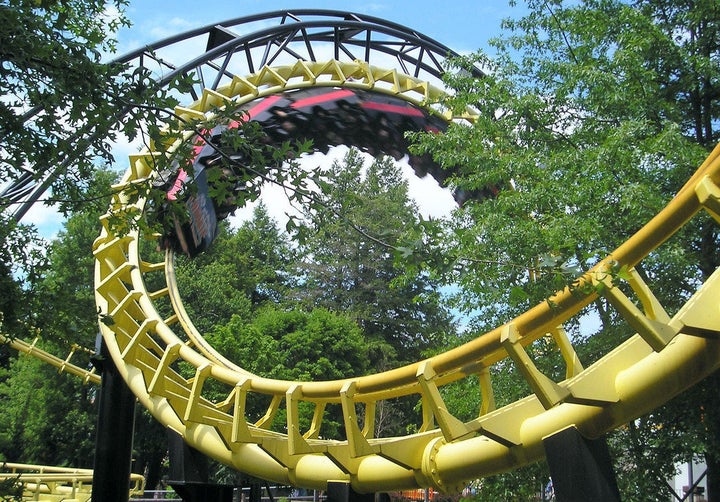 offers great fun for the family just 40 miles from Boston. The park has both classic amusement park rides as well as newer concepts in thrills. Its lakeside location, green landscaping and variety of entertainment makes for a great break from the city. The newest
, Untamed, couples the excitement of a roller coaster with the wild outdoors.
The park has a classic wooden roller coaster called
. The ride is full of lifts and drops that will keep riders guessing.
During summer months, Canobie Lake Park has a live show series called Summer of SuperStars, featuring impersonators paying tribute to Michael Jackson, Elvis Presley and Tim McGraw. There are also water rides, arcade and carnival-style games, and plenty of shopping.
With 20 diverse food spots, there is something for everyone in the group. Classic park food like hot dogs, popcorn and funnel cakes are available as well fried clams, barbecue and pasta.
Accidents at Canobie Lake Park are infrequent, but in July 2001, two of the Yankee Cannonball trains collided and five people suffered minor injuries, according to
.
Six Flags New England's roller coaster
was voted the
by Amusement Today in 2003, and again consecutively from 2006 to 2009. The ride travels twenty stories above the ground and launches riders into a 221-foot drop. This thrill also includes two fog tunnels plus twists and turns through buildings and structures.
Typical of the Six Flags franchise, this park has plenty of entertainment options for the entire family. In Looney Tunes Movie Town,
will enjoy Foghorn Leghorn's Tinsel Town Train and the
will have fun rafting on the Swiss Family Toboggan in Hurricane Harbor. The park also offers
,
and plenty of shopping options.
The park has an assortment of more than 20 restaurants, food kiosks and bars. Fare includes everything from pizza, sandwiches, fajitas and burgers to funnel cake, cotton candy and ice cream.
According to
, a man fell out of the Superman Ride of Steel roller coaster in 2004 and eventually died.