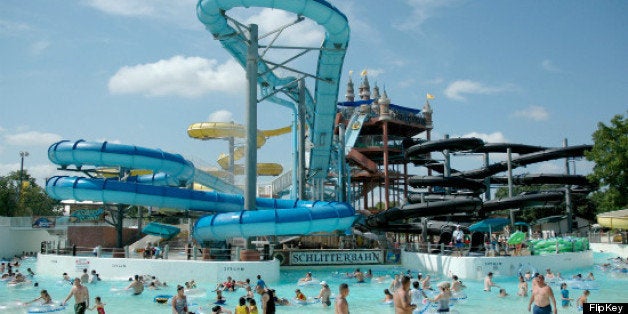 Time to say goodbye to sweating out long lines in the hot summer sun at theme parks and waterparks across the country. VIP ticket options are becoming increasingly common at the most popular parks, and the high price tag guarantees A-list treatment. VIP perks include cruising up to the front of the lines, touring behind-the-scenes areas, and enjoying unlimited food and drinks.
In a study recently cited by NBC News, Dennis Spiegel, president of International Theme Park Services Inc. in Cincinnati, found that special passes provide huge value to the parks:
The money parks make from VIP tours is small, but growing... VIP visitors are moving twice as fast through the parks with front-of-line access and... about 70% wouldn't come back without it.
In other words, once you go VIP, you never want to go back to waiting in line with ordinary ticket holders. Tourists are willing to pay whatever it takes to avoid standing in the long lines for over half their time at the parks. Sarah Sekula recently described her experience as a VIP at Universal Studios in a USA Today Special:
It wasn't magic. But it sure felt enchanted. It's all thanks to the VIP tour I booked a few days in advance, which guaranteed me a five-hour walking excursion alongside an expert guide, the ability to bypass lines on eight attractions, valet parking and behind-the-scenes glances.
In an effort to help vacationers discover their inner VIPs, we have compiled a list of the best amusement parks across the country and the exclusive services they offer to anyone who wants to take their park experience to the next level.
Photo of Sandusky courtesy of TripAdvisor
Cedar Point, in Sandusky, Ohio, has been voted the "Best Amusement Park in the World" for 15 years straight. This summer, Cedar Point will unveil its 16th roller coaster, "GateKeeper," which will be the longest wing roller coaster with the longest drop in the world. Cedar Point's VIP options include Fast Lane passes ranging from $55 to $70, meal deals from $8 to $16, and combo tickets from $46 to $83. These special privileges are added on to the standard $45 admission ticket.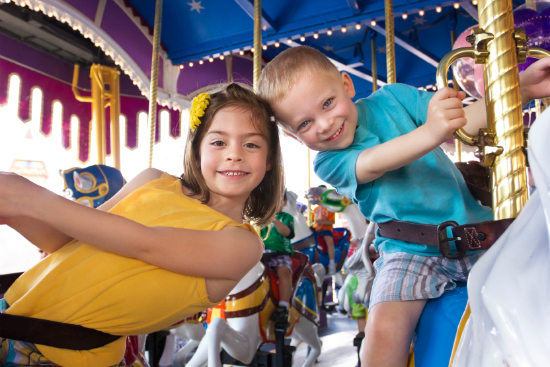 Disneyland is the only theme park built under the direct supervision of Walt Disney himself. Each year, over 16 million guests come to visit the happiest place on earth. Park goers can shop, dine, tour the park, meet Disney characters, and even celebrate their birthdays at the park. Disneyland's VIP options include early admission ranging from $209 to $265; Park Hopper passes, between Disneyland Park and Disney California Adventure Park, from $131 to $300; various tours for behind-the-scenes action from $49 to $295; and an exclusive annual Passport option that lets you enjoy the magic any time of year, costing between $499 and $699 depending on which options you choose.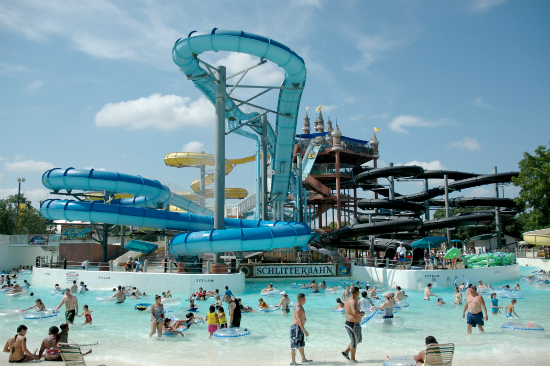 There are four Schlitterbahn waterparks in Texas and Kansas, but the original New Braunfels location has been deemed the #1 waterpark in the world for 15 years. The park is comprised of three smaller parks, including the West Side, which gets most of its water from the Comal River. The water is pumped in and recycled without the use of any chemicals, making the experience clean and environmentally friendly. The park's VIP options include early admission for an extra $18, access to private cabanas from $100 to $225, and water bottle refills/swim shoes/beach towels with the purchase of specific tickets from $48 to $93.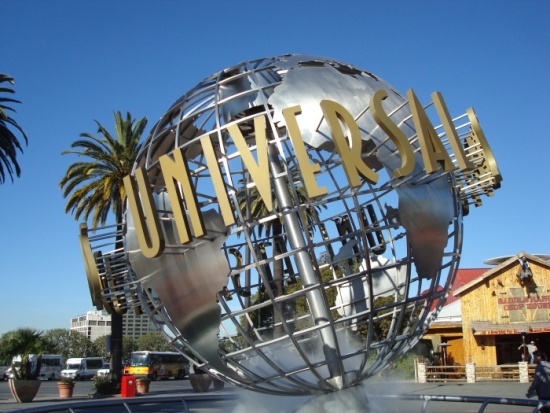 Universal Studios is a functioning film and TV production facility with the added attraction of a theme park. The concept of the park is to make participants feel like they are in the movies: rides, dining, attractions, and shopping are all based on popular films, television series, and music productions. Universal Studios' VIP packages range in price from $230 to $4,250, depending on group size, the number of parks you plan to visit, and the number of days you plan to spend in the park. The celebrity treatment includes being escorted around the park by a tour guide, gaining backstage access, enjoying valet parking, receiving discounts on food and merchandise, and - of course - skipping right to the front of the lines.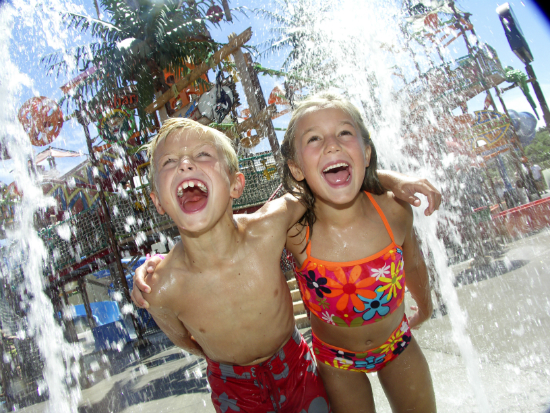 The Wisconsin Dells is the premier destination for indoor water parks in the United States. With over 20 indoor facilities currently open year-round, there are plenty of options in the Dells for vacationers who love waterslides, wave pools, and surfing. The area is also home to the largest outdoor waterpark in the country: Noah's Ark Family Park stretches out over 70 acres. The enormous park has numerous waterslides, two giant wave pools, two endless rivers, four water play areas, bumper boats, and a mammoth "4-D Dive-in" Movie Theater. For Wisconsin Dells waterpark fans looking for VIP perks at multiple parks, an area coupon book is available for purchase for $20 and includes deals on boat rides, restaurants, golf courses, and attractions in the area as well as buy-one, get-one drink cards and access to cabanas.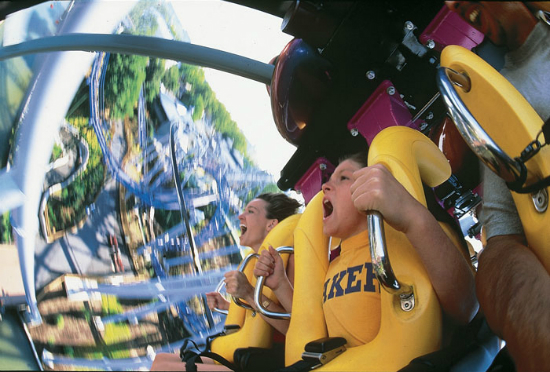 Hersheypark is a family theme park that has 11 roller coasters, over 65 rides and attractions, and nine water features. The "Storm Runner" is a one-of-a-kind roller coaster that launches thrill-seekers from 0 to 72 mph in just two seconds. The Chocolate World section of the park is dedicated to the chocolate that made it all possible: from the Great American Chocolate Tour to Create your Own Candy Bar, this area is full of sweet attractions. HersheyPark VIP options include a Fast Track pass, which lets you skip to the front of lines, ranging from $25 to $50; options to rent cabanas from $250 to $275; and a combination of six hours of personalized concierge service, early access to the park, and complimentary shuttle service around the park that ranges from $204 to $245.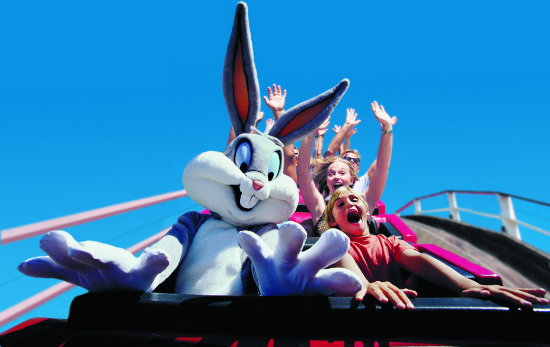 Six Flags Great America is located halfway between Chicago and Milwaukee. The park has 19 roller coasters, three children's play areas, and a 16-acre water park in addition to endless options for entertainment, events, and dining. The park is also situated next door to Hurricane Harbor Waterpark, so you can cool off on hot days. VIP options at Six Flags Great America range from $225 to $400 and include access to a tour guide, no waiting for parking, reserved show seating, character meet and greet sessions, surfing lessons, unlimited games, cabana access, and free or discounted food options.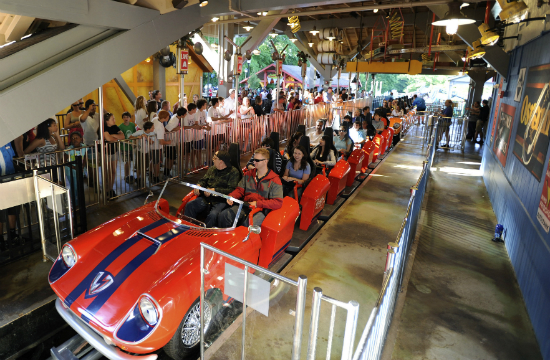 Originally created to house the Anheuser-Busch Clydesdale horses, Busch Gardens features over 100 acres of rides and entertainment. This year they have incorporated a food festival into their lineup of events for the first time ever. The park's newest roller coaster, "Verbolten," is a multi-launch indoor/outdoor roller coaster that features an 88-foot plunge toward the park's Rhine River. Busch Gardens' wide range of extra VIP options include wine tastings for $15, dining with characters from $17 to $25, Quick Queue to the front of lines from $20 to $50, behind-the-scenes tours from $15 to $85, and various animal tours from $22 to $55.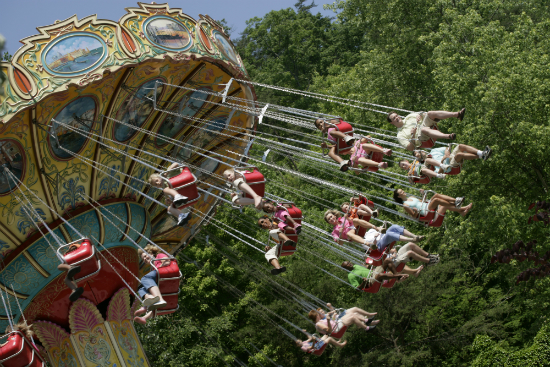 Over 2.5 million adventurers come to Dollywood each year for the endless number of rides and entertainment options on hand. The theme park side of Dollywood is split into 10 different areas to either showcase the history of Tennessee or explore Dolly Parton's life. Dollywood's Splash Country is a waterpark attached to the main park. The VIP options for Splash Country include the $180 to $195 option to rent a retreat which is a cabana with a television, fan, dining table, lounge chairs, storage, and food delivery services-or for $40 to $55, you can rent a simple cabana. Inside the amusement park, VIP options include a zipline experience for $49 or $69, the Wild Eagle All-Access Tour for $150, and robots that will wait in line for you for $20 per person.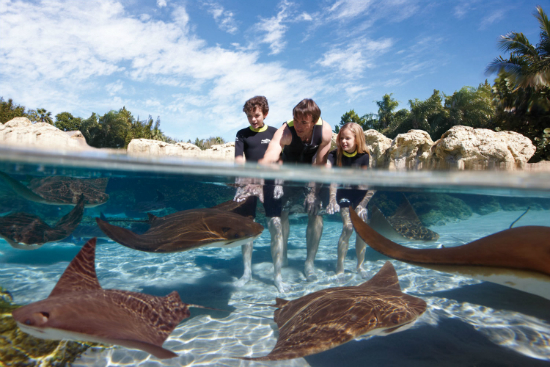 Discovery Cove is a very unique waterpark because the number of guests is limited every day in order to eliminate the crowds and waiting that everyone hates. In other words, it's a VIP experience for everyone. Admission into the park includes swimming with dolphins, snorkeling in The Grand Reef, hand feeding exotic birds, relaxing on beaches, unlimited food and drinks, and even admission to SeaWorld. Enhanced visits start at about $129 and range in offerings from private photo sessions with the dolphins, behind-the-scenes tours, and shadowing trainers for the day.