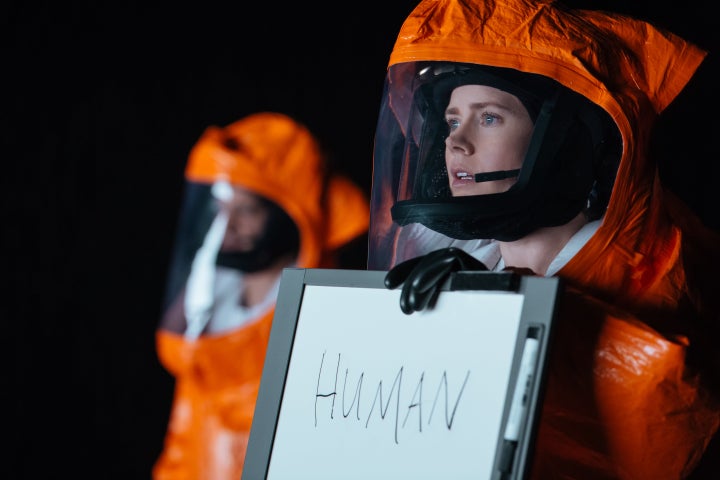 I don't want to make you jealous, but on Friday, I spent four precious hours in the company of Amy Adams.
Adams stars in two movies at the ongoing Toronto Film Festival: the cathartic sci-fi feast "Arrival" and the marriage noir "Nocturnal Animals." The movies will open theatrically within a week of each other in November, signaling another potential Oscar bid for the five-time nominee. Forget awards for now. In "Arrival" and "Nocturnal Animals," we get two of Adams' most alluring performances.
It's hard to encapsulate the career Adams has fashioned since her 1999 film debut as a perky, nasal-voiced pageant princess in "Drop Dead Gorgeous." She flits between naive optimists ("Junebug," "Enchanted," "Doubt," "Big Eyes") and dangerous powerhouses ("The Fighter," "The Master," "American Hustle"). But in "Arrival" and "Nocturnal Animals," she presents a different kind of vulnerability. Her characters are weathered and adrift, lacking the resiliency inherent in most of her previous roles. "You both have the same sadness in your eyes, you and your mother," her ex-husband (Jake Gyllenhaal) says in a "Nocturnal Animals" flashback. To watch Adams live inside these characters, especially within the span of the same day, is to watch one of our finest actresses hit a career apex. Adams' sad eyes confirm everything we know about her as a performer, and yet nothing at all.
"Arrival" is the more demonstrative of the two, a true character study dressed up in sci-fi prestige. Based on a short story by Ted Chiang and scripted by horror writer Eric Heisserer, "Arrival" marks "Prisoners" and "Sicario" director Denis Villeneuve's best film yet. Mysterious extraterrestrial pods ― imagine a contoured version of the monolith from "2001: A Space Odyssey" ― appear one day across the globe. Adams plays Dr. Louise Banks, a skilled linguist recruited to figure out how the hell to communicate with the aliens inside.
"Arrival" opens with a gentle montage revealing that Louise's daughter has died, meaning her eyes seem just as sad and remote as they do in "Nocturnal Animals." But this is far more than a dead-child weeper. It is a movie about grief and the passage of time and the way our communication ― with ourselves, with others across the globe, with creatures we don't understand ― affects those things. That's all I can tell you about the plot, which is quiet and twisty and best experienced without any further information. Adams carries the story's heft. The recent chapters of Louise's life flash before our eyes, agony and ecstasy merging as she comes to understands their turbulence.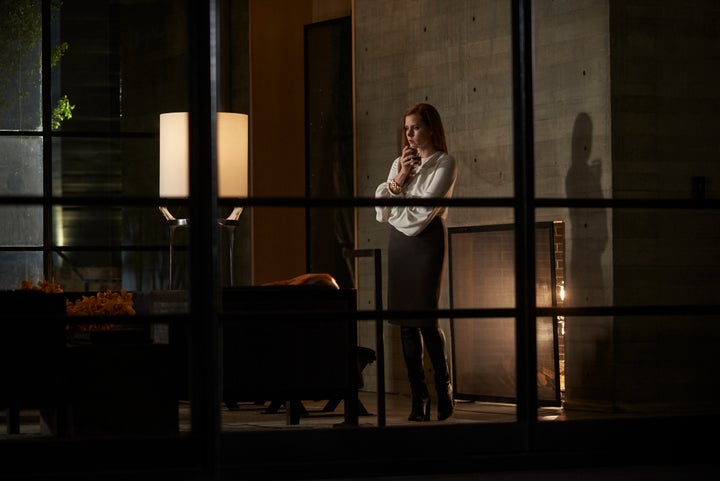 A similar whirlwind happens in "Nocturnal Animals," an even more restrained performance in a movie that requires time to process. It's a thriller of sorts, written and directed by fashion wunderkind Tom Ford, who made his cinematic debut with 2009's moving "A Single Man." Based on Austin Wright's novel Tony and Susan, "Animals" stars Adams and Gyllenhaal as ex-spouses whose lives haven't always prospered in the years since their divorce. Susan is a Los Angeles art-gallery owner disillusioned by her glossy surroundings and the evasive businessman to whom she is now married (Armie Hammer). Tony is a beleaguered writer who sends Susan the manuscript for his new novel, a Texas spine-chiller that may or may not be a revenge omen hurled into her consciousness. As Susan reads it, always late at night in her spacious glass house, she imagines Tony and a doppelgänger (Isla Fisher, in a clever ruse, given the actresses' frequent comparisons) in the story.
Just like Louise in "Arrival," Susan's past, present and future merge in a cataclysmic collision."Do you ever feel as if your entire life has turned into something you never intended," Susan asks, and again Adams' sad eyes offer poignant vulnerability. This character is strained to such a degree that you wonder if she'll ever live down her demons. Adams telegraphs a certain hollowness without ever succumbing to melodrama. Neither optimistic nor dangerous, she is just there, floating by.
Will either of these performances translate to Oscar gold? With "Arrival," it's possible. The movie isn't blockbuster-y enough to become a runaway hit, which, in my book, is precisely why you should prioritize it. Adams is astute in the role, always avoiding showiness. "Nocturnal Animals" is probably too much of a digressive art-house ensemble to hit voters' soft spots. But both are notable installments in the Amy Adams oeuvre, showcasing exactly what we expect from her and everything we've never seen. In contemporary Hollywood, that is a feat.
"Arrival" opens in theaters on Nov. 11. "Nocturnal Animals" opens in theaters on Nov. 18.
Before You Go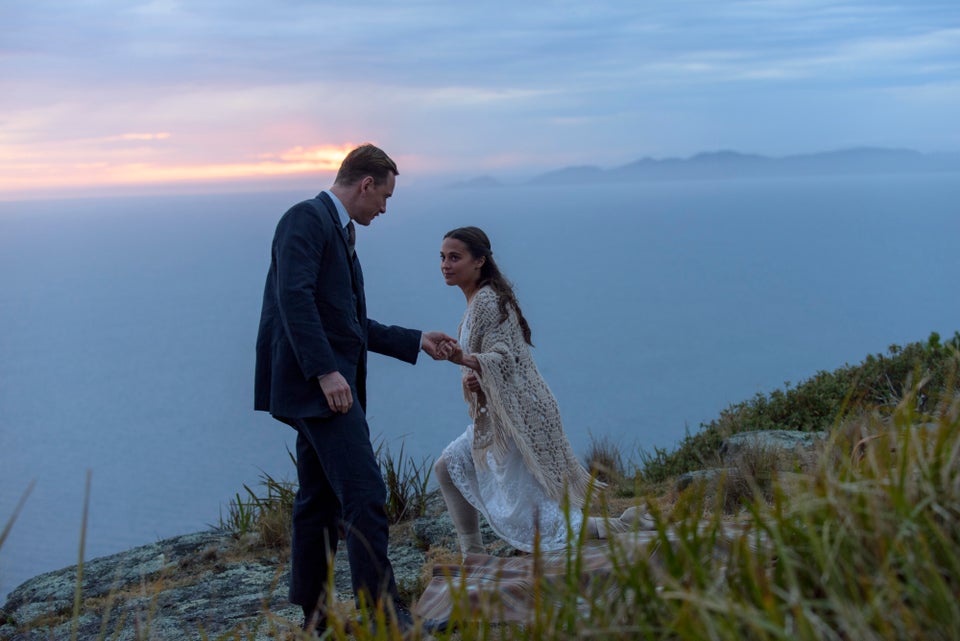 Fall/Winter Movie Preview 2016
Popular in the Community