Amy Adams harbors a special ambition as a parent: to become a "dance mom."
While appearing on "Late Night with Seth Meyers" on Tuesday, the actress spoke about her 8-year-old daughter, Aviana, who takes dance classes.
"I was a dancer, so I sort of talked her into taking ballet," Adams explained. "I want to be a dance mom so bad. I would love it."
Aviana, however, doesn't like performing, so they made a deal that if she took dance lessons, she wouldn't have to do recitals or "The Nutcracker."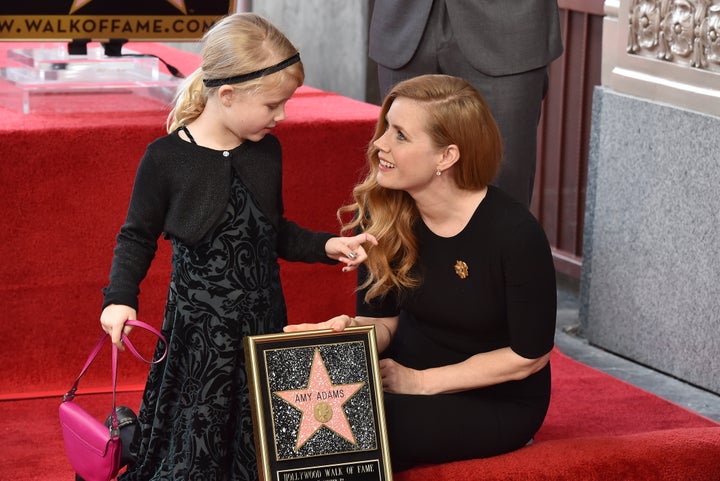 Still, Adams can envision her life as a dance mom, perhaps of the kind formerly seen on Lifetime. "It would be really fun to be the mom fighting to the front with my camera, brushing her hair really tight," she said.
"She's very good at everything, but she just doesn't want to be looked at. Silly girl!" the mom joked of her daughter. "No, I'm kidding. She's awesome."
Maybe someday Aviana will get over her dislike of performing, so that Adams can revive "Dance Moms." We'd definitely tune in to see that!
Popular in the Community