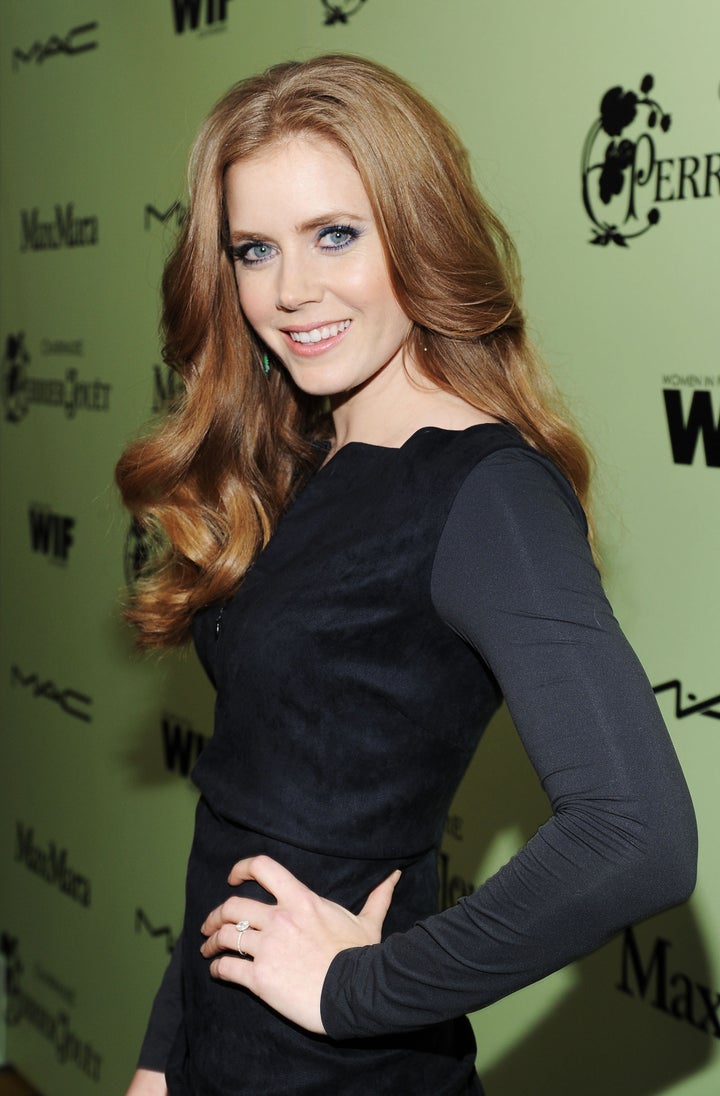 The Daily Planet has its ace reporter, and Clark Kent has his love interest. Amy Adams has been cast as Lois Lane in Zack Snyder's upcoming "Superman" reboot.
"There was a big, giant search for Lois," Snyder told the paper. "For us it was a big thing and obviously a really important role. We did a lot of auditioning but we had this meeting with Amy Adams and after that I just felt she was perfect for it."
Adams is certainly in demand in Hollywood; she's coming off her third Oscar nomination, for her role in "The Fighter," opposite Mark Wahlberg, and is headlining "The Muppets" movie later in 2011. She's also in talks to join the star-studded film adaptation of the musical "Rock of Ages," which already features Tom Cruise and Alec Baldwin, among others.
While he wouldn't comment on the plot over the weekend, Snyder did imply that Lane would be important in the story:
"What's important to us is making [Superman] relevant and real and making him empathetic to today's audience so that we understand the decisions he makes. That applies to Lois as well. She has to be in the same universe as him [in tone and substance]," Snyder said.
Snyder did give some juicier details about the to the LA Times earlier in March, talking about his vision for the anticipated reboot.
"Literally, the one thing that everyone can start to think about is that we're making a movie that finally goes with the approach that there's been no other Superman movies," Snyder told the paper. "If you look at 'Batman Begins,' there's that structure: there's the canon that we know about and respect, but on other hand there's this approach that pre-supposes that there haven't been any other movies. In every aspect of design and of story, the whole thing is very much from that perspective of 'Respect the canon but don't be a slave to the movies.'"
In the Christopher Reeve-led film adaptations of the comic book, Margot Kidder took on the role of Lois Lane, while Kate Bosworth assumed the mantle in the 2006 film, "Superman Returns."
Popular in the Community