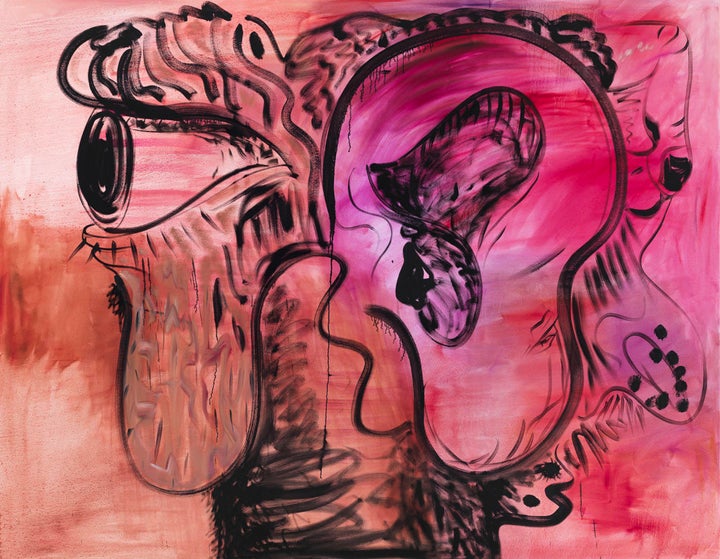 Amy Bessone's new collection "Hit Your Head!" is gruesome in a playful way, as if De Kooning was trying to make his daughter a birthday card. Bessone's figures have come undone, body parts contorting and oozing in a palette of pastels. Talk about giving someone the hairy eyeball...
Amy Bessone was born in New York and now lives and works in Los Angeles. Her paintings reference the evolution of Western painting, from Impressionism to Fauvism, and then continuing to Abstract Expressionism. Yet in the end the paintings come undone, decomposing into a playful doodle that pulses with life -- flesh, eyes, hair and feet emerge from fields of swirling colors. Encountering these gruesome figures reminds us of watching a rumpled shirt turn into a monster as a child trying to go to sleep.
The constant battle between playfulness and dismemberment cause us to remember these works long after we look away. They mix a childlike gross-out factor with a nuanced knowledge of art history to create a contemporary cluster of living, breathing paintings.
Check out a preview of Bessone's little monsters below and let us know what you think.
PHOTO GALLERY
amy bessone
REAL LIFE. REAL NEWS. REAL VOICES.
Help us tell more of the stories that matter from voices that too often remain unheard.