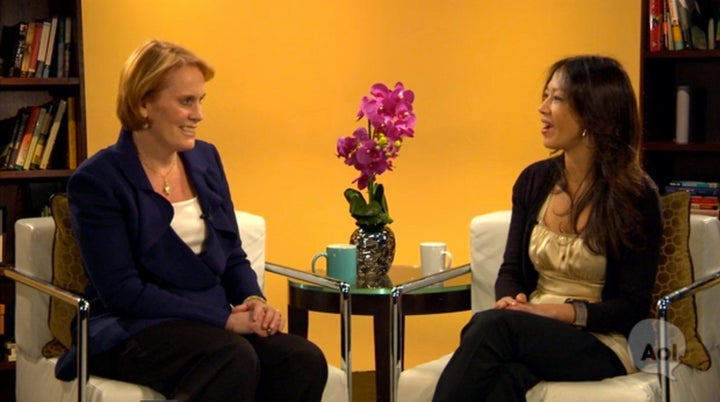 This video is the third in HuffPost Women's four-part series on female friendship inspired by Wendi Murdoch and Florence Sloan's upcoming film Snow Flower and the Secret Fan, which will have its premiere in Los Angeles on July 14.
One of the film's principal themes is the power of female friendship -- to overcome life's obstacles as well as enhance its joys and successes. Wendi and Florence met 10 years ago at a dinner party and have been an emotional support system for each other every since. Partnering for this special film project has brought them even closer together.
This series' first video, which we ran June 24, features Wendi and Florence talking about how they became friends and what that bond has meant for each of them.
Today, we're very excited to bring you famous "tiger mom" and law professor Amy Chua and her close friend Anne Ackerley, an investment management executive, in conversation about their relationship. "'When I was a sophomore" in college, Chua recalls to Ackerley, "you said to me, 'You know, Amy, you have to start dating Jewish guys.'"
"I did say that," Ackerley says, taking credit where it's due.
We'll let them share other memories (remember perms?) with you themselves.
Next Thursday, July 14, look for the final video in this series, featuring identical twins Suzette and Suzanne Malveaux, law professor and CNN anchor, respectively, talking about their unique bond. And don't forget to get your tickets to see Snow Flower that evening in a theater near you.

REAL LIFE. REAL NEWS. REAL VOICES.
Help us tell more of the stories that matter from voices that too often remain unheard.